[Updated] Emergency services responded to Clearwater Beach tonight [August 20] after it was reported that a swimmer was in difficulty in the waters off the beach.
The man — who bystanders said went in to retrieve a ball belonging to his grandchildren — appeared to be in difficulty when he was seen floating on his back with his head appearing to go below the water on occasion.
Bystanders said children in the area noticed this and alerted adults who raised the alarm. A couple members of the public stripped down and jumped in the water, swimming out to assist the man.
Bernews spoke with one of the men who jumped in to assist who explained that when the swimmer ran in to trouble he reverted to the position on his back to conserve energy.
With the assistance of floating noodles and the rescuers, the man eventually made it back to shore safely where he was met by Bermuda Fire and Rescue personnel, Police, hospital staff and a watchful group of members of the public which included family members. The man who was able to walk out of the water was quickly embraced by family members and met with a cheer of relief from the crowd.
The man, who we understand is on the island visiting family, was taken to a nearby ambulance where after being evaluated and receiving care from medical staff left with family members.
Update August 21, 12.55pm: The police confirmed our report, and also extended thanks to the people who assisted the 70-year-old visitor. The police statement is here.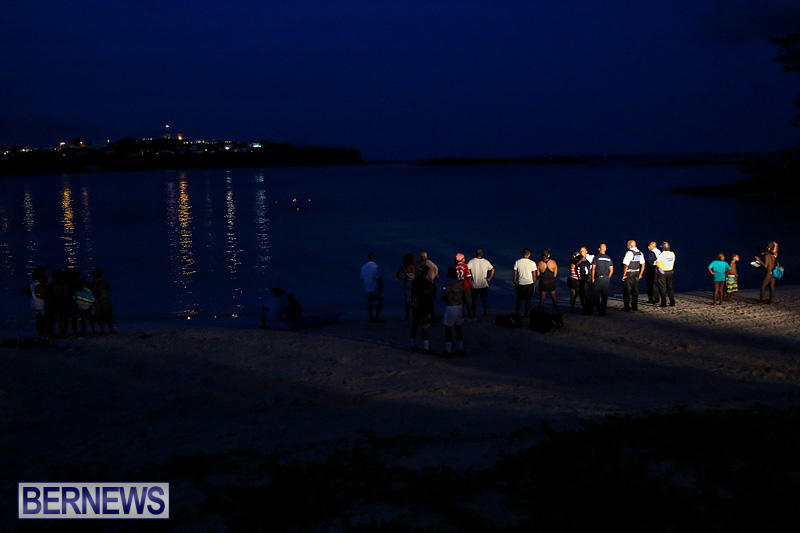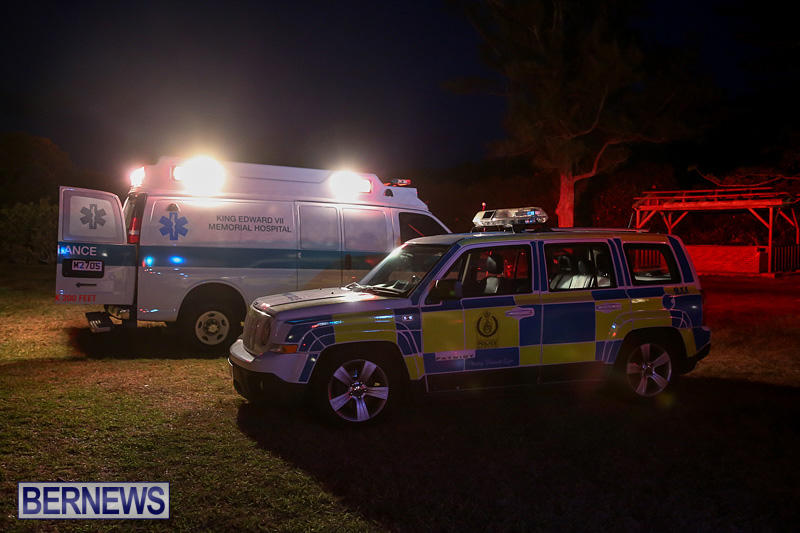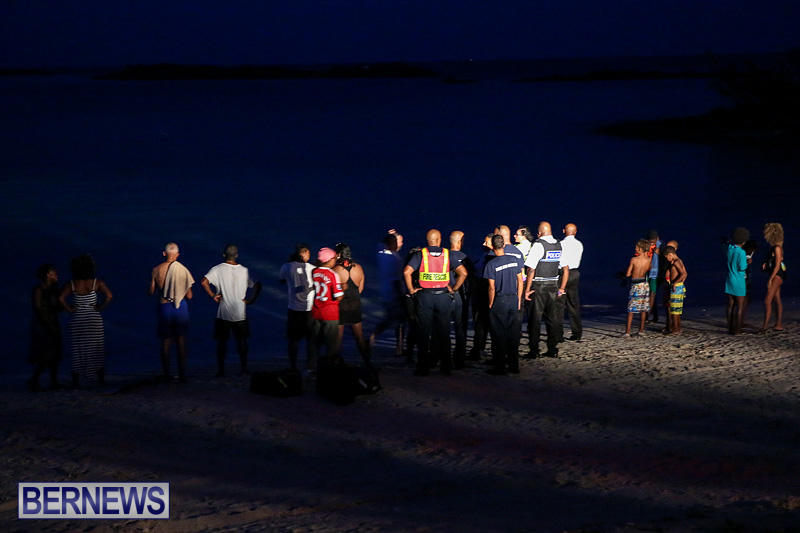 Read More About