HMS "Bounty" arrived in St. George's to complete repairs to her foremast and other mechanical repairs last night (Dec.6). The vessel was in transit from Maine to her new winter port Old San Juan, Puerto Rico. The famous tall ship is expected to be at Ordnance Island dock In St. Georges for a few days before continuing on her journey.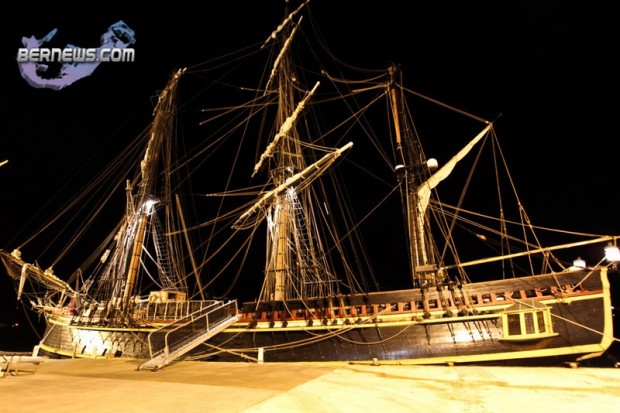 The original HMS "Bounty" remains one of the most famous ships in the world. Known for the storied mutiny that took place in Tahiti in 1789 on board the British transport vessel, the current "Bounty", a replica built for the 1962 Marlon Brando movie "Mutiny on the Bounty, " sails North America offering dockside tours in which visitors can learn about the history and details of sailing vessels from a lost and romanticised time in maritime history.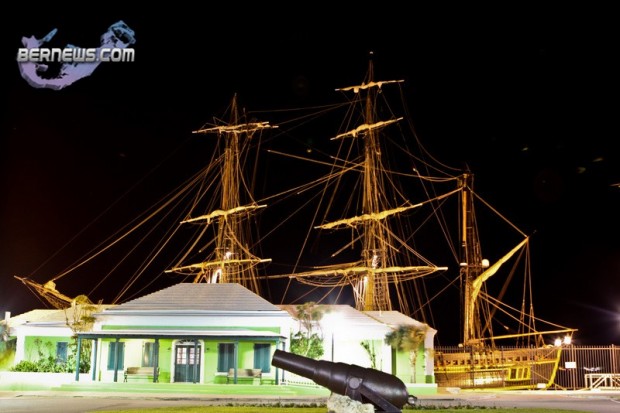 Since her debut in "Mutiny on the Bounty", HMS "Bounty" has appeared in many documentaries and feature films such as "Pirates of the Caribbean: Dead Man's Chest" with Johnny Depp.
Read More About