Superstar Toni Braxton has found a surefire method of un-breaking her heart — spending time in Bermuda.
Last night [Apr.12] the pop/soul diva's new reality TV show "Braxton Family Values" premiered with an episode entitled "The Bermuda Triangle."
The show featured footage filmed on the island during her appearance at last year's Bermuda Music Festival and includes clips of the singer meeting and greeting various Bermudians.
"Braxton Family Values" is airing on WE tv, a women's network that is available in more than 77 million U.S. households, according to Nielsen Media Research.
The TV promo said, "Ready to relaunch her singing career, R&B superstar Toni invites her four younger sisters to join her for a benefit concert in Bermuda. But old rivalries and resentments threaten to ruin what was meant to be a joyful family reunion."
The show features Ms Braxton, her sisters Trina, Tamar, Traci and Towanda — all of them aspiring singers — and a fascinating range of family dynamics.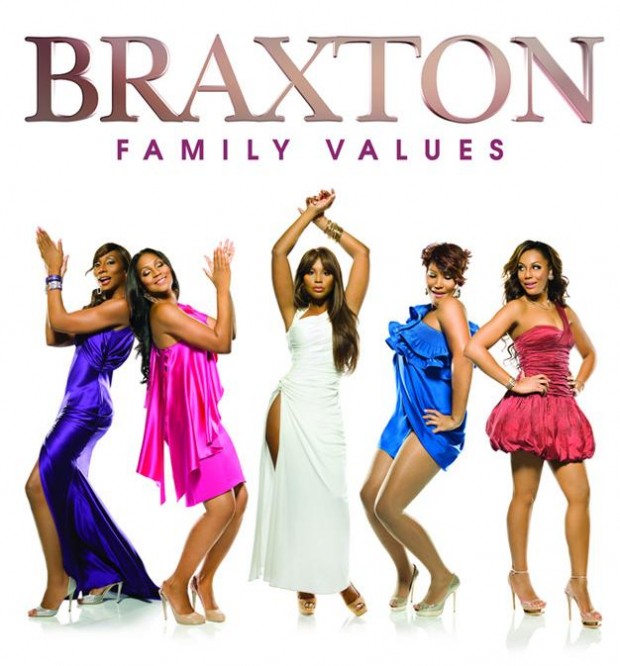 The Bermuda footage was filmed when Ms  Braxton visited the island last October. The 2010 Bermuda Music Festival concluded with a rousing performance by Ms Braxton, a multiple time Grammy award-winning artist. Ms. Braxton is best known for hits including "Un-Break My Heart," "You're Making Me High," and "He Wasn't Man Enough."
The first clip shows the Braxton sisters arriving in Bermuda via a private jet at the end [about 13 mins in], as well as aerial shots of the island.
The second clip features Bermuda the most. It includes sequences of Ms Braxton preparing for her show, footage of the Fairmont Southampton Hotel, Bermuda's beaches and more.
Bermudians appearing in this clip include current Health Minister Zane DeSilva and wife Joanne, Director of Tourism William Griffiths, pre-teen Bermudian music prodigy Malcolm Hollis and dad Wendell, members of a local autism support group, Fairmont Southampton staff, audience members at her concert and others. During her Fairmont Southampton concert, Ms Braxton invited the then 11-year-old Malcolm to appear on stage with her.
The third part of the season premiere episode doesn't contain footage of Bermuda and is instead focused on the Braxton sisters and their sometimes complex relationships.
"Braxton Family Values" is being marketed as one of WE tv's flagship shows. Aside from examing the singer's relationship with her mom and four sisters, the show will also look at Toni Braxton's heavily publicised separation from estranged husband, singer Keri Lewis and her recent bankruptcy.
Read More About
Category: All, Entertainment, Music, News, Videos