[Updated] With this year's Black Friday sales due to kick off at midnight, shoppers are already displaying their enthusiasm having started to line up outside of Digicel late this morning. Digicel will be opening their Church Street store at 12.01 offering a variety of bargain prices, as well as numerous prizes.
Any customer to purchase a featured postpaid device is eligible to spin the "Digicel Prize Wheel" to win one of 600 free gifts which include iPod Shuffles, iTunes Cards and more.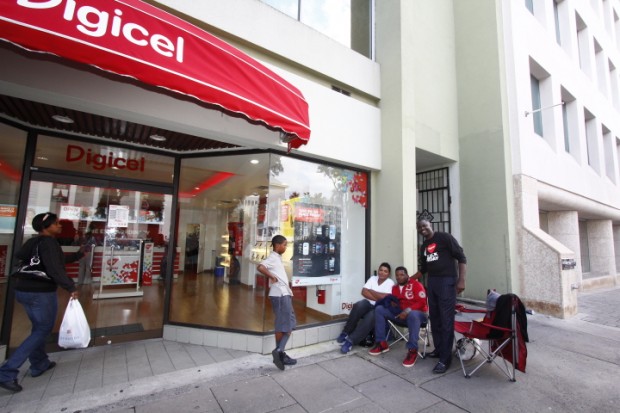 Digicel will also be giving away free tablets; Each of the first 20 customers to purchase a BlackBerry Smartphone and activate a new 2 year agreement will receive one of 20 free BlackBerry PlayBooks. Each of the first 50 customers to purchase a Samsung Smartphone and activate a new 2 year agreement will receive one of 50 free Samsung Galaxy Tabs. You can view Digicel's full list of specials here, and view opening times for some other stores here.
Update 5.27pm: Video with Digicel CEO Wayne Caines
Update 7.09pm: There are now dozens of people in line at Digicel, with the line extending well around the corner and also a few shoppers waiting outside CellOne, which will also open at midnight
Update 11.40pm: The lines outside Digicel and CellOne are now massive. A few people can also be seen lined up outside the Phoenix, which opens at 4am
Update 11.55pm: Digicel have just opened their doors.
Live Blog of Black Friday sales, starting at midnight below
Read More About