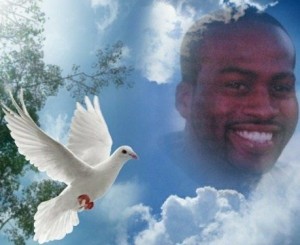 Two years after Colford Ferguson was gunned down, his family said they hope to see justice done for his case, all other open cases, as well as an end to the gun violence.
Mr Ferguson was murdered two years ago today — 4 February 2011 — while doing construction work in Somerset.
The shooter[s] entered the building he was working on at around 2pm, and fatally wounded him.
The police said they believe the shooting was gang related, but confirmed that Mr Ferguson himself was not a gang member.
The 29-year-old left behind many devastated friends and family, including a young daughter who was only 4-years-old at that time.
Mr Ferguson's sister Aretha said, "Two years today we lost our baby brother. As the days and month have gone by, it's still hard to believe that Colford is gone.
"Its something that you will never get over, but you come to terms with dealing with it. Losing someone so dear to you is like losing a piece of yourself. But knowing one day we will see him again brings hope and peace through the years."
His cousin Keona Smith — who has spearheaded many of the vigils that have taken place — said she is "still hurting from our brothers killing one another…two years later and the gun violence has gotten worst."
"Not only is this the anniversary of Colford's death, but we have another family burying their son today due to gun violence," Ms Smith continued.
"There are far to many senseless killings in Bermuda. I would love to see unity in the community. I think we need to come together and protect, direct and guide our future seeds. I know it's hard for a lot of families definitely single parent homes.
"I feel it takes a village to raise a child. When we see our children straying away, we need to come together and reel them back in. I would love to see Colford's killers brought to justice. Not only Colford's but I would like to see all our unsolved murders solved.
"As 'Starr Child' says, may he R.I.P, 'I'd rather wake in the morning and be humble, before me wake up and me a grumble. I know they wanna see me stumble, its like we living in a concrete jungle! Sometimes when your down and there seems to be no way out of this system for you and me, if I call on God.. God would set you free. He controls our life and rules our Destiny.
"S.I.P Colford and R.I.P to all our fallen black males that we have lost to violence. Love you Colford, you're gone but not forgotten," Ms Smith concluded.
Mr Ferguson's brother Desmond Smith — a local entertainer who performs under the name "Rivah" — wrote a tribute song after his brother's murder called "Love You Brother".
Rivah performs "Love You Brother" at this weekend's reggae concert:
Five people were arrested in connection with the murder back in 2011, however no one has been brought before the courts and Mr Ferguson's murder remains unsolved.
This morning a police spokesperson said, "The case remains open and under active police investigation. Whilst no one has been charged with this case, we believe that the case can be solved.
"As we have said with other cases in recent times, the Bermuda Police Service has demonstrated that it can and will be successful in bringing offenders to court and obtaining convictions.
"However this is contingent on members of the community coming forward, and doing what is right. Someone knows something about this case. Someone knows where guns are being kept. Someone knows who the killers are in our community.
"If persons are interested in making Bermuda safer for everyone, they should call the Serious Crime Unit on 247-1739 or the independent and confidential Crime Stoppers hotline on 800-8477."
Read More About