[Updated with slideshow + video] Early this morning a car driver crashed through a wall on Harbour Road in Paget, resulting in the car landing completely overboard, and the driver escaping unharmed.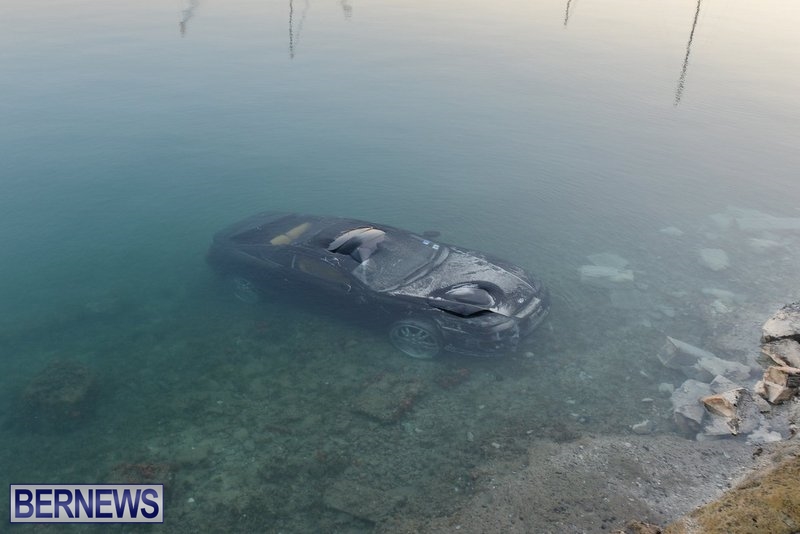 A police spokesperson said, "At approximately 4:10am this morning [Thursday May 16th], police responded to a report of a road traffic collision along Harbour Road in Paget, in the area of the Lower Ferry Dock.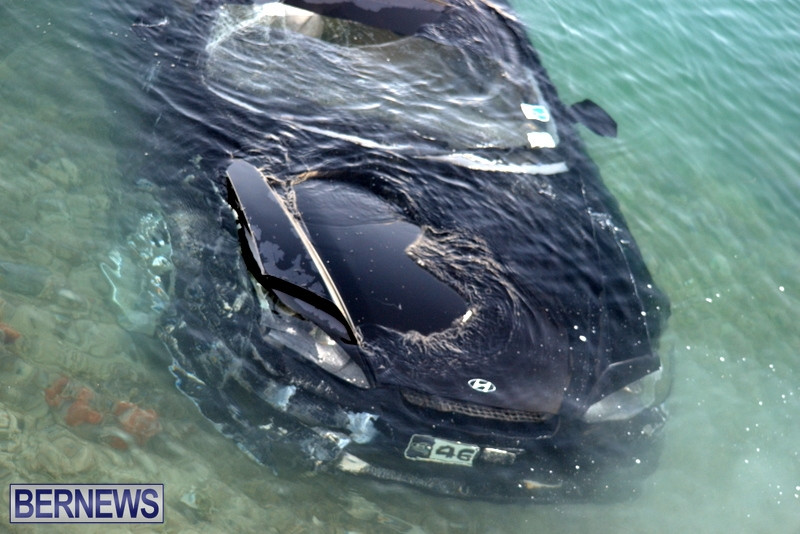 "It appears that the driver of a car struck a stone wall resulting in the vehicle landing the water. The male driver escaped unharmed and an investigation into the collision has commenced.
.
"There is a significant portion of the wall that is missing and Works and Engineering staff are due to put up temporary barriers in the area in short order. In the meantime, motorist are asked to use caution as they drive/ride in the area."
Update 4.34pm: The car has been removed from the water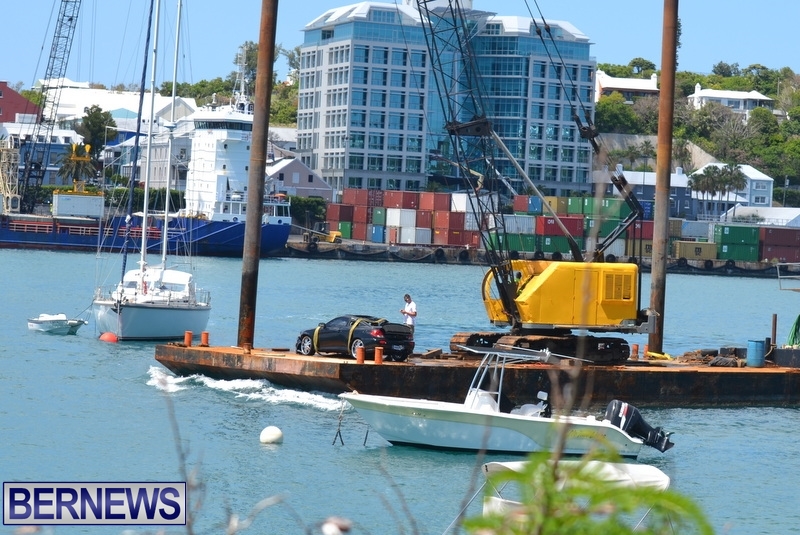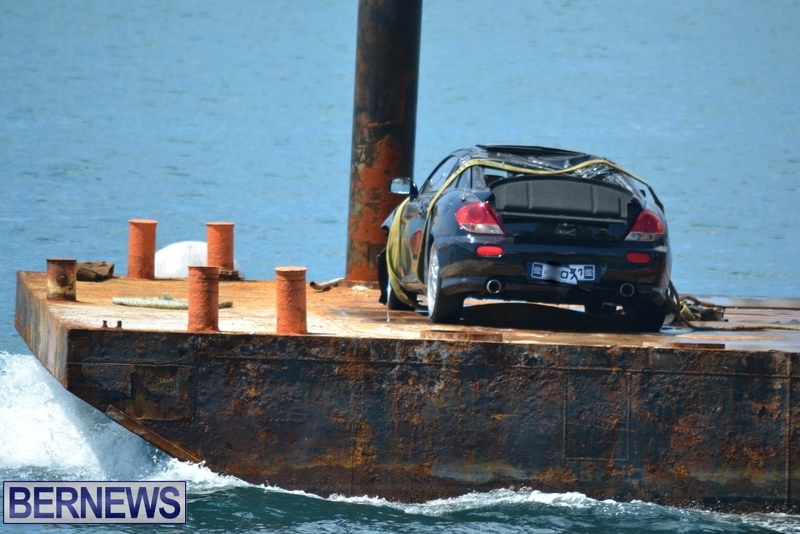 Update 5.58pm: Quick video of it being brought onto land
Read More About
Category: Accidents and fires, Accidents/Fires, All, Marine, Most Popular, News, News, Photos