Featuring a substantially thinner form factor, updated technology, and a brand new name, Apple has announced the iPad Air, the latest tablet in the company's popular line up.
While not the totally redesigned device that some were hoping for, the iPad Air does feature many features that make it a cut above its predecessor, the iPad 4. Most notable is the fact that the Air is 20 percent thinner and 28 percent lighter, coming in at only 7.5mm thick and weighing just over a pound.
Inside, the iPad Air is powered by an Apple A7 processor, the same 64-bit processor that powers that the recently released iPhone 5S. An M7 motion co-processor is also on-board, leading to what Apple promises will be graphics that are up to eight times better than those found on the iPad 4.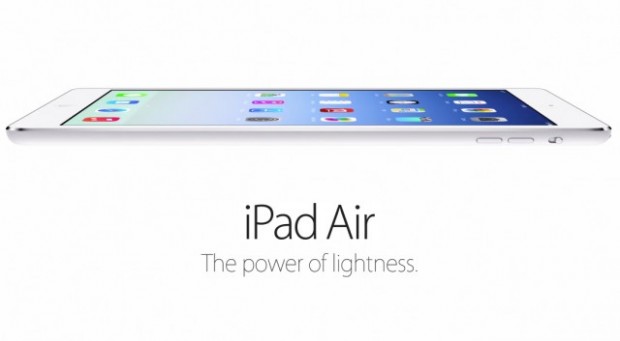 Otherwise, most specifications remain similar to its predecessor, including a 9.7 inch Retina display and five megapixel camera.
Announced alongside the iPad Air, a new model of the less popular iPad Mini is also set for release, this time sporting that same Retina display that the first iteration of the smaller form factor iPad lacked. Both devices will run Apple's new iOS 7 mobile operating system.
Both the iPad Air and the new iPad Mini will be released on November 1st.
Read More About
Category: All, technology