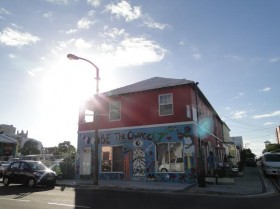 [Updated] This evening [Dec 10] the Chewstick Foundation will be completing a Nelson Mandela tribute mural on the Court Street wall of their facility which is located on the corner of Elliot Street and Court Street.
It will be a continuation of their Community Art Program, which sees a new mural completed every three to four months, this time as a tribute to Nelson Mandela's legacy.
They are asking the community to take part, and invited anyone who is interested, to come to The Chewstick Foundation Headquarters tonight at 7pm to help complete the project.
A spokesperson said, "Outta Sight's community performance truck has answered the call and will be on hand with their mobile stage, inviting entertainers, speakers and musicians to participate in making this an event to remember.
"Chewstick looks forward to the involvement of people from all corners of the community, and are encouraging people to come by throughout the week to leave their personal tributes to Nelson Mandela or further messages of hope inspired by his life on the wall."
The former South African President, who was revered around the world for his struggle against apartheid, died on Thursday at age 95.
Update Dec 11, 8.09am: The mural has been completed and includes one of Mr Mandela's well known quotes, "It always seems impossible until it's done."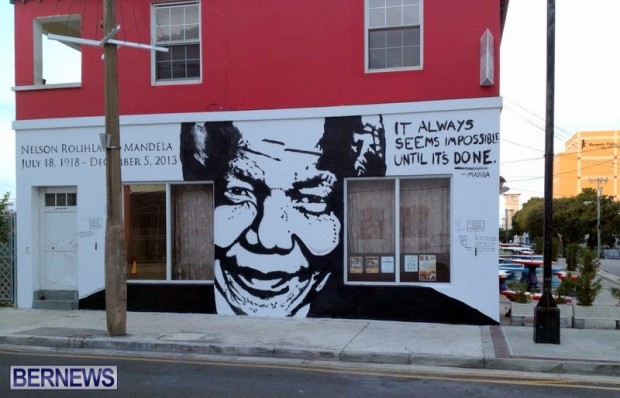 Read More About