An aircraft from the National Aeronautics And Space Administration [NASA] has been on island for a few days taking flights around the Bermuda area.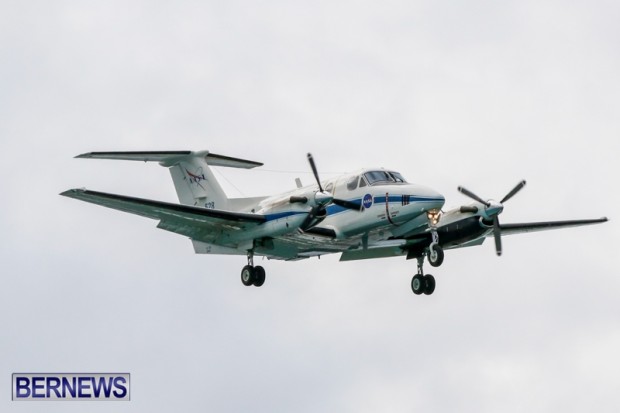 The Beechcraft Super King Air 200 [twin-turboprop] arrived on Monday afternoon [June 9] and has flown three flights around the Bermuda area in different quadrants according to online tracking websites. Signage on the plane indicates it is attached to the NASA Langley Research Center in Hampton, Virginia.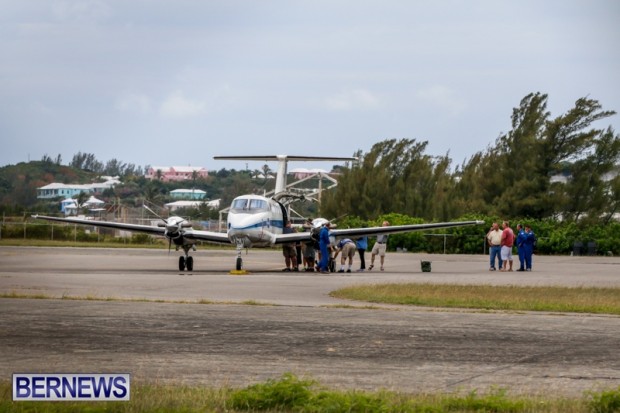 Perhaps best known globally for its 1969 Apollo mission that saw men walk on the surface of the moon for the first time, NASA's work has ranged from the study of objects billions of light years away, to efforts to measure the effects of climate change here at earth.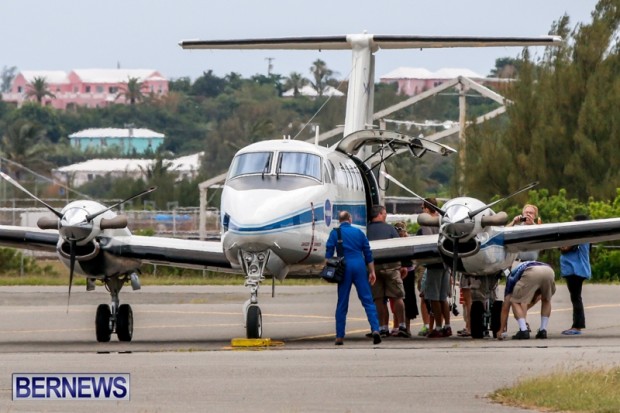 Bermuda's connection to space exploration in general and NASA in particular first began decades ago, as before humans journeyed to space for the first time, NASA and other agencies used animals, often chimpanzees, to test how space flight would affect the human body. One so-called NASA "space chimp," named Enos, was brought to Bermuda after he orbited Earth twice in 1961.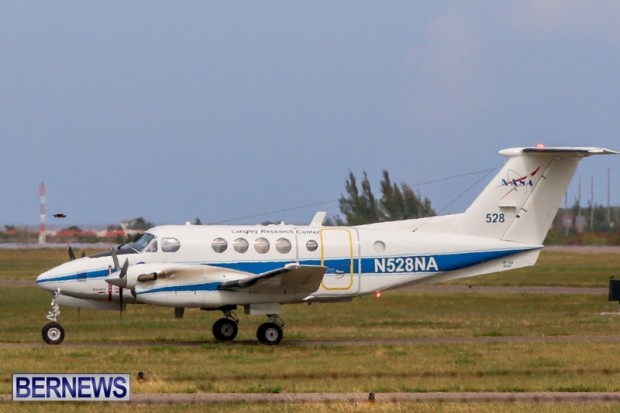 The spacecraft carrying Enos splashed down safely about 200 miles off Bermuda at the end of the mission, with the chimpanzee picked up by boat and taken to the Kindley US Air Force Base hospital in Bermuda, where he underwent medical tests to determine the impact that space flight had on him.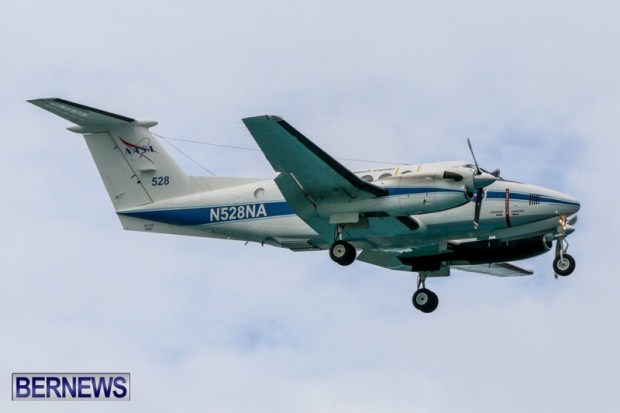 Bermuda also once hosted a NASA station, one of the first to be established on foreign soil. The United States reached an agreement with the United Kingdom to operate a tracking station on Bermuda in March 1961, and the station was built on Cooper's Island at a cost of $5 million. NASA employed 60 contractors along with 20 Bermudians to operate the east end station.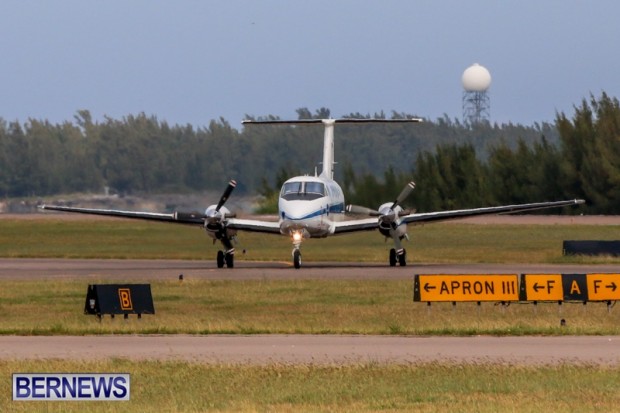 One a more recent note, in April 2013, Canadian astronaut Commander Chris Hadfield tweeted a photo of Bermuda from the International Space Station and included a "shout out" to his friends the Lavigne family who reside here. He also posted the photo on Facebook and Google+, reaching over one million of his followers.
Read More About
Category: Airport/Planes, All, News, Photos