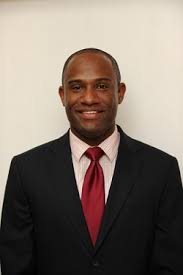 [Updated] The Bermuda Tourism Authority announced they have hired Glenn Jones on a "part-time basis to further strengthen its partnerships and communications with tourism industry stakeholders throughout the local community."
The BTA said, "Glenn, a Bermudian, has 15 years of experience domestically and internationally in media and communications strategy, encompassing tourism and public policy.
"His new position as Stakeholder Relations Advisor with the BTA is underway and will continue on a part-time basis until December 15th, 2014. The role is part of the Operations division of the BTA – the division responsible for on-island communications.
"Stakeholder advocacy and community outreach is a significant component of success for destination marketing organizations worldwide, "said Karla Lacey, BTA Chief Operations Officer.
"While we intended to fill the role as part of expanding our local communications effort in our second budget year, when Glenn Jones became available it provided a perfect opportunity for us to get a jumpstart on our 2015 plan. The team is pleased to have someone of his skills and experience to help us articulate and execute our mission to grow Bermuda's tourism industry."
The BTA said, "The Stakeholder Relations Adviser will be responsible for delivering information to, and gauging feedback from, a collection of groups with direct interest in the tourism industry. Restaurateurs, retailers, Members of Parliament, hoteliers, and labour unions are a sample of the constituencies the Stakeholder Relations Advisor will dialogue with. The position also has a responsibility for working closely with local media.
Mr. Jones said: "I have spent a few hours in the BTA office getting to know the team and understanding its objectives and this is certainly a group of people and a set of goals I believe in.
"I'm excited to work with industry stakeholders over the next few months and I feel confident I can make a positive difference over that timeframe."
Currently the general manager of MediaHouse, Mr. Jones, an Emmy Award-winning journalist, will officially leave the post on September 30th. MediaHouse previously operated entities including the Bermuda Sun newspaper, which printed its last issue on July 30th.
Ms Lacey said: "I have already begun working with Glenn on objectives for this new role and I'm optimistic the public will be the beneficiary of his work. By the end of the year we will have a process in place that provides stakeholders – and the general public – with a level of communication that is more frequent and more productive to the national discourse on tourism's future in Bermuda."
"In the fourth quarter the BTA will launch a recruitment process to fill the role on a permanent basis. All qualified persons will be invited to apply. The new role will take effect in 2015," the BTA said. "There are currently 40 fulltime staff members at the BTA in Bermuda and New York City. More than 90% of staff is Bermudian."
Update 7.52pm: Shadow Tourism Minister Zane Desilva said the PLP "extends our support and congratulations to Mr. Glenn Jones on his appointment as Stakeholder Relations Advisor to the Bermuda Tourism Authority.
"An Emmy Award winning journalist and former Press Secretary to the Premier, Mr. Jones is a world class talent and we expect him to make a major contribution towards the tourism revival.
"Bermuda continues to produce Bermudians of talent and ability and we should be encouraged when we see a young Bermudian of this caliber seize the opportunity to play a key role in the BTA. Mr. Jones epitomizes the values of openness, honesty and transparency and as such will be an asset to the BTA and the Bermudian taxpayers that fund them.
"We look forward to Mr. Jones' progress and believe that he will be a candidate for the CEO post at an appropriate time in the future."
Read More About