In a move aimed to bring the capability of Apple's iOS, made popular on iPhone, iPad, and iPod Touch devices, to the public in an even smaller form-factor, Apple has revealed its latest product, called the Apple Watch, which will run a version of the operating system called Apple Watch OS.
Besides keeping time like a traditional watch, the Apple Watch provides a slew of additional features, ranging from the ability to message, call, and email, to fitness features that include a heart rate monitor, with the ability to run apps that will extend the device's capabilities even further.
The watch, which will be released on April 24, 2015, will come in three varieties: a standard stainless steel model, a "sport" model with an anodized aluminum case, and the Watch Edition, which will feature an 18-karat gold case.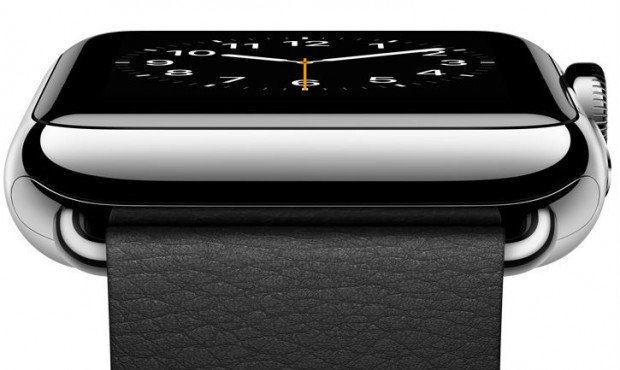 The official Apple website says, "Our most personal device yet. Our goal has always been to make powerful technology more accessible. More relevant. And ultimately, more personal.
"Apple Watch represents a new chapter in the relationship people have with technology. It's the most personal product we've ever made, because it's the first one designed to be worn.
"High-quality watches have long been defined by their ability to keep unfailingly accurate time, and Apple Watch is no exception. In conjunction with your iPhone, it keeps time within 50 milliseconds of the definitive global time standard."
Apple's official Apple Watch trailer:
"It even lets you customize your watch face to present time in a more meaningful, personal context that's relevant to your life and schedule.
"Apple Watch makes all the ways you're used to communicating more convenient. And because it sits right on your wrist, it can add a physical dimension to alerts and notifications.
"For example, you'll feel a gentle tap with each incoming message. Apple Watch also lets you connect with your favourite people in fun, spontaneous ways — like sending a tap, a sketch, or even your heartbeat."
Read More About
Category: All, technology