The owners of a new business believe Royal Naval Dockyard is the perfect launch-pad for their flagship store.
B.R.S. Limited, has opened the first Crown and Anchor shop – a high-quality clothing store – next to Bone Fish restaurant, in a former ship captain's home.
"We really enjoy the Dockyard community, and the historic nautical setting. We have operated several other businesses in Royal Naval Dockyard over the past 20 years, and have confidence that the Dockyard is a great fit for us," said a spokesperson for the store.
"As a major hub for Bermuda's tourists and now venue for America's Cup 2017 sailing, it is the perfect launch pad for us to build this brand."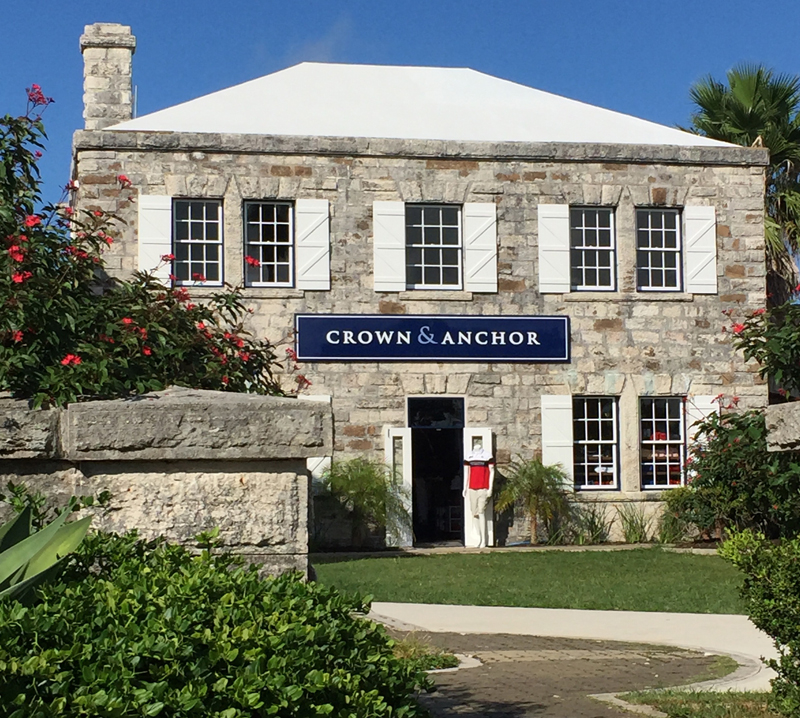 Crown & Anchor is a "classic Bermudian clothing label", inspired by the Island's unique nautical history.
"We felt the flagship store needed to encompass the brand's reflection of Bermuda's unique nautical history and British ties. With this focus it was apparent that the Royal Naval Dockyard would be the most obvious locale," added the spokesperson.
The space now occupied by the new shop had been uninhabited for some time and was in a state of disrepair.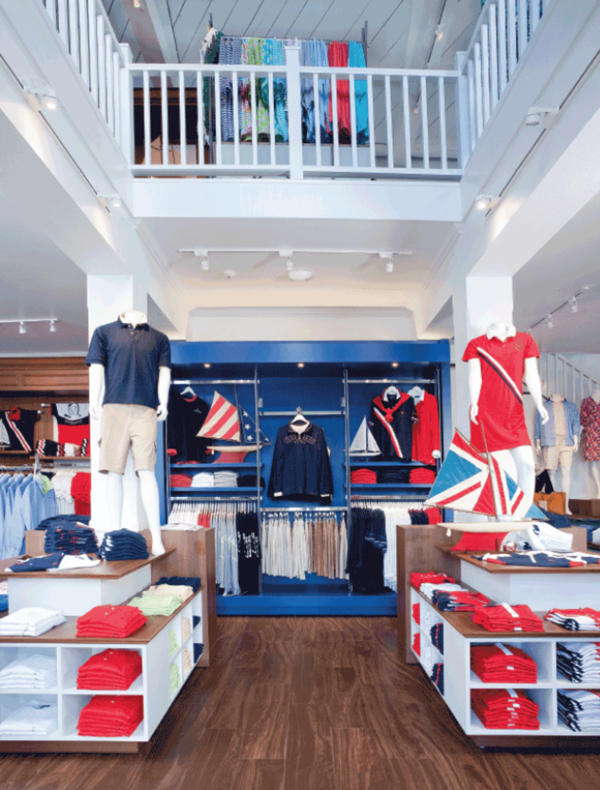 "The building had originally been a sea captain's residence so was divided into small rooms with a central staircase just within the front door. It was totally unusable for retail.
"As a brand that values Bermuda and our history, we welcomed the opportunity to contribute to the community in the preservation of such a unique historic building that had previously been off limits to the public.
"By converting it to retail, while maintaining the historical integrity of the building, the historic architectural features of this unique space are now accessible to all," said the spokesperson.
The spokesperson added: "Our plans are not carved in stone and we embrace Bermuda's motto Quo Fata Ferunt, roughly translated, 'where fate carries us'.
"We are looking to expand into other locations, on the Island, such as Hamilton and St. George's and welcome the opportunity to showcase another historic property. We would also welcome the opportunity to see the brand move overseas."
Joanna Cranfield, WEDCo's Business Development Manager, said the new Crown and Anchor store was a hugely welcome addition to the existing attractions at Royal Naval Dockyard.
She added: "It's a really good, up-market store that we think both tourists and locals will love and which we are very happy to see in Dockyard."
Read More About