The Minister of National Security Jeffrey Baron recently presented a cheque worth $10,000 to the Bermuda Sanshou Association as part of the Cash Back for Communities programme.
A spokesperson said, "Cash Back is made possible through the Confiscated Assets or proceeds of crime initiative, where seized funds are given back to worthy organisations who are doing good works in the community. The Minister was joined by Garon Wilkinson, Oscar Lightbourne and Chaquita Simmons who are representing the Bermuda Sanshou Association."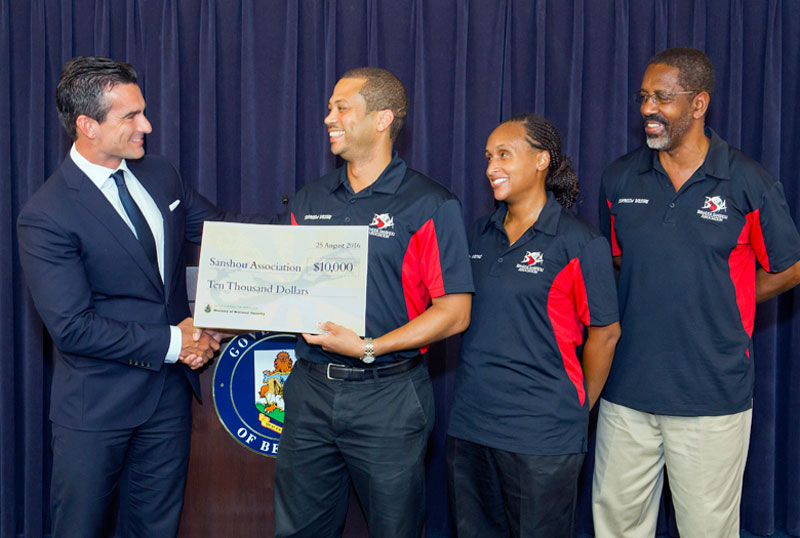 A team of Bermuda Sanshou Association athletes recently returned home with a haul of seven medals after competing in the 11th Pan American Wushu Championships in Lubbock, Texas.
The team consisted of Zain Philpott, Keanu Wilson, Sentwali Woolridge, Jermal Woolridge, Talia Iris, Krista Dyer and Chaquita Simmons, and speaking after that tournament, Bermuda Sanshou Association President and Head Coach Garon Wilkinson said, "I am proud of our medal haul of 7 medals and I look forward to posting big results for the remainder of the year."
Read More About