[Updated] Continuing their series of public meetings, the People's Campaign hosted another public meeting this evening [Jan 21] at St. Paul's Centennial Hall in Hamilton.
The speakers were the three leaders of the People's Campaign; BPSU President Jason Hayward, BIU President Chris Furbert and Reverend Nicholas Tweed, and following remarks from the panel, the floor was opened and audience members addressed the meeting.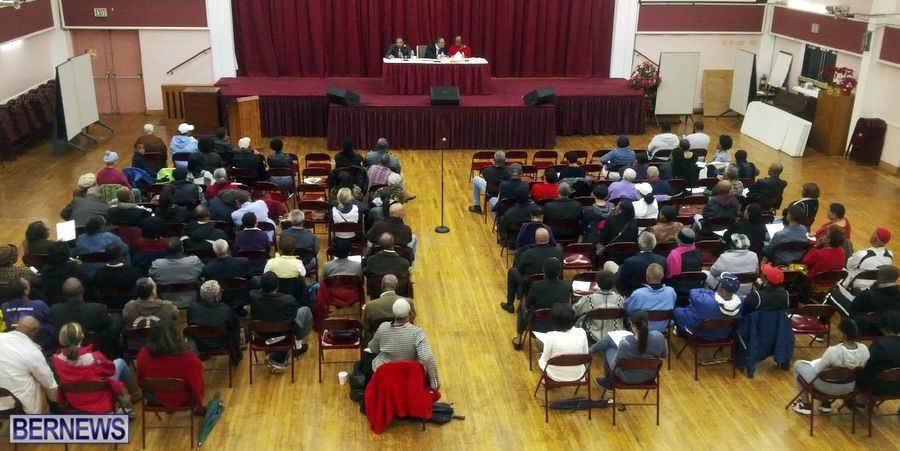 The flyer promoting the meetings said, "As a group we are concerned with the growing frustration and mistrust of the political process in view of the continued rise in unemployment, growing gap between the haves and have nots, and the unequal burden of sacrifice being placed on the lowest and least."
The 2 hour 20 minute live video replay is below:
Update: Two videos, which have been extracted from the live stream are below, showing the comments from former Minister Wayne Perinchief and former Premier Dr Ewart Brown.
Dr Ewart Brown
Wayne Perinchief:

Read More About