The Government has relaunched the Ministers' Travel Expenses webpage, with the online listings being moved onto the main Gov.bm domain.
The Government said, "The Minister for The Cabinet with Responsibility for Government Reform Lovitta Foggo, today launched the new Ministers' Travel Expenses Page."
Minister Foggo stated, "I am pleased to reintroduce the Minister's Travel Expenses page on the government website. The new page contains current and historic information and will be continuously updated as Ministers travel overseas."
"I am committed to full transparency and this page will detail the location and reason for a Minister's international travel together with how much they spent while traveling."
The page can be found on Gov.bm/travel-calendar.
The web page initially went live in October 2014, and originally resided on the citvbermuda.com domain. It was updated regularly and in August 2017, the Government announced it was being upgraded and placed on the Government portal.
That has now been completed and all the old listings have been moved over, and listings from the past few months have also been added, as shown on the screenshot below.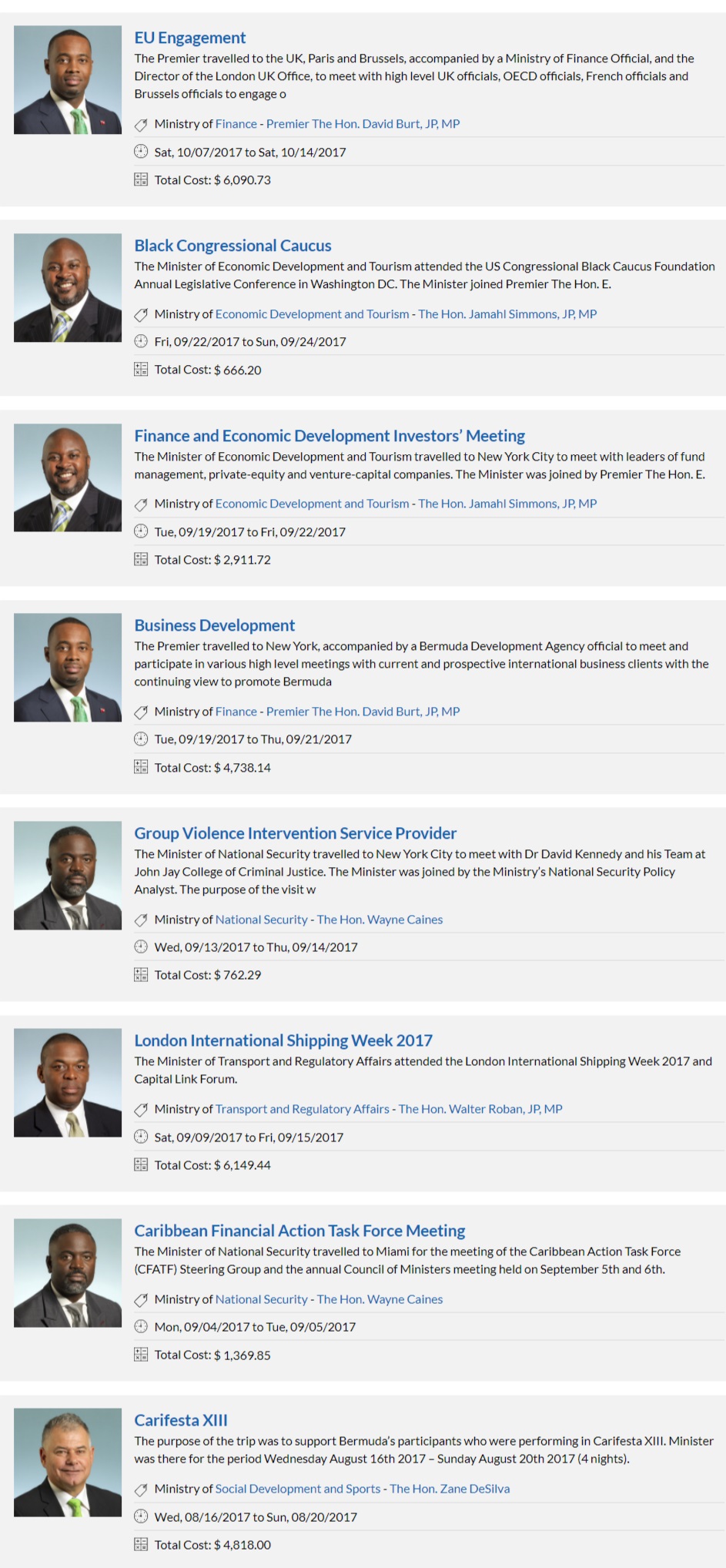 Read More About
Category: All, News, Politics, technology