Americans are celebrating the Martin Luther King holiday today, and students at Dalton E. Tucker also commemorated Rev Dr Martin Luther King, and they were joined by Minister of National Security Wayne Caines, Minister of Education & Workforce Development Diallo Rabain, Minister of Economic Development & Tourism Jamahl Simmons and Pastor Leroy Bean.
The annual celebration included a march from the school to the Maximart grocery store at Hog Bay Level, and the organisers noted that the annual event serves as an opportunity to highlight the work and peaceful message of Rev. King.
Minister Caines offered some words of inspiration and encouragement to the students, speaking about the importance of standing up against bullying, injustice and supporting one another. Minister Caines and his Ministerial colleagues also highlighted the need for peace and tolerance in our community.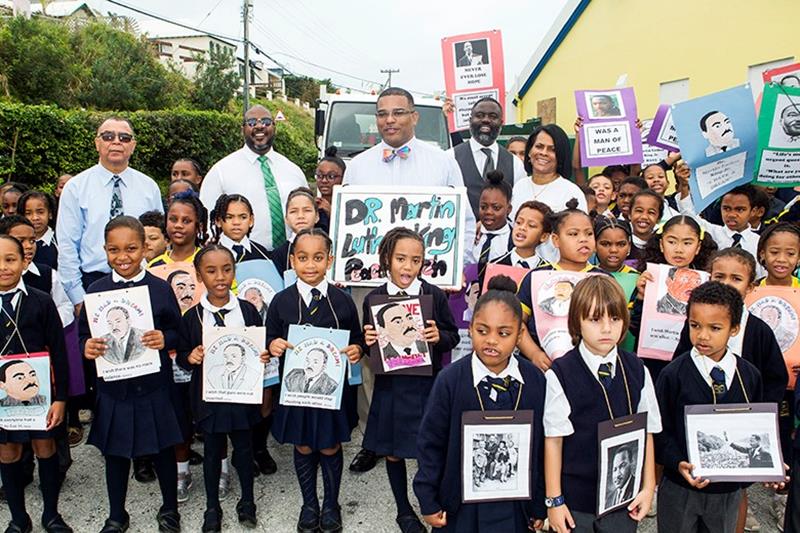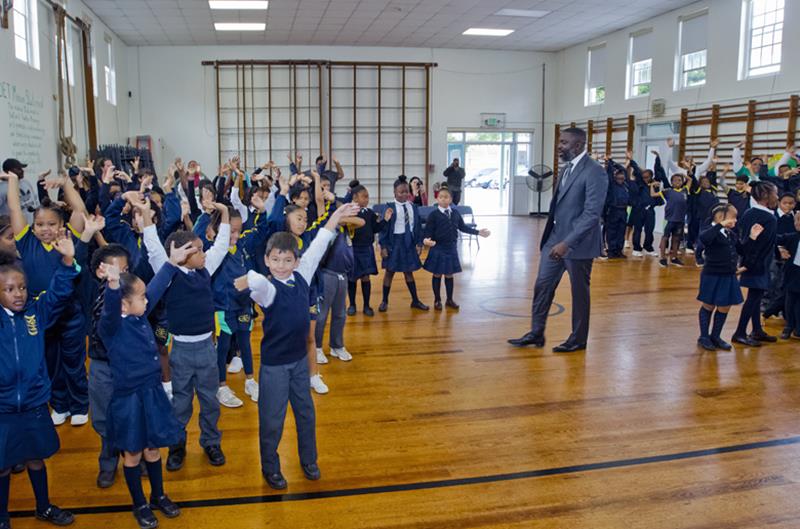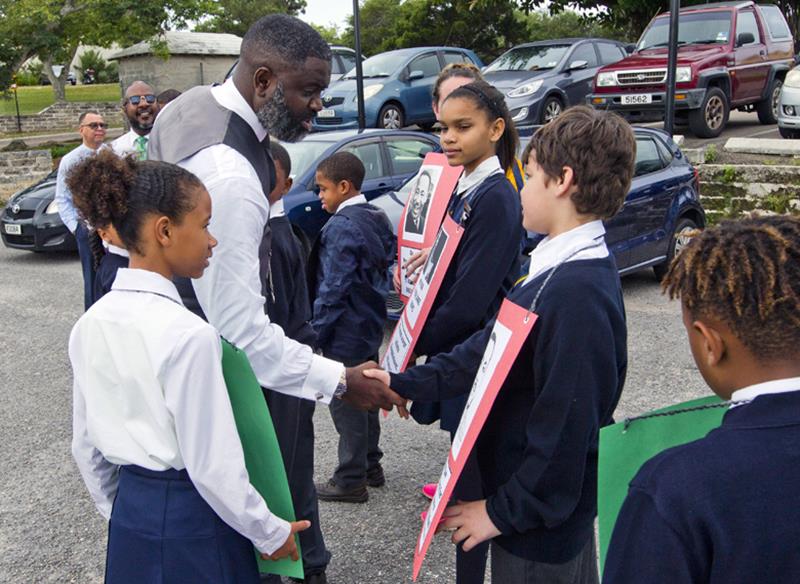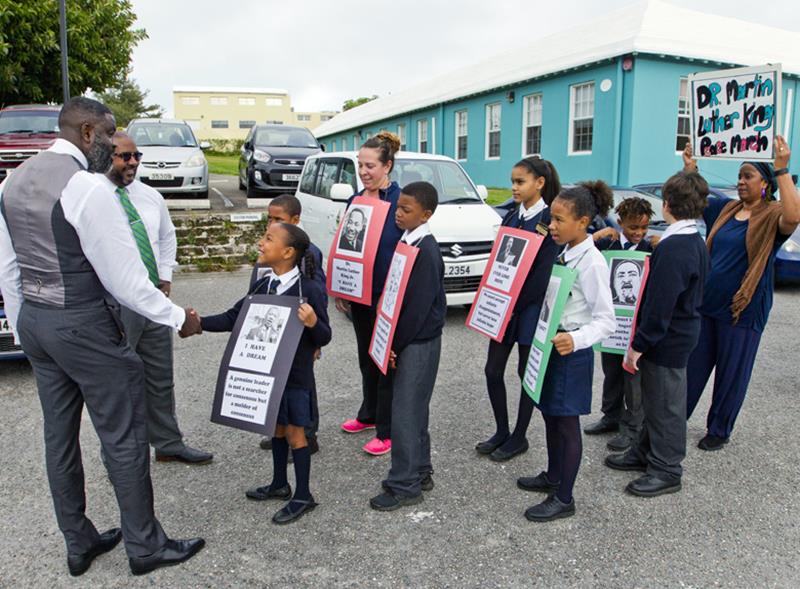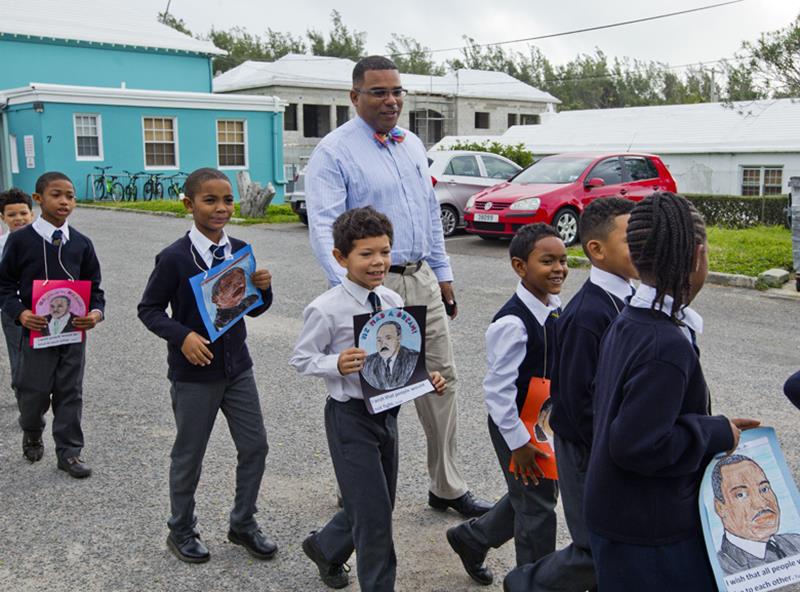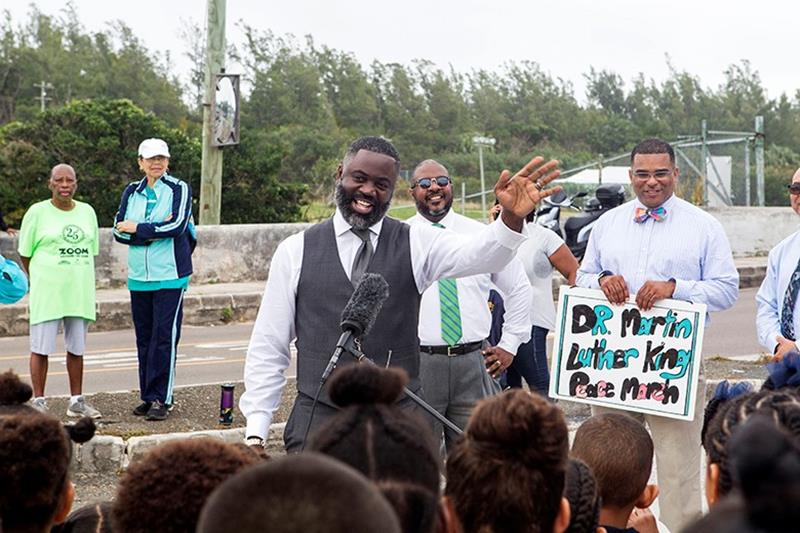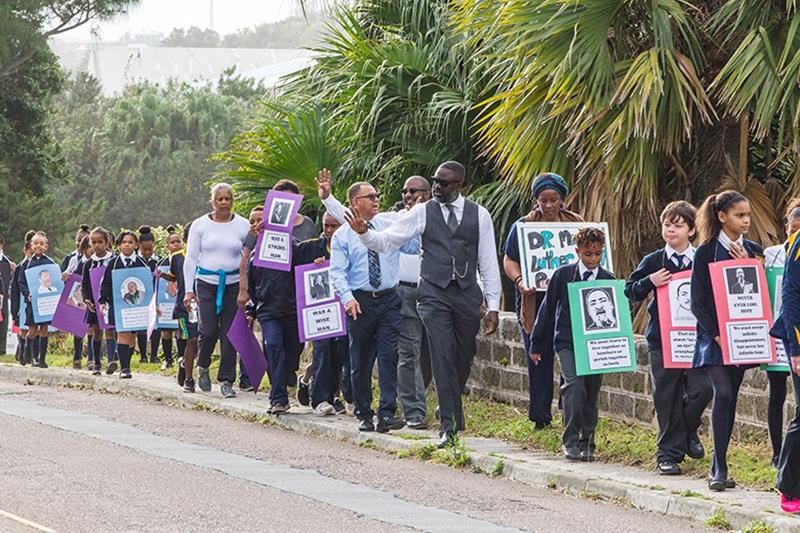 Read More About