Noting that "one of the great things about Bermuda is our ocean playground," PE students at Mount Saint Agnes Academy had the good fortune to be out on the waters to get their exercise in a fun manner.
This semester, 12 students in Grade 10 and 14 students in Grades 11/12 have been rowing with Bermuda Pilot Gig Club [BPGC] from Spanish Point. One aim of MSA's PE program is that students will add to the variety of ways for achieving a personal functional fitness level.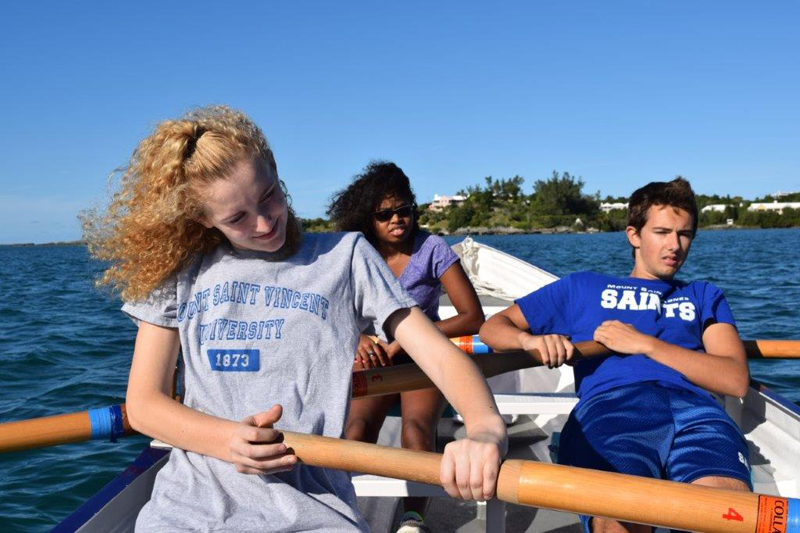 Josh Hart, physical education teacher, sees the value in providing varied experiences for the students. Besides rowing, other off-campus activities the students have participated in this semester include weight training at a local gym, CrossFit, bowling and spinning classes.
Grade 12 student Samuel Dubois took part in the rowing sessions. Dubois, who is a Rotary Exchange student from France attending MSA, said, "My exchange has already brought me a lot of new experiences. One of them was pilot gig rowing with the physical education class. It was my first time rowing so at the beginning it was quite a big challenge, but with some time I managed to be able to row correctly.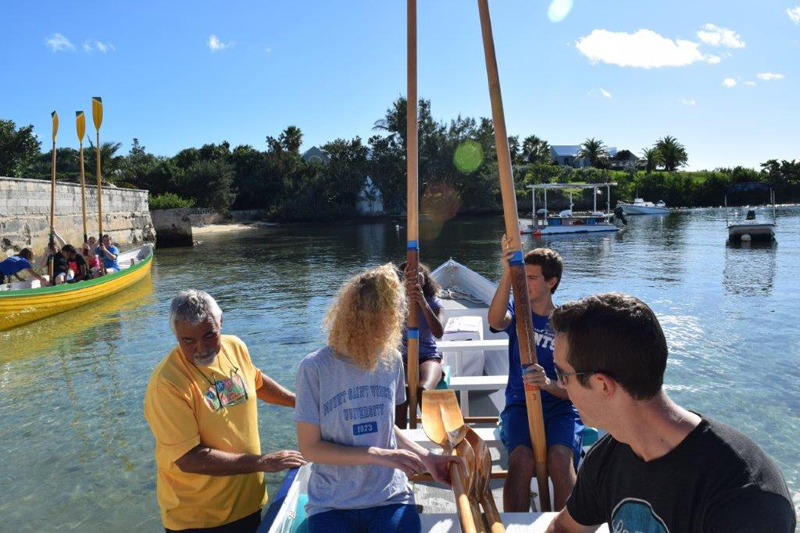 "Everyone had the same trouble, but when we finally managed to row together at the same time, a new feeling appeared. The sensation of moving without any shock, totally smooth, like if you were sliding on the sea, was one of the best things in my life. You feel like nothing can stop you, that you can go everywhere you want with your mates."
Dubois said it was one of the "best experiences in his life" and was "grateful to all the people who made this experience possible: Mr Hart, our PE teacher, and all the members of the rowing club who taught us how to move on these boats."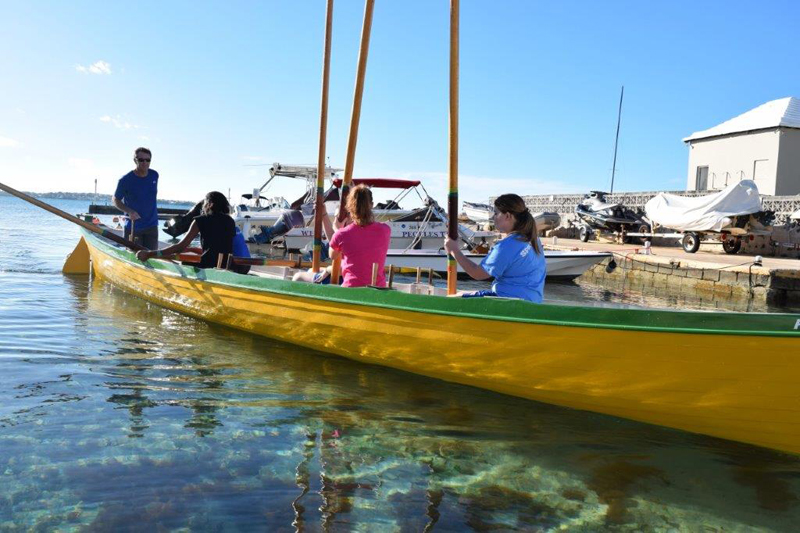 Mr Hart said the MSA PE program aims to enable students to develop the knowledge, skills, and attitudes necessary to lead an active, healthy lifestyle. In high school, the courses continue with a variety of movement activities in alternative environments that can include outdoor pursuits, dance, games, sports, and individual activities.
Students learn to understand, experience, and appreciate health benefits that result from physical activity while interacting positively with others and students are encouraged to assume personal responsibility to lead an active way of life by learning life-long activities.
Roger Gillett, BPGC chairman, said his organization is growing rapidly as more and more people learn about the health benefits and enjoyment of gig rowing. He said, "The MSA students have displayed the expected enthusiasm of youth. On the very first row, they asked to race against one another as we had two full boats of students, and I have to say they did extremely well.
"We are very excited about introducing this sport to these teenagers at the same time as giving them an appreciation for the strength and courage of the Bermudian pilots and crews who rowed to meet and assist approaching ships in centuries past.
Mr Gillett said, "With their enthusiasm and boundless energy, I have no doubt that these young rowers will be challenging our mature rowers in the not too distant future."

Read More About