BIU President Chris Furbert is holding a press conference this afternoon [June 19] regarding the situation with bus service, which follows after bus drivers decided to 'work to rule' which resulted in no bus service during Monday's public holiday.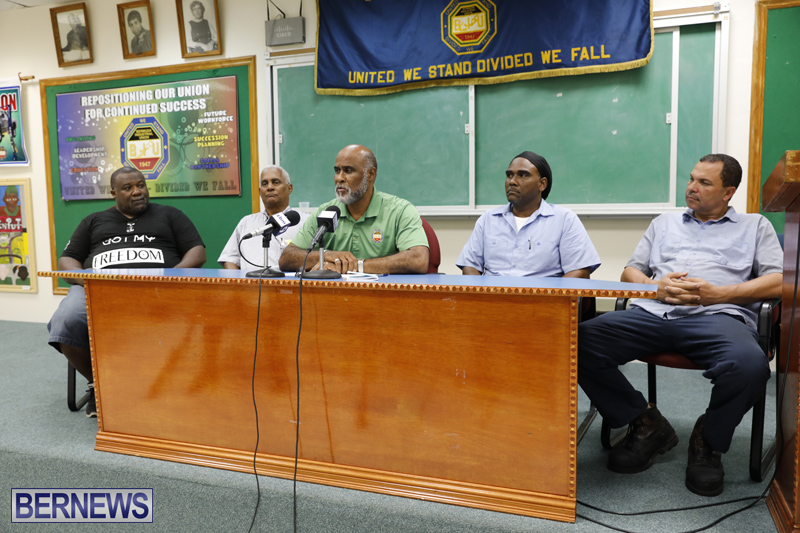 Mr Furbert previously told Bernews that the bus operators started work to rule last Friday and, as a part of that, on holidays, holiday schedules mean DPT has to ask for volunteers to work.
The BIU President explained that bus operators have 10 to 12 issues that need resolving, and last Thursday they were able to negotiate on a few of those issues to a satisfactory manner, but there still are six to eight issues that need to be sorted out.
"One of these issues go back several years now, and the workers have had enough," Mr Furbert said. He added the workers want to know when the issues will be addressed.
We will have additional coverage later on, and in the meantime the live video of the press conference is below.
Update: The live broadcast has ended, and the 20-minute replay is below
Update: Mr Furbert said they have a meeting scheduled with management this afternoon, and the workers are seeking a time frame when the issues will be addressed, with the issues including "unfair practices with the collective bargaining agreement," conditions of the buses and depots, "staff issues not resolved in a timely manner" and more.

Read More About