An art exhibit titled "The Dream World of Nicky Gurret and Sorgel" by Bermudian artist Nicky Gurret and French painter Pierre Sorgel is set to open at Gallery One Seventeen on Front Street tomorrow [May 17] until May 31.
A spokesperson said, "This unique exhibition takes place for two weeks from May 17 to May 31. Both artists met at the Bermuda Plein Air Festival in 2015 and became fast friends and have previously exhibited together. Sorgel hails from Arcachon, France, located near Bordeaux, and Nicky Gurret is Bermudian."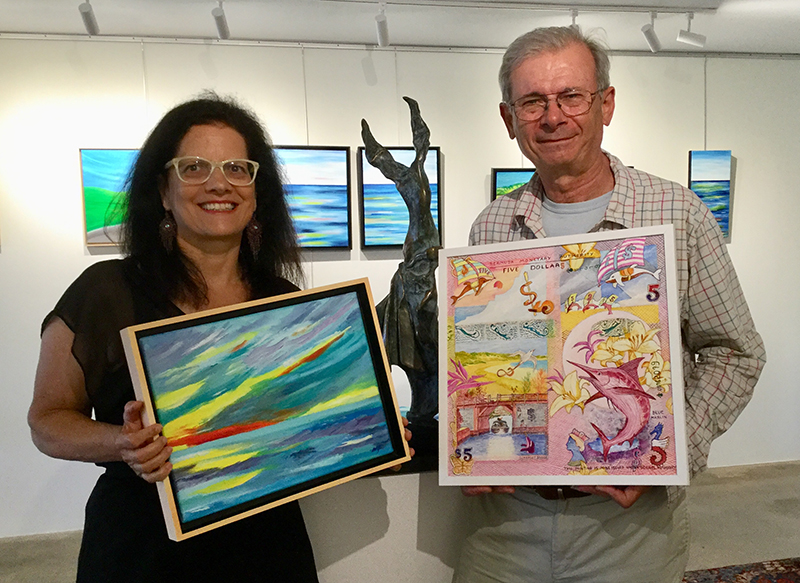 "Sorgel's work is colourful and imaginative in a timeless world where boats fly and stairs of books spring up to the sky. His world is where the artistic madness of the painter touches the childish soul of the spectator.
"His work has been inspired by the Flemish heritage of Piéter Bruegel and Jerome Bosch and is deeply guided by his intuition. Sorgel will make you sail with his surreal and magical sailboats into to the distant beaches of Paul Gauguin. He paints with acrylic on canvas and uses fine brushes. The culmination of one of his creations may take several years during which he unleashes his dreamlike happy world."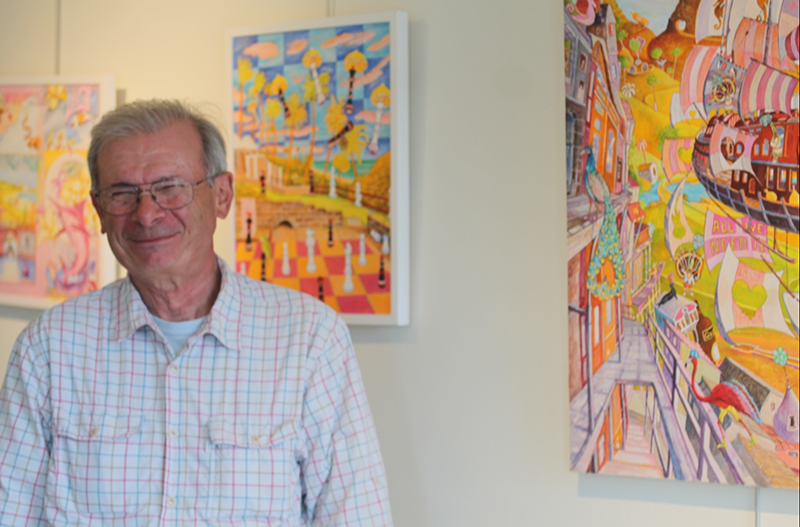 "Nicky Gurret's work in the show is varied in style from the abstract to impressionist with vivid colours and emphasis on movement. Her work is imaginative and also at times timeless. Her inspirations are Georgia O'Keefe and Rosario Cabrera. She paints with both oil and acrylic on canvas."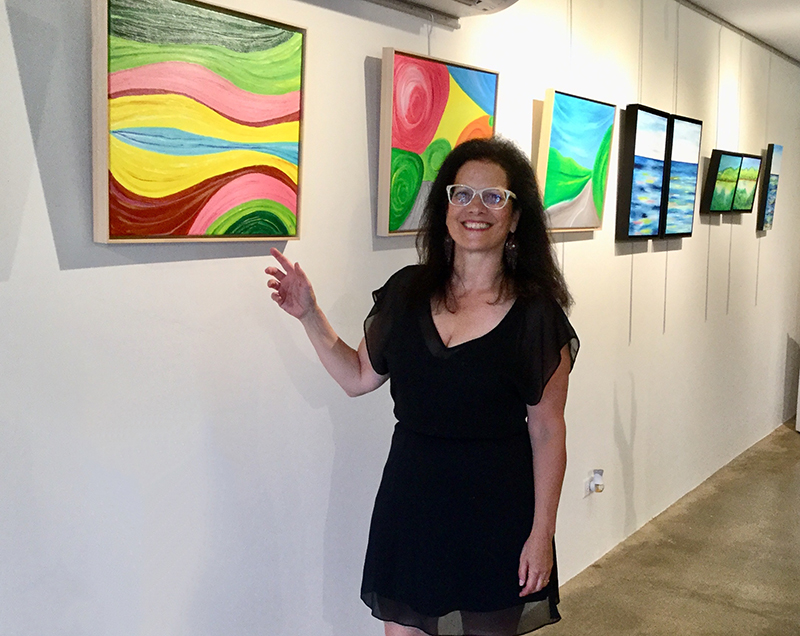 Gallery One Seventeen is located at 117 Front Street in Hamilton and is open from 10.00am to 5.00pm from Monday to Saturday. For more information, call 295-1783.

Read More About
Category: All, Entertainment