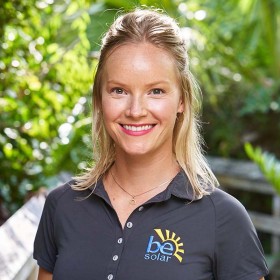 [Opinion column written by Jo Frith]
When I first arrived in Bermuda in 2011, I was captivated by the beauty of the island and I couldn't help but notice the architecture, particularly the Bermuda roofs. As I learned more about Bermuda's architecture, what stood out wasn't just the colour or shapes but the function of our roofs and how they were designed to catch rainwater.
Considering the island has little access to fresh water, I thought the design was ingenious and to this day I admire the functionality of the Bermuda roof design as it truly represents the philosophy 'form follows function.'
Over the past few years, we have begun to witness the impacts of climate change, both globally and locally, such as rising sea levels and stronger hurricanes. As climate change emerges more, we now find ourselves navigating a worldwide pandemic that is impacting people's lives in Bermuda and around the world.
There's no doubt we are experiencing and adapting to our new reality and I see this as an opportunity to pause and reflect on what changes we want to make as we move towards economic recovery and a new normal in Bermuda.
Given the scale of the economic damage caused by Covid-19, policy makers and individuals face a barrage of balancing acts. Of particular interest to me is the balancing act of energy production and use in Bermuda. Today the opportunity to divest from fossil fuels and to invest in renewable energy is even more compelling.
Not only can property owners benefit from reducing their carbon footprint and energy costs, but renewable energy can also provide employment for people who have lost their jobs during this economic downturn.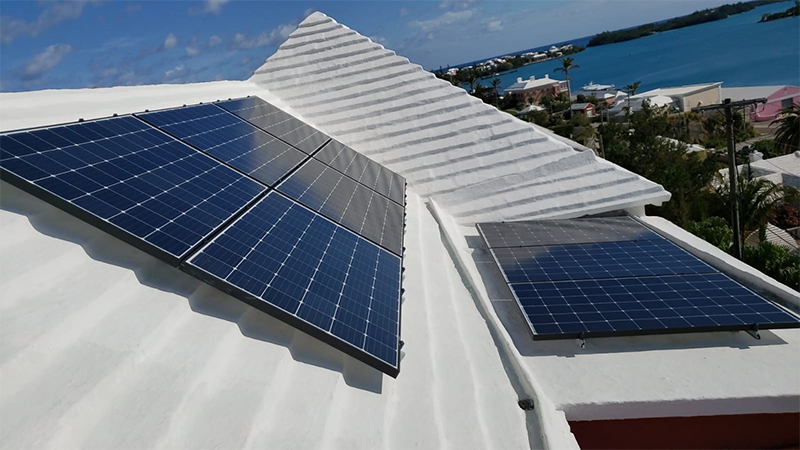 Since 2018, I have worked in the local renewable energy industry and have heard many comments about the look of solar panels and how they are 'not attractive' on Bermuda roofs. Despite the obvious savings from a solar system, some property owners simply won't consider the practical functionality of solar panels due to the way they look.
I am constantly reminding people that solar panels are the shape and color they are so that they can attract light and maximise energy production. It's time we start accepting that solar panels serve an important function in society and can help from a variety of angles.
I have been informed that a few decades ago the community was hesitant to support the construction of the Tynes Bay Waste to Energy facility because of the aesthetic impact. However, over time people recognized the value of the facility and the functionality of converting our waste into electricity.
Nowadays you rarely hear people speaking of what Tynes Bay looks like, because the community has accepted the look and function of the facility. Not often do you hear people complaining about the pollution that comes from the BELCO stacks nor the stream of yellow smoke that drifts along the North Shore.
I think this is because once again people have accepted the need for functionality and don't observe this pollution and its aesthetic impact.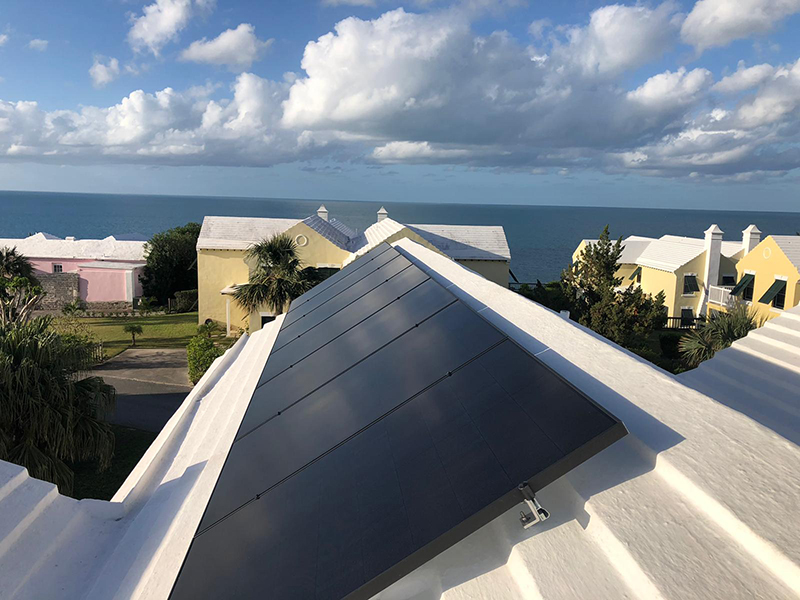 We are facing a climate emergency and it's critical for property owners to accept the functionality of solar panels. It's important to remember how solar panels are a reliable long term investment that will provide stable energy savings for decades to come and serve a critical function; to create clean energy.
My husband and I recently received the wonderful news that we are expecting a baby, and this reality has struck a few chords with how I am thinking about the future and what sort of legacy I want to leave for my child.
I hope to raise my child in a world that sees how important it is for us to look beyond aesthetics and to focus on deploying functional technology that helps us save money, fight climate change and reduce our reliance on fossil fuels. What sort of legacy do you want to leave and will it be based on how your roof looks?
The famous philosopher Arthur Schopenhauer once said, "All truth passes through three stages. First, it is ridiculed. Second, it is violently opposed. Third, it is accepted as being self-evident."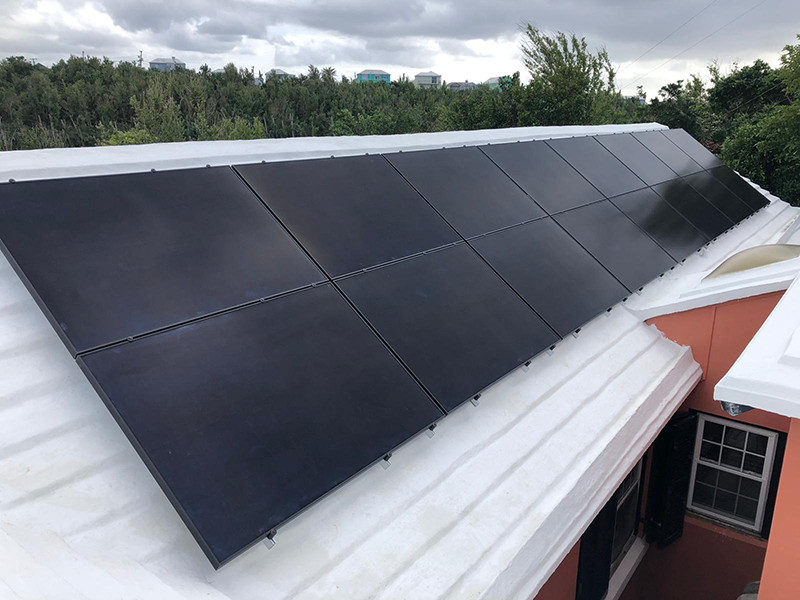 When I look around our beautiful island and see solar panels integrated into the roofs of homes and businesses, I see our community proudly displaying energy leadership, looking toward the future and investing in our country's economy. My hope is that we can focus on the dire necessity to deploy more renewable energy on our Bermuda roofs.
After all, Bermuda roofs were designed out of function because we had no other option to get fresh water. At this pivotal point, we need to look beyond aesthetics and enhance the functionality of our roofs to not only catch rainwater but to catch sunshine too!
- Jo Frith has been working as the Sales Director at BE Solar since 2018. She is a spouse of a Bermudian and has lived in Bermuda since 2011.

20 Most Recent Opinion Columns

Opinion columns reflect the views of the writer, and not those of Bernews Ltd. To submit an Opinion Column/Letter to the Editor, please email info@bernews.com. Bernews welcomes submissions, and while there are no length restrictions, all columns must be signed by the writer's real name.
-
Read More About