News that Amber Wilson was called to the Bermuda Bar, Jasmine Hendrickson published a children's book, Shannon Davis and Tess Spencer were named Mount Saint Vincent University valedictorians, and BHS officially opened its new Innovation Centre were all some of the positive news stories from the past week.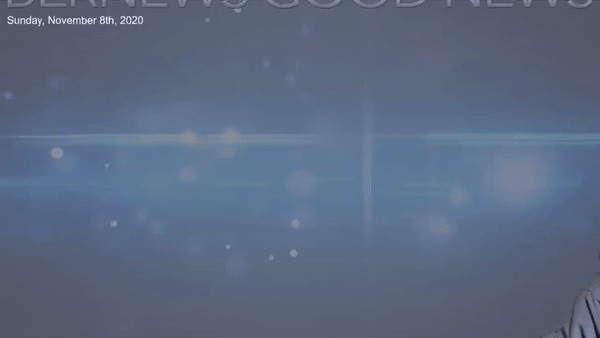 In additional good news, Nathan Armstrong won the Lou Fraulo Invitational at Garrett Mountain, Katelyn Medeiros scored twice in an IMG Academy win, Milan Butterfield will be a 'real asset' to Chesterfield according to manager John Pemberton, and Zeiko Lewis was named the Offensive Player of the Year.
Additional good news stories included the Bermuda Classic Vehicle Tour being held, 10,000 meals being prepared and delivered by Huckleberry Restaurant, BILTIR members giving back to Bermuda, and Joanne Ball-Burgess releasing her new single 'Boom Boom Bow.'
We also posted various community photo galleries, including coverage of the Bermuda Gold Cup and the 2020 Open Match Racing World Championship, the PGA Bermuda Championship, Bermuda High School opening its new Innovation Centre, the Bermuda Classic Vehicle Tour, and the top 10 Bernews 'Photos of the Day' for October.
In an effort to highlight some of positive news happening in our community, we supplement our standard morning and evening email newsletters with a special Sunday "Good News" email newsletter edition, and also produce a highlight video and article which strictly focuses on the positive news about Bermuda and Bermudians from the past week. You can sign up to have the free newsletter delivered via email here, and/or access the links below.
In addition, for those who like positive news, please feel free to visit our sister site ForeverBermuda.com, which seeks to showcase uplifting Bermuda news and visitor related services, or BermudaCovers.com, which offers an array of free Facebook and social media cover images, graphic designs and videos to assist you in showing off your Bermudian pride on social media!
Links to some of the 'good news' from the past week are below:

Read More About