While this week has seen a rise in Covid cases and other not so welcome news, there is still plenty of good news to celebrate, including 16-year-old footballer Ajani Burchall making his debut in the English Championship professional league, Jahan Cedenio being named as one of the winners of the 2020 Professional Liability Underwriting Society Emerging Leader Award, and Ashley Bento being called to the Bermuda Bar.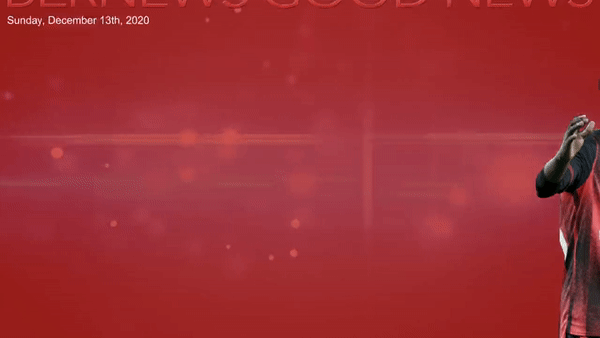 In additional good news, the Bank of Butterfield donated $25,000 for school supplies, Reggie Lambe made an excellent debut with Stowmarket Town and was named Man of the Match, Senoj Mitchell scored a hat trick in a RIASA draw, and the City of Hamilton donated $10,000 to the Anglican Cathedral's Feeding Programme,
Other good news stories included Katelyn Mederios, Chechulae Dowling, and their IMG Under 17 Premier Division Girls team defeating NRFA by a score of 4-0 in Florida, with Medeiros scoring twice, CPA Bermuda holding a food drive for TEDS, and Shiona Turini being featured on Tiffany & Co's Instagram Live series alongside musical legend Mary J. Blige.
We also posted various community photo galleries, including coverage of children showing off their Christmas spirit at Aeries Adventures, the Dr. Reg Grundy Youth Photography Competition winners, and sports action.
In an effort to highlight some of positive news happening in our community, we supplement our standard morning and evening email newsletters with a special Sunday "Good News" email newsletter edition, and also produce a highlight video and article which strictly focuses on the positive news about Bermuda and Bermudians from the past week. You can sign up to have the free newsletter delivered via email here, and/or access the links below.
In addition, for those who like positive news, please feel free to visit our sister site ForeverBermuda.com, which seeks to showcase uplifting Bermuda news and visitor related services, or BermudaCovers.com, which offers an array of free Facebook and social media cover images, graphic designs and videos to assist you in showing off your Bermudian pride on social media!
Links to some of the 'good news' from the past week are below:

Read More About