[Written by Stephen Wright]
For the past 12 months, Andre Lambe has been "eating, sleeping and breathing" boxing, with the Bermudian quitting his day job to commit fully to life as a professional fighter.
Lambe decided at the start of last year that he could no longer dedicate himself to the demands and rigours of professional boxing while still working at Arnold's Market.
Much to Lambe's surprise, and slight disappointment, downtime is a rarity once he has finished his gruelling twice-daily training sessions, whether in the gym or on the road.
"After my sprints or runs, I come home and rest for my second session in the afternoon," Lambe told Bernews. "I can give 100 per cent each session.
"I thought I'd have more time to sit down and play on the PlayStation. I honestly haven't had time to touch it!"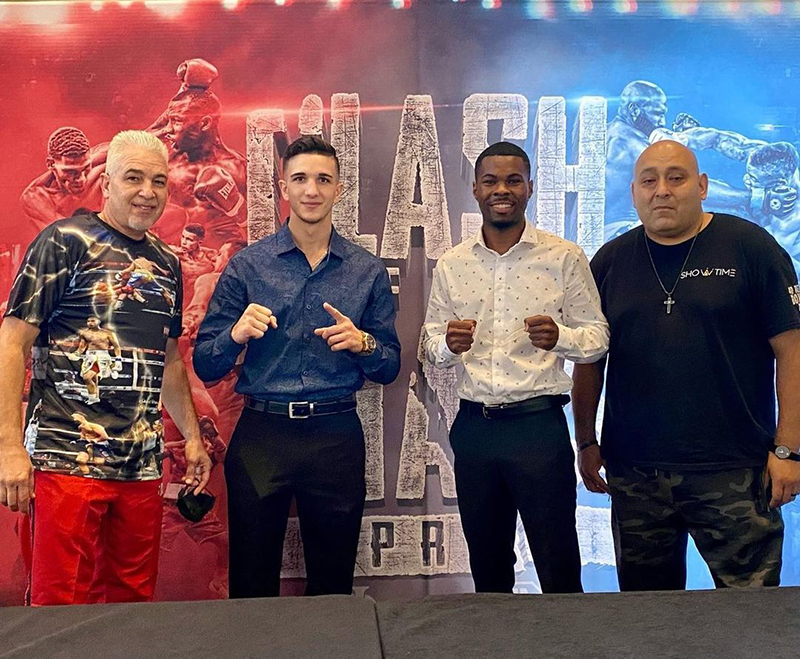 The 26-year-old has been busily unpacking the defences of his opponents rather than food stock at Arnold's, splitting his time between Bermuda and Orlando, Florida, training at Impact Boxing and Fitness and sparring with the likes of welterweight Jeovanny Estela, who fought on the undercard of YouTuber-turned-boxer Jake Paul's recent win over Tyron Woodley in Tampa.
"In Orlando, I'd often be training three times a day," Lambe said. "Sometimes you'd get a call during the day to say that this guy needs some sparring at a different gym. You're always moving around.
"I've been sparring with a lot of undefeated guys, guys fighting on Top Rank and PBC [Premier Boxing Champions]. Although I haven't been fighting as regularly as I'd liked because of the Covid restrictions, I've kept busy sparring with elite-level guys.
"I've improved my IQ; my intensity has gone up, as has my punching power. I'm bigger than I used to be, and my stamina has improved. I can sustain my power throughout the fight."
Lambe returns to action at The Shed in Royal Naval Dockyard on Saturday [Jan. 29] against Canadian Matt MacIntyre, who has replaced Dylan McIlvenny after he tested positive for Covid-19.
It will be his third professional outing, having chalked up stoppage wins over Canadian Mat Hinchey at the Fairmont Southampton in January 2020 and South African Dominique Williams at the Caribe Royale Resort in Orlando last July.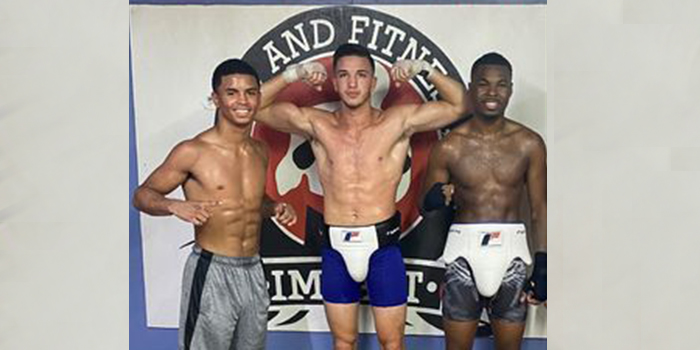 "I want to show what I've been working on away and bring that confidence and put it on the local stage," said Lambe, who will be fighting at welterweight. "I'm prepared for whatever my opponent brings to the table.
"I've been preparing for this fight in Bermuda. Adrian Roach came down from Canada and gave me some good sparring, and I've also been sparring with my friend Dejon Benjamin. Both guys are fighting as amateurs on the undercard."
Lambe insists he is happy to continue stepping outside his comfort zone and test himself overseas and hopes to have five or six outings this year.
"I wish I could have fought more [last year], but I'm just staying positive and will keep training hard," added Lambe, who is trained by Varo Pelon Andre.
"When I can get those fights, I'll take them. The money I make from the fights, I reinvest in my career and allocate it to what I need to do. I want to be in the top 300 [in my division] this year.
"Any chance I get to fight away, I'm gone. I've already got some things in the works."

Read More About