[Updated with video] At approximately 2am this morning [Feb.29] police had a strong presence in the North Shore and Bandroom Lane areas after what we unofficially understand was a shooting which saw one man injured.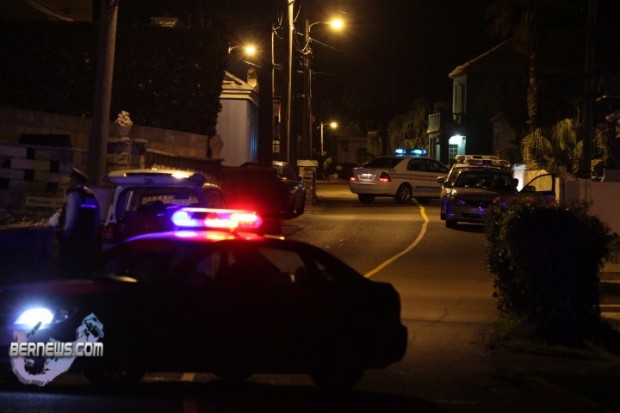 Unofficial reports from area residents suggest that a social gathering may have been happening in the vicinity at the time of the shooting, and that approximately four gunshots were heard.
Police have blocked off parts of both North Shore, Bandroom Lane and a small section of Mission Lane, and are presently examining the area. We have limited details at this time, but will update as able.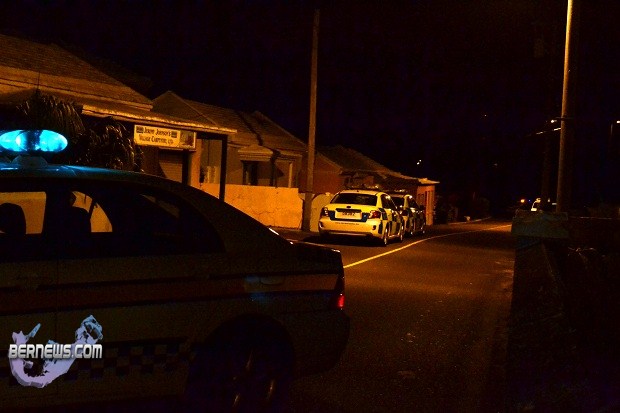 Update 2.50am: There is a police presence outside the hospital, a normal occurrence when a shooting victim is brought in. The Police Forensic Unit continues to examine the crime scene.
Update 3.56am: Police confirm that a 23-year-old man was shot at around 1am, and said his injuries are not believed to be life threatening.
Update 4.48am: The police issued an official statement which follows in full below:
Around 1am on Wednesday, February 29th police responded to reports of gunshots in the North Shore Road, Bandroom Lane Pembroke area.

A 23 year old man has been shot and injured as a result; however his injuries do not appear to be life threatening.

Police are appealing for any witnesses or anyone with any information to contact the main police number 295-0011 or the independent & confidential Crime Stoppers hotline on 800-8477.
Update 5.45am: North Shore Road has re-opened to traffic, and the area is now quiet with no visible sign of police presence or activity in the North Shore, Bandroom Lane or Mission Lane area.
Firearm incidents so far in 2012 include: a man brandishing a gun in the area outside the Hamilton Police Station on February 23, shots fired in St. Monica's Road on February 12, shots fired on Mount Hill followed by a police chase to the west on January 25, and a shooting on Glebe Road which injured one man and claimed the life of 24-year-old Stefan Burgess on January 8.
Read More About