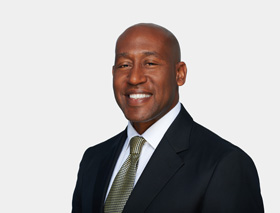 [Opinion column written by Senator Vic Ball]
In his Reply to the 2015 Throne Speech, Marc Bean once again recommended offshore fishing as a way of diversifying Bermuda's economy.
He said, "We support investment in the Blue Economy, with an initial emphasis on offshore fishing within our EEZ [Exclusive Economic Zone]. Based on the quotas allocated to Bermuda, it is estimated that the market value for this seafood resource is $200 million USD per annum."
I'm just amazed by that statement. Did he not show this speech to his colleagues before he read it to the House of Assembly?
They would have told him that this pie-in-the-sky dream flies in the face of the facts, as the PLP's own research showed years ago. It's also contrary to the PLP's stated aim of creating one of the world's largest maritime reserves in the Exclusive Economic Zone.
Under the PLP's guidance, the Marine Resources Section of the Department of Environmental Protection conducted two experiments during the three years from early 2007 to the end of 2009.
In the first part of this experiment, they licensed an established longliner, the Eagle Eye II, to fish in Bermuda's 200-mile EEZ during February and March of 2007. The vessel carried two Bermudian fishermen on each voyage, so as to introduce Bermudians to longline fishing.
The Eagle Eye II made four longline fishing trips, each lasting between 11 and 14 days. Most of the long-lines were set in areas more than 100 miles towards the south of Bermuda.
A total of 401 marketable fish with an estimated combined weight of 31,765 pounds were captured during the project. However, the costs of transporting the fish to the U.S. market during the 2007 project were very high and deemed "absolutely prohibitive" by the Eagle Eye II's principals.
In the second part of the experiment, the then-Government licensed a local fishing boat to try long-line fishing between April 2007 and December 2009.
The Bermuda vessel made 32 longline fishing trips and a total of 37 longline sets targeting swordfish. Most fishing was conducted to the north of Bermuda, and trips ventured an average of 50 nautical miles from the island. An average of 63 swordfish weighing a total of 7,281 pounds was caught during each year of operation.
If you were able to sell all of the swordfish in Bermuda at $10 a pound, you'd get $72,810 for it. Even if the longliner were able to bring a ton of other fish to market in Bermuda, once you subtract the running costs of the boat and the wages of the fishermen, we're talking about a business that is unlikely to make a reasonable return on the investment necessary.
And even if a lot of fishermen were still, for some reason, determined to give longline fishing a try, there's no way this could become an industry making anywhere near $200 million a year. Finding a way of getting their catch to market in the US for a reasonable price, where fish sells for $4 or less per pound wouldn't help at all.
While they were in government, the PLP proposed that Bermuda should create one of the world's largest maritime reserves in the Exclusive Economic Zone. The Pew Environmental Group, which gave them advice, proposed that Bermuda should turn 94% of its EEZ into a marine reserve.
Longline fishing is a method that has been attacked by environmental groups world-wide because of the collateral damage it causes. Longliners use fishing lines that are sometimes as much as 50 miles long, with thousands of baited hooks attached. Studies have shown that millions of fish die or are seriously wounded after being caught on the hooks. Seabirds are often also victims.
Many species found in the longline "bycatch" have been seriously depleted and some pushed towards extinction, according to a report by the American Sea Turtle Restoration Trust.
How on earth does the PLP reconcile this with creating a marine reserve in our EEZ that is designed to be the envy of the environmentally conscious world?
In addition, Bermudians should be asking, how is this idea ever going to become a third pillar of our economy?
- Vic Ball

20 Most Recent Opinion Columns

Opinion columns reflect the views of the writer, and not those of Bernews Ltd. To submit an Opinion Column/Letter to the Editor, please email info@bernews.com. Bernews welcomes submissions, and while there are no length restrictions, all columns must be signed by the writer's real name.
-
Read More About
Category: All, Environment, News, Politics