[Updated with video] This morning [Nov.28] the Progressive Labour Party held a press conference and confirmed that Walton Brown will represent them in Constituency #17 Pembroke Central. In September 2011, Mr Brown was announced as the winner of the candidate selection meeting for the Pembroke Central branch, selected over National Security Minister Wayne Perinchief, who presently holds the seat.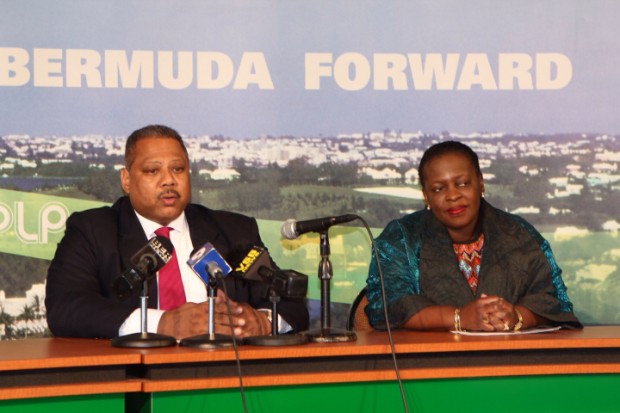 Educated in Bermuda at Berkeley Institute and Bermuda College, Mr. Brown also earned a BA (Hons) in Political Studies from Queen's University and a Masters in Political Science from York University — both in Canada. He is President of Research Innovations Limited, and previously served as a lecturer at Bermuda College [1988-2000].
He served in the Senate from 2007 to 2010, and was Junior Minister of Education, Energy, Telecommunications and E-Commerce. Mr Brown hosts a weekly radio talk show, Bermuda Speaks; and is a weekly columnist for Bermuda's daily newspaper. He recently released the book 'Bermuda and the Struggle for Reform: Race, Politics and Ideology.'
In the 2007 General Election, Minister Perinchief won the Pembroke Central seat with 56.5% of the vote [439 votes], over the UBP's Austin Warner [308 votes] and Harold Darrell who ran as an Independent [24 votes].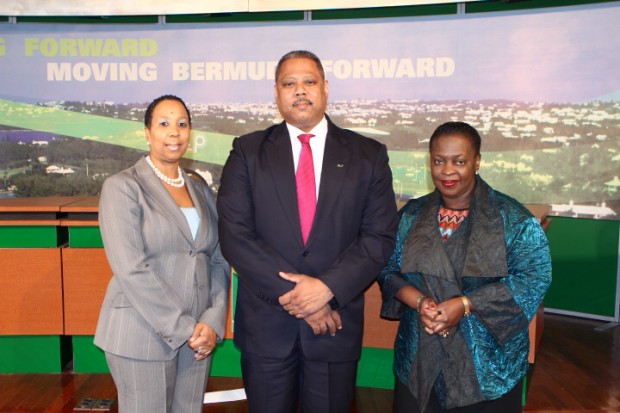 The PLP candidates either confirmed, or selected in branch meetings, thus far include: Dennis Lister [C#35], Kim Wilson, [C#34], Randy Horton [C#32], Scott Simmons [C#31], Stephen Todd [C#30], Zane DeSilva [C#29], Jonathan Smith [C#28] Lt. Col David Burch [C#27], Lawrence Scott [C#24], Darius Tucker [C#23], Rolfe Commissiong [C#21], A.L Vince Ingham [C#19], David Burt [C#18], Walton Brown [C#17], Diallo Rabain [C#7], Wayne Furbert [C#6], John Gibbons [C#2], and Dame Jennifer Smith [C#1].
Update 1.17pm: Video of press conference:
Update 3.19pm: Mr Brown's full speech below
It is a distinct honour to represent the Progressive Labour Party as the candidate for Constituency 17, Pembroke Central at the next general election.

Since returning to Bermuda after my studies abroad I have given back to help improve our country. For 12 years I served as a lecturer at Bermuda College helping to put our young people on a stronger footing; I have tried to influence policy and shape views through my writing and lobbying.

I think my book that was recently published contributes towards this. Internationally, I have worked with the United Nations Decolonisation Committee since 1990 to provide information, analysis and advice on UK—Bermuda relations.

My goal is to work for the interests of all Bermudians. I pledge to listen attentively to their concerns and to work hard to address them. To the voters of Pembroke Central, I pledge to provide you with access to me via telephone, emails, home visits and constituency walkabouts. I will not be an absent MP.

In fact, I live on the very border of Constituency 17 and am in the area every day. I further pledge that I will liaise with you on all national issues as we seek to address our greatest challenges in more than a generation: the rising tide of crime, declining tourism, real job opportunities, equality of opportunity for government work, the cost of living and the need for affordable housing.

My commitment is genuine and my work ethic to help make Bermuda better is clear. I look forward to working with the constituents and serving our country to the best of my abilities.
Read More About