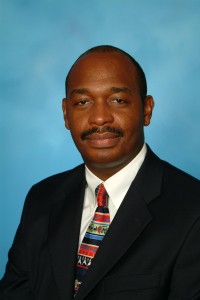 Bermuda registered 91 new insurance companies in 2013, according to annual insurer registration statistics released today [Jan 20] by the Bermuda Monetary Authority. This represents a 72 percent increase on the 53 firms registered in 2012.
The new firms covered both the traditional and fast-growing alternative risk transfer sectors of the insurance market. In addition, the number of new captives registered in 2013 doubled the totals recorded in 2012.
The new companies registered in 2013 covered all classes of insurer. There were 24 new captives, 16 commercial insurers, and a record 51 SPIs. This compares to 12 new captives, 14 commercial insurers, and 27 SPIs being recorded the previous year.
Commenting on the new registrations, Jeremy Cox [pictured], CEO of the Authority said, "Achieving this level of business in today's competitive environment reinforces Bermuda's unique ability to service the full spectrum of high-end, global insurance business.
"It also demonstrates the continued relevance of Bermuda as a jurisdiction as the market seeks diversification in risk transfer, with alternative products increasingly complementing traditional reinsurance.
"The new registrations include significant firms in the traditional reinsurance space, including a Class 4 reinsurer," Mr. Cox explained. "We also saw additional core business in the form of the 24 new captives registered during the year, building further on Bermuda's leadership position in that sector."
Mr. Cox also noted the record number of Special Purpose Insurers registered last year, reflecting in particular how Bermuda has emerged as a leading jurisdiction for the creation, listing, and servicing of insurance-linked securities [ILS]. By the end of 2013, out of the $21.0 billion of global ILS issuance, $9.2 billion was sponsored by Bermuda-based SPIs, representing 41% of the world-wide stock of ILS.
"The 51 new SPIs set up last year almost doubled the 2012 total, a remarkable achievement," he said.
"This reflects to a great degree the significant work Bermuda's industry service providers and the Bermuda Stock Exchange conducted during the year to promote Bermuda as the premier jurisdiction for ILS.
"Data from the Authority's new Bermuda ILS Report issued late last year also highlighted that Bermuda has been successful in broadening the type of business being covered, as well as becoming the leading jurisdiction for ILS transactions. This would include traditional cat bonds, property and property catastrophe, along with other shorter-term risks.
"Therefore, Bermuda has been able to build on our long-standing experience in insurance regulation and
alternative risk transfer to create innovative opportunities for both investment and capital development,
primarily for the US and European markets. Bermuda has balanced this with building further on the captive and commercial insurance platforms that have enabled business to grow here over many decades.
"We look forward to seeing another successful year of new registrations in 2014."
Read More About