The Parliamentary Standing Committee on the Public Accounts will conduct a Public Hearing on Thursday [April 30] at 2:30pm in the Library at the House of Assembly.
"It is expected that the Standing Committee will deliberate on matters relating to the golf course renovations and facilities improvements work during the Port Royal Golf Course renovation project, as highlighted in the recent'Special Report of the Auditor General on the Port Royal Golf Course Improvements Capital Development Project' dated October 2014," a spokesperson said.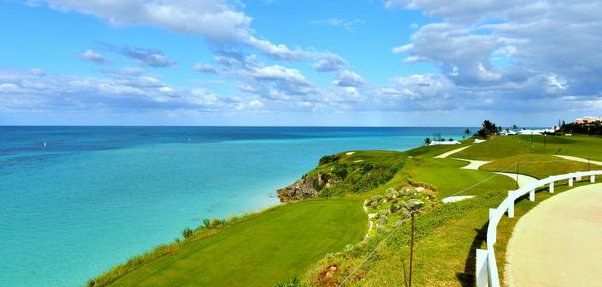 "The Public Accounts Committee is comprised of Members of Parliament and is authorized by the House of Assembly to closely examine and report on matters relating to the accounts showing the appropriation of the sums granted by the Legislature to meet the public expenditure of Bermuda. The committee also investigates findings reported by the Auditor General in the Auditor's Annual and other Special Reports.
"The current Chairman of the Committee is Mr. E. David G. Burt, JP, MP," the spokesperson added. "Members of the public are invited to attend and observe the hearing to be held in The Library at the House of Assembly, 2nd Floor of the Sessions House at 21 Parliament Street, Hamilton, HM 12."
When the report was released last year, a statement from the Auditor General's office said, ""The Special Report speaks of cost overruns, a lack of proper oversight and monitoring by the Government, loan financing authorized by the Minister of Finance without the approval of Parliament and a total disregard of established financial practices and controls for government expenditures – including the lack of tendering and conflicts of interest relating to Board members, one of whom was a Government Minister."
"Further, the Auditor General reports that she cannot conclude whether all the funds received by the Board of Trustees were used for the intended purposes or were fully accounted for due to inadequate accounting records."
The Auditor General's Special Report on the Port Royal Golf Course follows below  [PDF here]:
Read More About