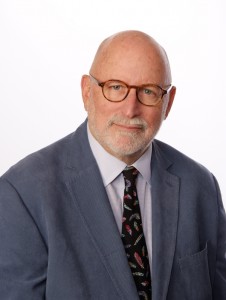 The National Museum of Bermuda's Executive Director, Dr. Edward Cecil Harris, will retire at the end of 2017, after 37 years of dedicated service, the Museum's Board of Trustees has announced.
Dr. Harris, 70, will continue as a special advisor to the Museum, as well as pursuing his writing and research. He will be succeeded by the Museum's Deputy Director & Curator, Elena Strong.
"Edward's major achievements through his work at the museum have been magnificent, but underpinning the work he also laid an extraordinarily rich foundation of relationships with academics, donors, members and friends across the globe," said James Hallett, NMB Board of Trustees Chairman.
"We look forward to his continued counsel and support in retirement and are delighted with his contributions in preparing Elena Strong to be his successor. Elena will bring new skills and a different perspective, placing the Museum in good hands for its future strategic development."
Dr. Harris has noted: "As a Bermudian, it has been an honour to serve the country in the role of Director of the Museum and I thank all of those from government and private life who made the advance of the Museum possible by their many contributions to the cause".
A Bermudian archaeologist, Dr. Harris joined the then Bermuda Maritime Museum in 1980 as its first Director, overseeing the institution's evolution from a derelict fortress into today's world-class, award-winning heritage centre as the National Museum of Bermuda.
A former Mount St. Agnes student, he graduated from Columbia University, New York in 1971, and earned a PhD at the University College London in 1979.
He has gained worldwide renown for inventing in 1973 a method by which stratigraphic sequences of archaeological sites could be viewed in diagram form for the first time: the system is called the "Harris Matrix" and has became the industry standard for such sites. His resulting book, Principles of Archaeological Stratigraphy, has been published in seven languages, with four more translations in the offing.
Dr. Harris is well known as a leader in Bermuda cultural heritage preservation, championing archaeological investigation on land and underwater. He long argued for legislation to preserve Bermuda's invaluable array of early shipwreck sites and was instrumental in the successful campaign for a UNESCO World Heritage Site status for Bermuda in 2000 for the Town of St. George's and Associated Fortifications.
He is also the leading expert on Bermuda's fortfications and armaments, and is the author of the definitive Bermuda Forts, 1612–1957, among scores of his published academic and popular books, papers, and articles, including the long-running Heritage Matters newspaper column.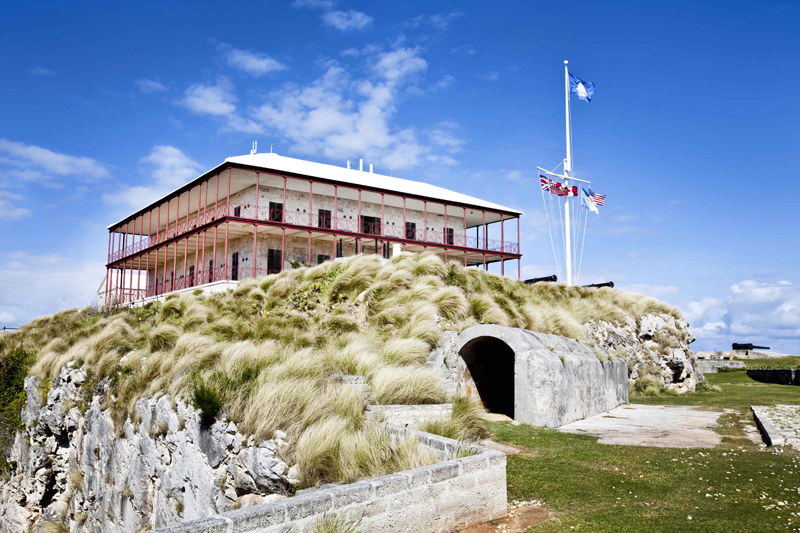 Dr. Harris is a Fellow of the Society of Antiquaries, London; a Fellow at the John Carter Brown Library at Brown University, Rhode Island; and a member of The Explorers Club, New York. In 2000, in recognition of his services to Bermuda's cultural heritage, he was awarded an MBE by Her Majesty The Queen.
Under his decades of leadership, Museum staff, trustees, donors, academics, students and volunteers have worked to establish the Museum as an outstanding institution, both locally and internationally. Under his vision, it grew from the ruins of an abandoned fort to a first-class museum with award-winning restored historic buildings and a publishing house that has produced more than 50 books and journals relating to Bermuda history.
A major achievement was the remarkable restoration of the unique Commissioner's House, which the Museum saved from demolition and brought back to life after a major fundraising campaign. The House is now the premier historic building in Bermuda of international importance and is filled with exhibits relating to Bermuda's cultural heritage.
Over the next few months, several events will be held to mark Dr. Harris's many contributions and set the stage for his retirement. The first will be the "Out with a BANG" celebration on November 18, to which all Museum members and the general public are invited.
The huge party will mark both his retirement and help raise funds for the Museum to continue its work in heritage preservation and research. Tickets go on sale at the end of the week. For more information contact info@nmb.bm.

Read More About