On July 18th, there was a presentation made to the winner of the 60th Anniversary of the Theatre Boycott Quiz at the One Communication's Church Street outlet, which is very near the site where crowds gathered peacefully during that transformative chapter, 60 years ago.
Speaker Dennis Lister, Helene Stephenson, Senator Joan Dillas Wright, Glenn Fubler, Sanche Simmons [People's], Brian Lonegran [One Communication]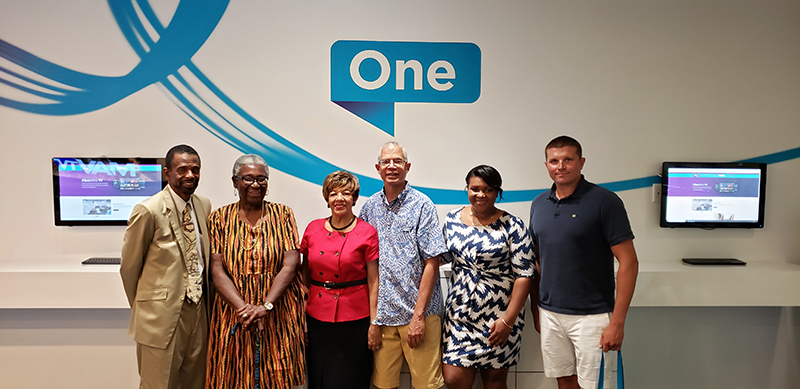 Mr Fubler explained, "Involved in this presentation – in addition to representatives of the sponsors – were Joan Dillas Wright [President of the Senate] and Dennis Lister [Speaker of the House].
"These two have committed to carve out some personal time from their busy formal responsibilities by serving as Honourary Co-Chairs of the 'Planning Team' which grew out of the 60th Anniversary Celebration. This is an initiative inviting stakeholders across the community to join in a collaboration in leveraging the 'treasure' of our shared past, facilitating our journey forward.
"The First Prize for the Quiz was won by Helene Stephenson; an exemplary retired teacher who spent the bulk of her career at the Victor Scott School. Helene's prize was a Samsung Galaxy S10 cell phone.
"The Runner-Up Prizes went to Roger Lambert – a $200 Gift Certificate from Brown & Co. and Iesha Brangman-Smith – a $100 Certificate from People's Pharmacy.
"This Quiz is an example of ways in which families across the community can be engaged in appreciating our collective story, in a more sustainable manner. This is the goal of this 'Planning Team'.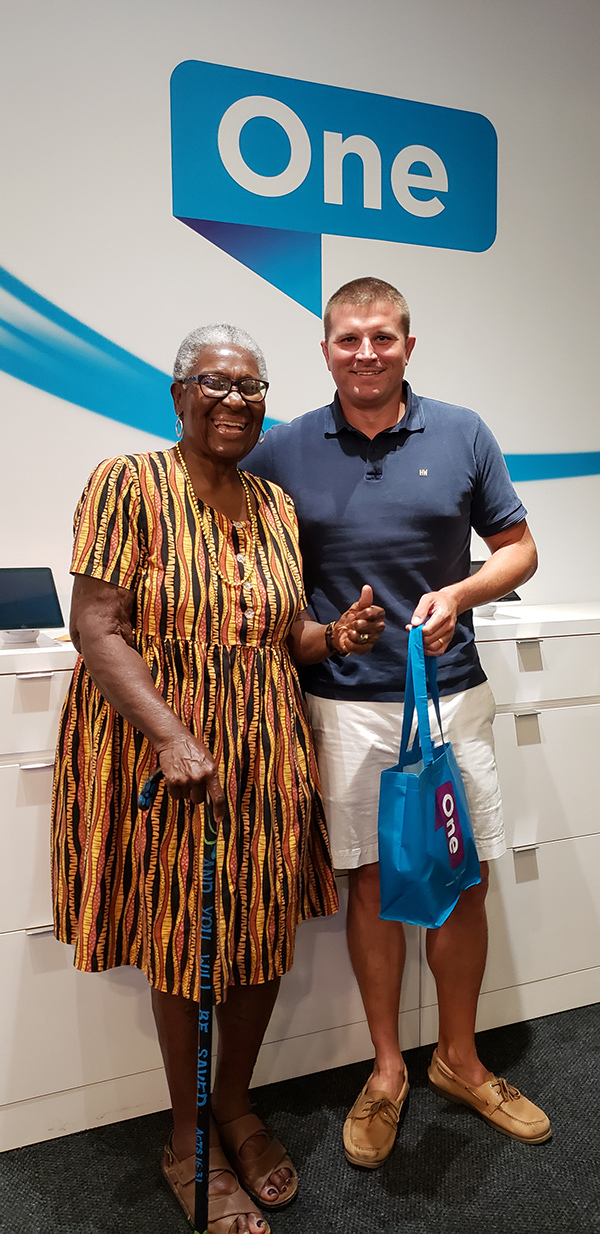 "Looking to continue the momentum of the 60th Anniversary Celebration, the 'Planning Team Process' began on Tuesday – July 16th – when various stakeholders gathered. Those who joined the Honourary Co-Chairs at this first step; included:
Nishanti Bailey: The Executive member of the B.U.T who coordinated that union's 100th Anniversary Celebrations in February of this Year.
Dr. Shangrila Durham-Thompson – Represented the Ministry of Education
Glenn Fubler: Imagine Bermuda & facilitator
Charles Gosling: Mayor of Hamilton
Keith Jensen: Executive Officer of the Bermuda Employer's Council
Dr Clarence Maxwell: Local Historian
Helen Orchard: #WalkTogetherBermuda
Tammy Richardson: Dean of Arts & Science at the Bermuda College
William 'Bill' Zuill: Executive Officer of the Bermuda National Trust
Given vacation schedules the next meeting will be held in September – any interested parties can contact glennfubler@gmail.com
Read More About
Category: All