[Written by Mikaela Ian Pearman]
An invitation to Marcus' Beach Club is always a good idea. The food is guaranteed to be good, the vibe is the best and the service is great. Not to mention, it's dining directly on the beach with my toes is the sand!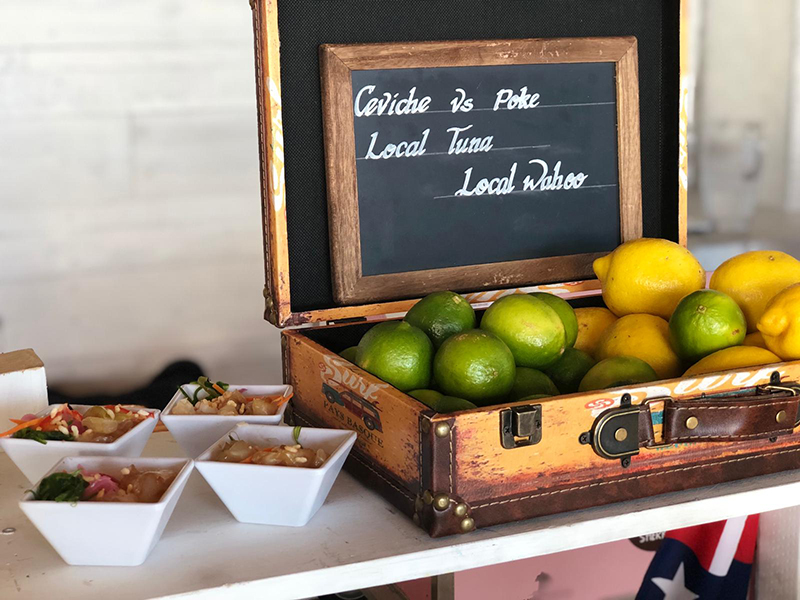 I was invited to enjoy the North American BBQ host by Marcus Samuelsson at the beach club, which fused together two important holidays – Canada Day and 4th of July. The menu was meant to reflect both cultures.
When I arrived, I was handed a delicious welcome drink – passion fruit punch. It wasn't sweet and was super refreshing. My type of drink.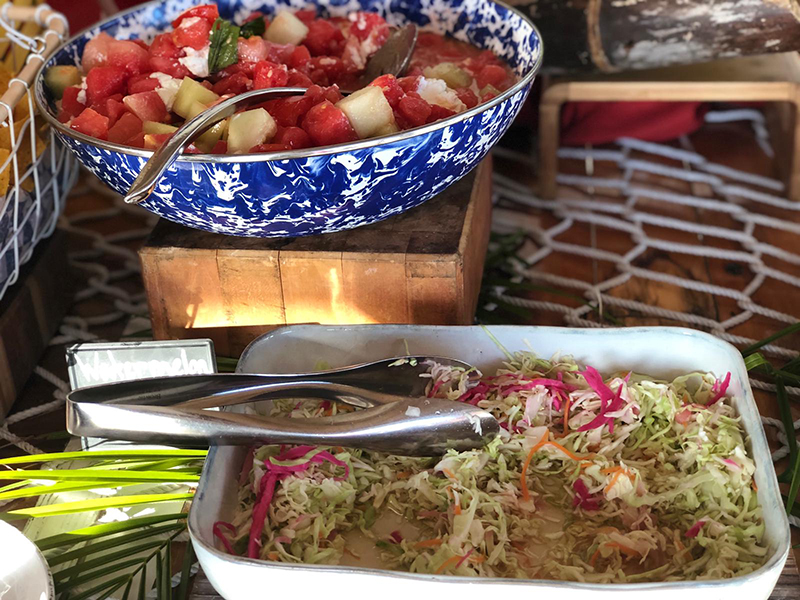 Once we were seated, we enjoyed music from The Unit before Marcus and Chef Danai came to the front to give a quick summary of the dinner. They explained that the food was casual and as much of it as possible was local. By then, I was ready to dive in.
And dive in I did. The buffet was simple, not fancy at all but delicious food. I started with the ceviche vs poke station. There were little bowls with both ceviche and poke and a side of fresh tortilla chips to go with the ceviche. Both were delicious, but the ceviche was the winner for sure.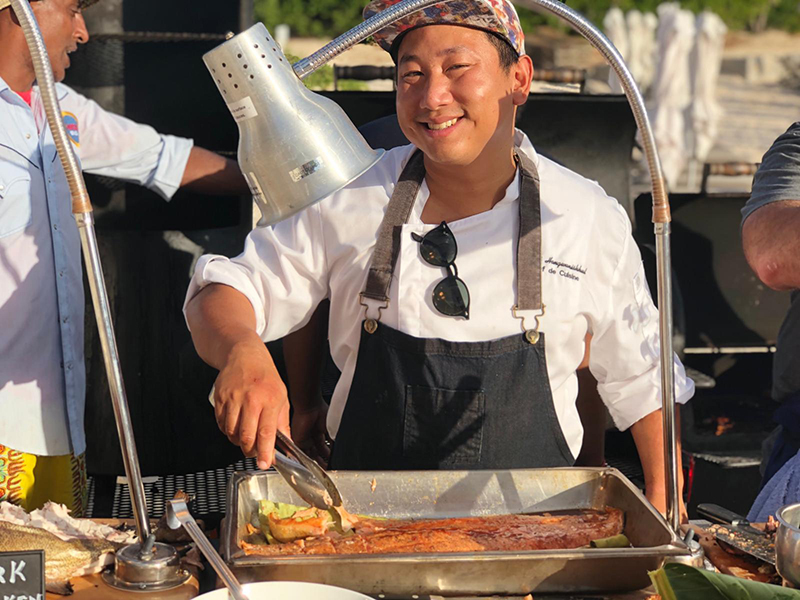 Next up was a display of salads – coleslaw, potato salad, a vegetable salad and a watermelon, feta and tomato salad. All were refreshing but the watermelon salad was the best out of the offerings.
Then there was a table with all sorts of sides – Bermuda carrots, fresh corn, mashed potatoes, fried plantain and rice and peas. The mash was the best I've ever had! And everything else was just so amazing and fresh. Again, simple but delicious.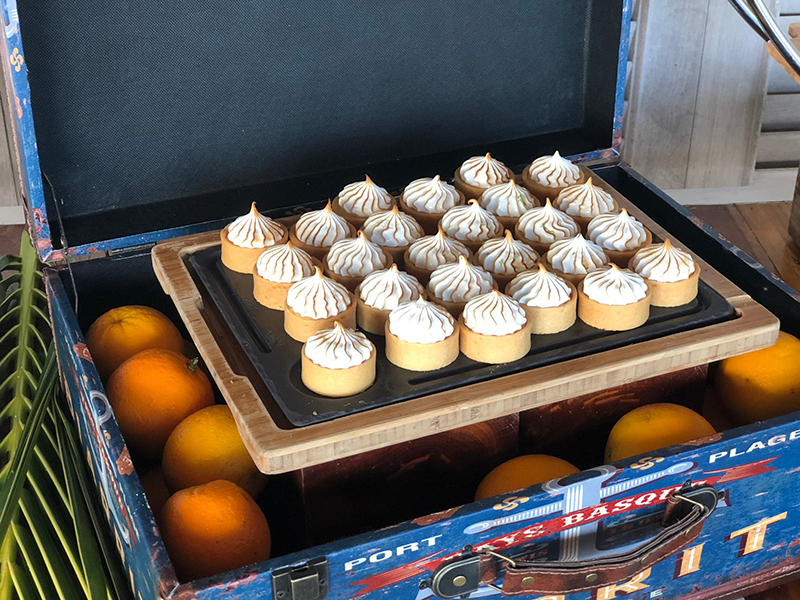 And now for the meats. There was a taco station with chicken and two kinds of tortillas then a barbecue station with a whole grilled bonito, maple glazed salmon, jerk chicken, hot dogs, pastrami and a few other things I can't remember.
The fish was tender, the salmon had a great smoky maple flavour and the jerk chicken was so good! I usually don't eat jerk chicken these days because chicken on bones grosses me out, but this was boneless so I inhaled it. It was the perfect blend of sweet, smoky and spicy.
I didn't have any other meat because I don't eat meat, but it all looked delicious. My only suggestion would've been to have mac and cheese. Can't have a barbecue in Bermuda without it! But overall, it was a great night with incredible food in a beautiful venue.

Read More About
Category: All, Entertainment, News, Videos