The annual Founder's Day at Saltus, which celebrates the school's history, was recently celebrated online in light of the ongoing Covid-19 pandemic.
A spokesperson said, "Our annual Founder's Day at Saltus was recently marked, which celebrates the school's history and the tradition at Saltus of embracing the community and working, through education, to expand inclusive beliefs and diverse relationships in Bermuda.
"This year we could not gather to celebrate and listen to guest speakers as they grace us with their profound speeches. Instead, we have had to adapt to the current times and go online. We have had a professional team assist us to ensure that we could still have a Founder's Day and share it with our community, thanks to Andrew Kirkpatrick '03, Alex Masters '01 and the Saltus Team.
"In light of current events, we reflected on the speech from our guest speaker last year, Dr. Vernée Butterfield, who addressed the attendees on the topic of diversity and inclusion and highlighted the important role that history plays in building the future of Saltus."
One of the newly appointed Head Prefects, Ywione Darrell, said, "Founder's Day has always been an important day of the school year [to me]. [To me] there are two key aspects that solidify its significance: firstly, it allows us to spend time with friends and teachers to appreciate how supportive of a community we have at Saltus.
"Secondly, it lets us reflect on how much we have progressed. For example, if you were to show that very first class of Saltus the picture of today's diverse student body who works hand in hand with teachers to make sure that we move forward, they would be in awe.
"We are a school built on progression, innovation and cooperation and as we celebrate Founder's Day, let's not forget this."
Newly appointed Head Prefect, Koa Goodchild, said, "Founder's Day is an important commemoration in Saltus' history…I encourage everyone to remember the true meaning behind today."
The spokesperson said, "Racism and segregation have been all too sadly a part of the Bermuda, and world landscape and we have in recent years started the difficult conversations involved in discussing this and bringing us to a better and stronger future. Since last year, Dr. Vernée Butterfield has worked with us on a focused consideration of diversity in its many forms.
"This year for Founder's Day, our Humanities Department asked their Year 9 classes to participate in a contest which visually depicted our journey to better understand the background of the school and Samuel Saltus, as we continue a deliberate and focused engagement in diversity. This stems from the speech and lessons taught by Dr. Butterfield.
"The Year 9 classes decided that a memorial for the five slaves that Samuel Saltus owned [Joe, Thias, Molly, Daniel, Anne] was long overdue. After learning about the slave trade and slavery from a historical perspective, the students were tasked with designing a piece of art which could be used in creating a memorial for the slaves.
"Out of the entire year level, nine students were chosen based upon their designs and the meanings they conveyed. These nine students were then interviewed by Humanities teacher Briley Habib, Head of School, Deryn Lavell and Dr. Vernée Butterfield.
"One design, that of Charlotte Giffen's was chosen to be laser cut into Bermuda cedar and displayed in the Woodlands office at Saltus."
Deryn Lavell said, "The importance of continuing on this journey of learning and listening and talking about how Saltus can reconcile our past, understand our present and still lead into the future. A future that is inclusive and has a sense of belonging so that we can meet our vision, 'Inspiring our students to lead us to a more just, fair and sustainable world.'"
The spokesperson said, "In the spirit of Founder's Day and the school's response to the increased need for financial assistance in our community, Saltus is kicking off an online fundraising campaign.
"On Tuesday, 16th June, 'The 12 Days of Giving!' will be initiated in the hopes of raising an additional $100,000 for the Saltus Fund in support of emergency financial aid, and a $50,000 dollar-for-dollar challenge intended to accelerate the Alumni Scholarship Fund so the first Alumni Scholarship can be presented to a deserving and mission appropriate student in the fall."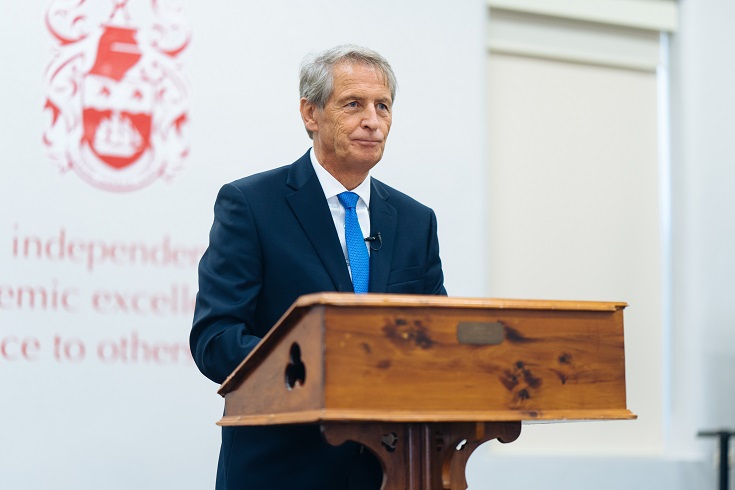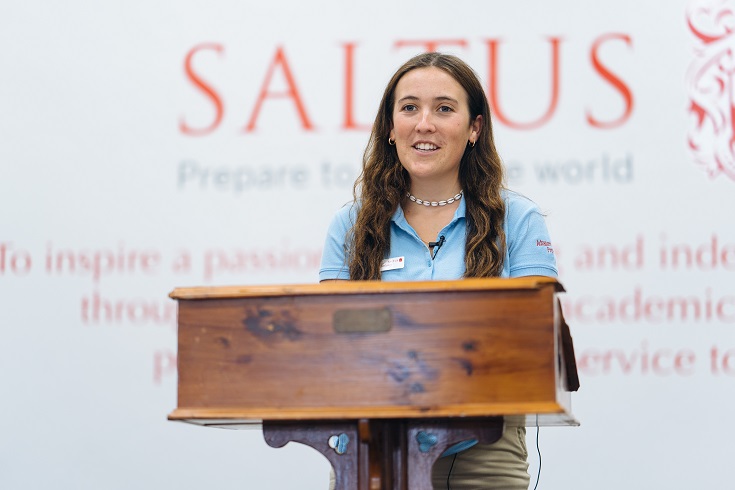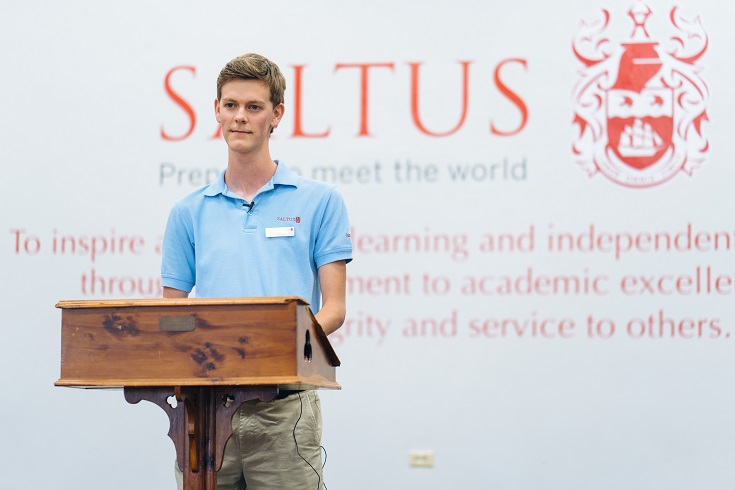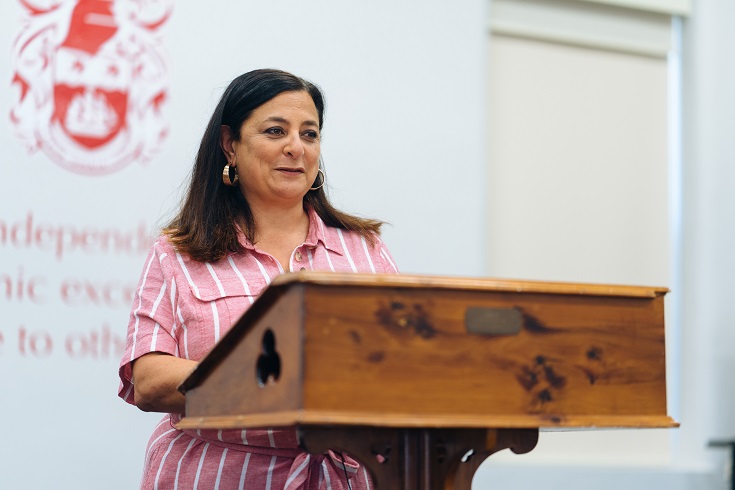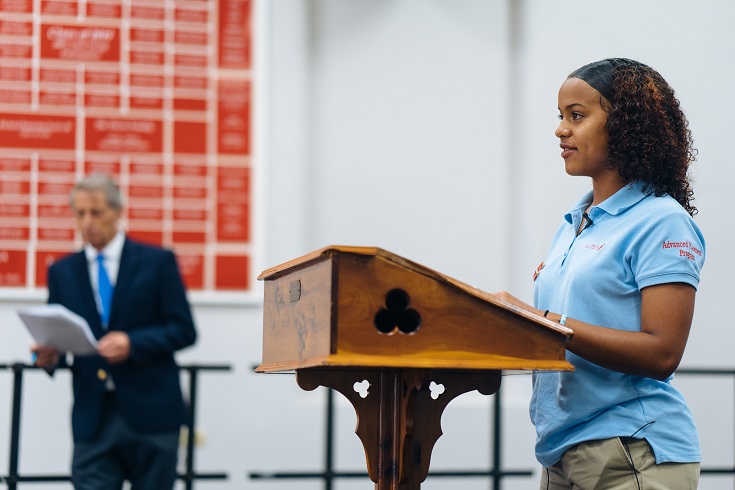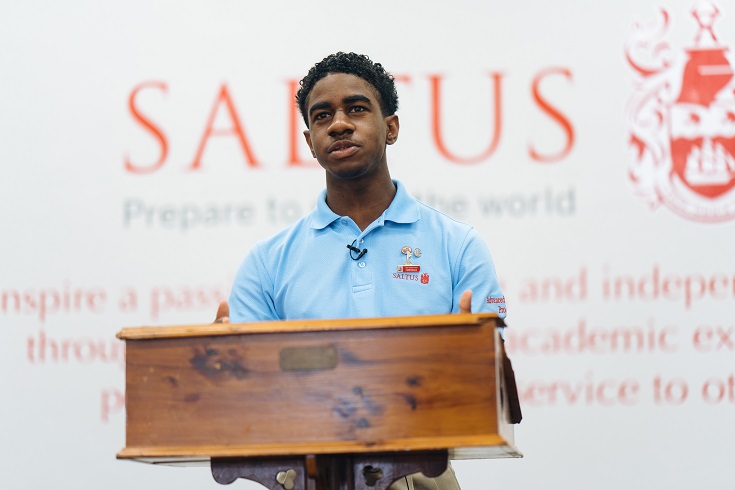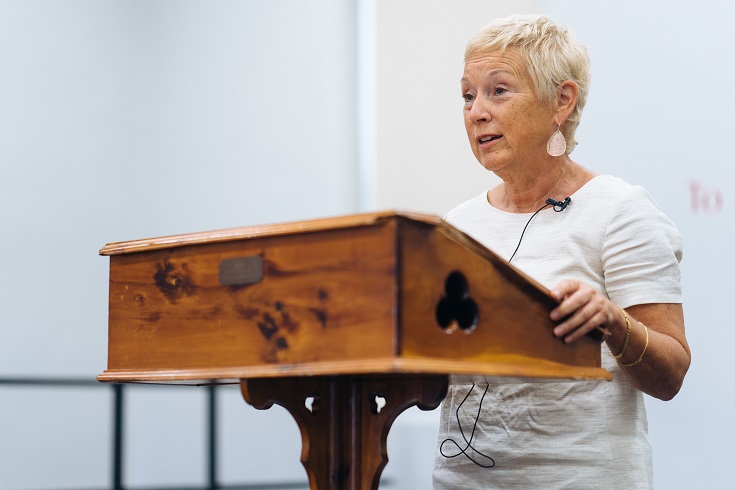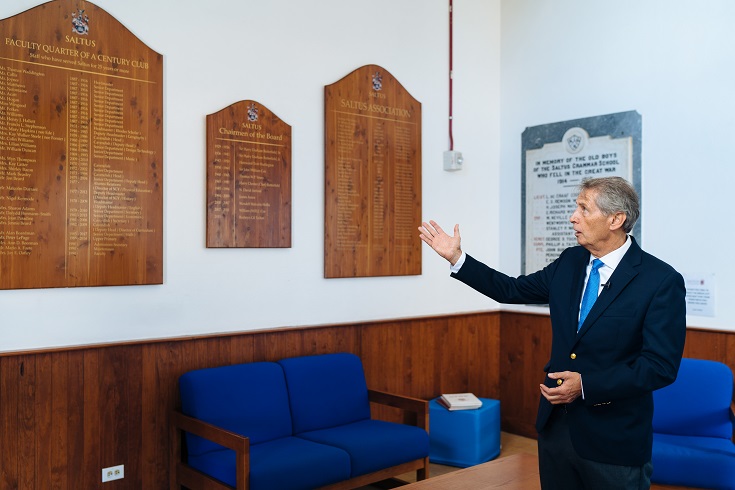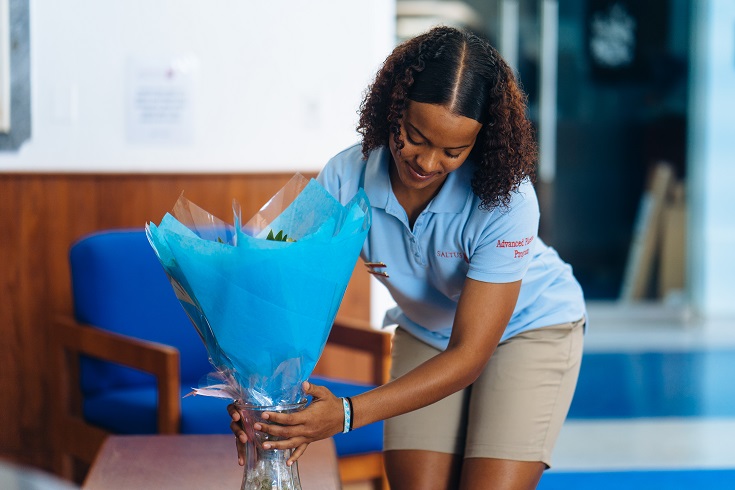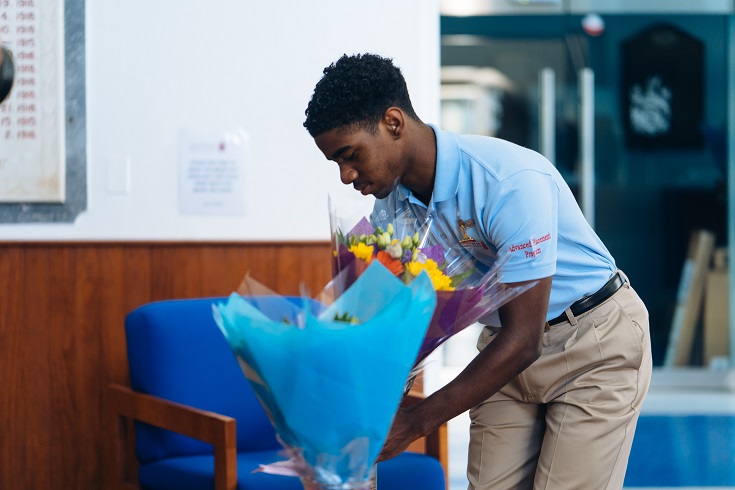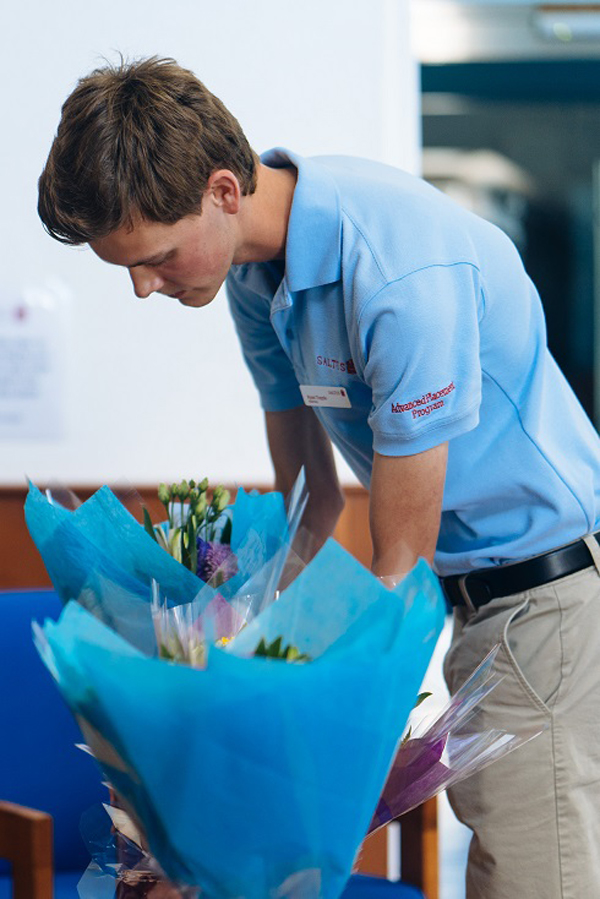 Read More About