Social Justice Bermuda presented their petition – "Bermuda Solidarity with BLM & Rejection of Rizzuto Appointment as US Consul General" – to Governor John Rankin this evening at Government House.
The petition — which received more than 93,000 signatures – states, "Bermuda is a small 21 square mile rock in the middle of the Atlantic. Often we watch the world, especially our closest neighbour America, 800 miles away, and stay silent, lest we upset the perceived superpowers and the business stops coming.
Screenshot from the petition website: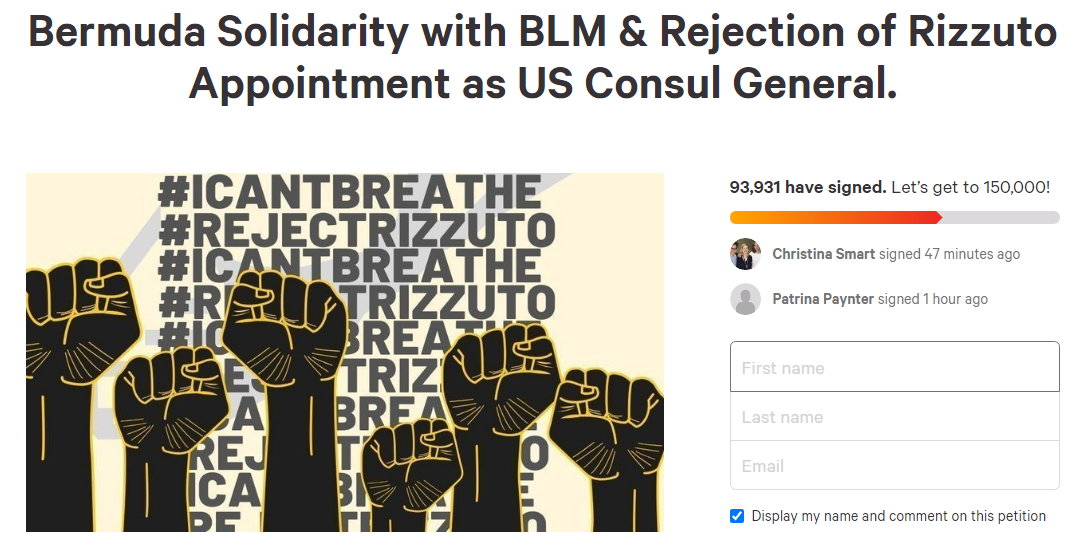 "But today we stand with Black people from across the diaspora who are rising up to fight injustice, police brutality and white supremacy. We join the global call for the arrests of the murderers of George Floyd, Breonna Taylor, Tony McDade and the countless other Black, Brown and Indigenous people who have suffered by the hands of those who were sworn to protect them."
The petition added that "in addition to adding our voices to this critical issue, we want to alert the international media to our displeasure that America's president has appointed one of his cronies and donors" to a position at the US Consulate in Bermuda.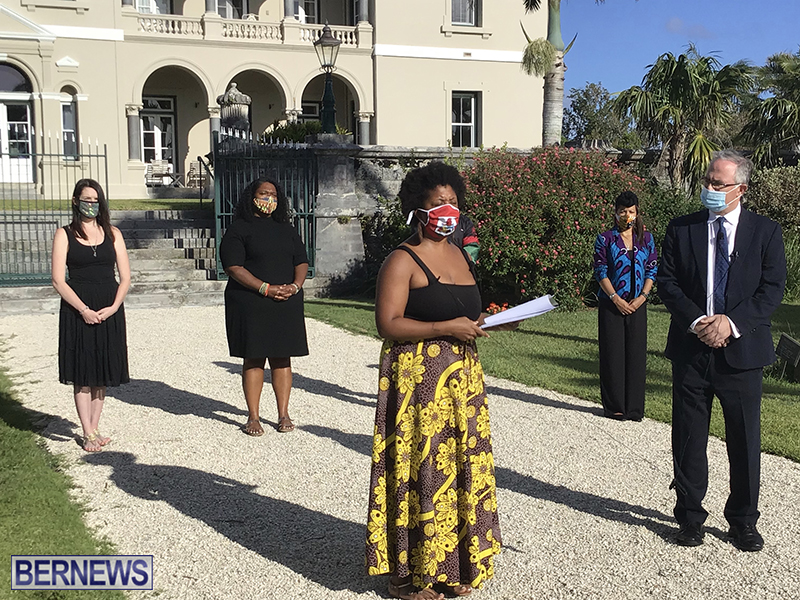 "Lee Rizzuto Jr. had his Barbados Ambassadorship blocked by the Republican-controlled Senate because he was deemed unfit and yet he will now be foisted upon Bermuda," the petition said.
"We invite you to mobilise with us in solidarity with those around the world who march against fascism, police brutality and white supremacy. Bermuda takes action to let the world know that our 21 Square miles has no more space for racists and we reject Rizzuto."
The petition also calls for "a full review with a goal to implementation of the 2019 Racial Justice Platform created by the Citizens for Uprooting Racism in Bermuda."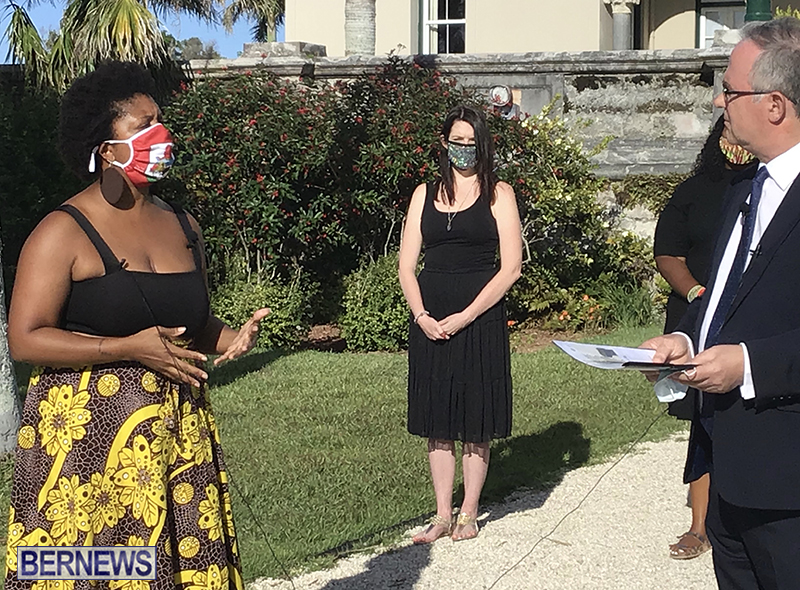 After receiving the petition from Social Justice Bermuda this evening, the Governor remarked: "Let me start by saying that I very much welcome and fully support the Black Lives Bermuda march which took place in Hamilton on Sunday.
"It was a large, impressive, peaceful demonstration which sent a clear message to which we all have to listen. As Governor I wholly oppose racism and we all need to call out racism when it occurs and tackle racism when it occurs, and as Governor I will continue to support all efforts in that respect.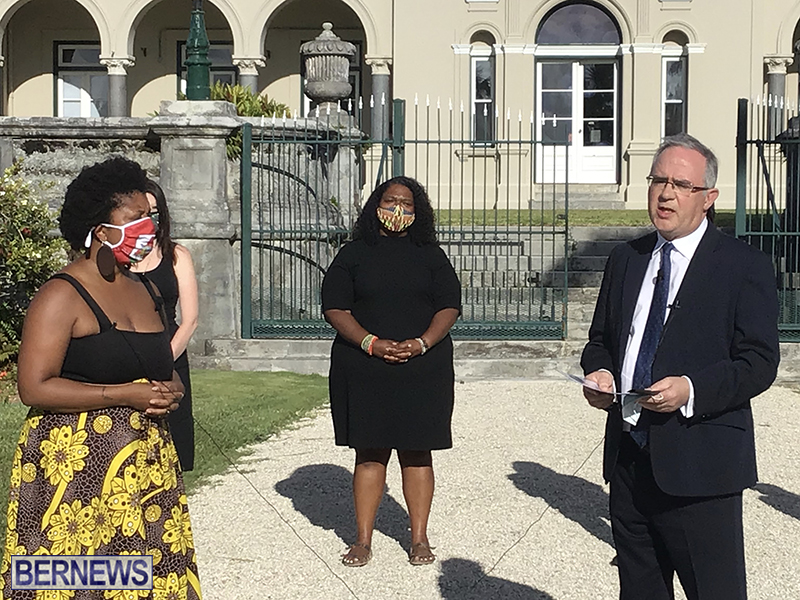 "As regards the petition this evening, I shall of course read the contents and the message it gives. Under the Vienna Convention on Consular Relations, the appointment of a Consul General is for the Sending State to make. So the decision to appoint Mr Rizzuto as US Consul General is one that is made by the United States Government. As I say, I shall read the petition that has been sent to me.
"The other thing I would like to say is that the US is, of course, our nearest geographical neighbour and whatever views may be on this matter, I think it is important that we have an effective relationship with whomever represents the United States in this country and my job as Governor will be to achieve that effective relationship."
The Social Justice Bermuda group — which has already held protests outside the U.S. Consulate — will hold another event on Saturday [June 13] at Barr's Bay Park at 4.00pm. They are one of two groups that has formed recently, with the other group, Black Lives Bermuda, hosting the march in Hamilton this past Sunday.
Read More About