While we may be in the midst of both a pandemic and a storm, there is still plenty of good news to celebrate, including Dante Leverock receiving a Legends Scholarship, Flora Duffy winning the silver medal at the 2020 Hamburg Wasser World Triathlon, the Smith Group holding a back-to-school community giveaway and the Marsh & Guy Carpenter internship program.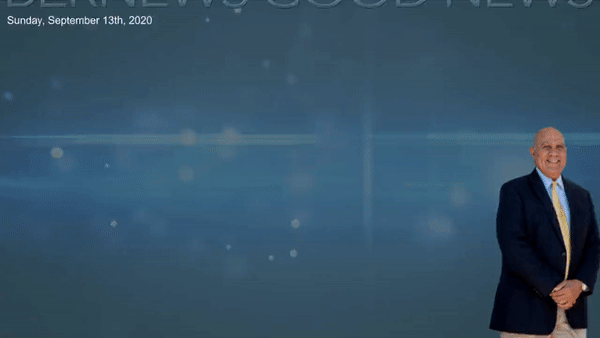 In additional good news, Milan Butterfield scored in a Chesterfield win, Dale Eve made three impressive saves to help Spennymoor Town claim a 2-0 victory against Whitby Town, Aaliyah Nolan signed with the Leeds United Women's team, Nicholas Lopes competed in Halifax, and Walker Campbell earned a Golf All-America Scholar Award.
Other good news stories included Athene announcing its 2020 scholarship recipients, including Rickai Burrows, Kityra Davis, Amber Douglas, Amber Furtado, Nina Pickering, and Nadir Young, and the third episode in the MarketPlace Entrepreneur Spotlight series being released, which highlights people who sell their locally made or grown products in their stores, with the latest episode featuring Roger Pacheco and Pacheco & Sons Farm.
We also posted various community photo galleries, including coverage of the Smith Group back-to-school giveaway, Dudley Eve football games, the First Division semi-finals, Premier Division action, and the Bicycle Association BJC Criterium.
In an effort to highlight some of positive news happening in our community, we supplement our standard morning and evening email newsletters with a special Sunday "Good News" email newsletter edition, and also produce a highlight video and article which strictly focuses on the positive news about Bermuda and Bermudians from the past week. You can sign up to have the free newsletter delivered via email here, and/or access the links below.
In addition, for those who like positive news, please feel free to visit our sister site ForeverBermuda.com, which seeks to showcase uplifting Bermuda news and visitor related services, or BermudaCovers.com, which offers an array of free Facebook and social media cover images, graphic designs and videos to assist you in showing off your Bermudian pride on social media!
Links to some of the 'good news' from the past week are below:

Read More About