[Written by Don Burgess]
One of the owners of Pompano Beach Club said the decision to shutter its doors until late February was "brutal."
The south shore hotel closed its doors on Sunday, November 15, and will not reopen until February 25.
Lawrence Lamb, general manager of the family-owned resort, told Bernews, "This was heart-wrenching. We are more worried about our staff than about ourselves."
He said the hotel did not expect the occupancy rates to be as low as they were with the closures of the Fairmont Southampton, Elbow Beach, and Rosedon, but Pompano was losing twice as much money being open as opposed to being closed.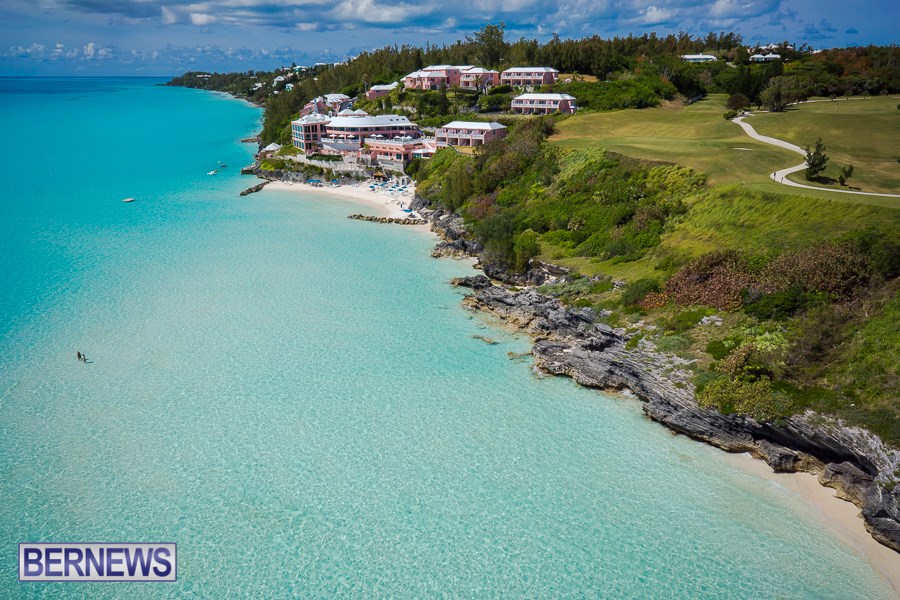 "We tried to see if we could open back up again, and it was financially worse trying to stay open then to be closed," Mr Lamb added. "We were determined to open up after the airport opened, hoping to lose about the same financially as we were closed, and we basically doubled our losses being open."
He praised Government for the unemployment insurance for workers for 18 weeks. 'That was awesome," the general manager said. "That was a game-changer for our staff. I understand for financial reasons; they haven't been able to assist the businesses very much.
"We gave it our best shot… but not only are we not getting advance bookings but we actually lost bookings. It just didn't make any sense to be open. There's not enough airlift, and more importantly, there's not enough demand to keep the hotels that are open, open."
Mr Lamb said the double combo of no BA flights for a month plus no JetBlue flights from Boston, starting on December 1, was too much of a hit to bear. "Boston is not only a huge gateway for the island, but it is a huge gateway for this resort as well. We are from the Boston area. We tend to have a lot of New Englanders. With no JetBlue and no Delta all winter out of Boston was very grim."
He said the loss of those flights sparked cancellations. Mr Lamb said those guests who were willing to make trips from Boston to Atlanta to come to Bermuda; Pompano assisted them in places at The Reefs and Cambridge Beaches.
"Guests seem reluctant to go to one airport, let alone go to two. My perception is the fear of the airport is even larger than the fear of flying. The idea of cross-contamination of the airport has people unnerved."
Mr Lamb said there is hope for next year with the development of a vaccine for COVID-19. "We'll open on February 25th, even if there isn't much business going forward with the hope that things will return to normal, or somewhat normal, down the road.
"Our advance bookings are relatively optimistic for next year partly because people rolled their vacations over for this year, and partly, like it or don't because the Fairmont Southampton is closed. That's the 800-pound gorilla in the room, and people are trying to find other locations to book."
He added while the resort has closed its hotel and restaurant sections, which has unfortunately resulted in a number of staff being laid off, the spa, pickleball courts, and reservations were still open. Other staff involved in accounting and maintenance were also still being employed.

Read More About