News that Rakaya Simmons, Kyra Dunstan, Sophie Rylands and Guielle Bean received Conyers Legal Awards, Phillip Anderson II became a fully certified Rolex watchmaker, Sebastian Kempe finished third in the ILCA Youth Worlds, and Coldwell Banker awarded Adam Birch, Rochelle Swan, Angela Hanwell, Rob Newton and Mike Chlebek as top company performers were all some of the positive news stories from the past week.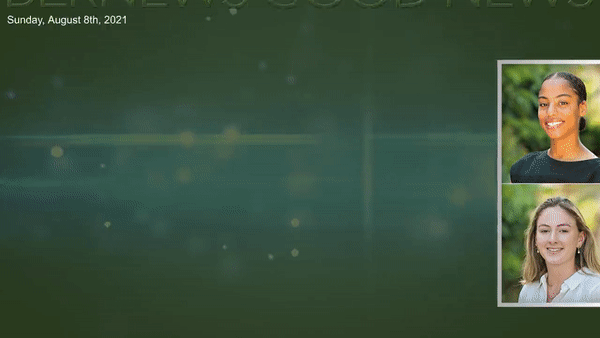 In additional good news, Kiwon Waldron joined the winners' circle at the Midwestern Classic in Indiana, BernewsCupMatch.com has been updated with over 600 photos and 10 videos, Oliver Betschart placed well at the US Kids Championships, Alpha Kappa Alpha Sorority selected Talliyah Butterfield and De'Asia Symonds to receive education awards, ABIC Education Awards were presented to 19 students, 17 students were selected for BIOS summer internships, BIOS research lead to a Princeton Ecology and Evolutionary Biology Prize, and Mirrors honoured its volunteers and service partners.
We also posted various community photo galleries, including coverage of a Harbour Nights event, the Cup Match Classic cricket game, and a number of 3D images showcasing Bermuda and Bermudians.
In an effort to highlight some of positive news happening in our community, we supplement our standard morning and evening email newsletters with a special Sunday "Good News" email newsletter edition, and also produce a highlight video and article which strictly focuses on the positive news about Bermuda and Bermudians from the past week. You can sign up to have the free newsletter delivered via email here, and/or access the links below.
For more positive coverage, you can also visit other websites in the Bernews Network; ForeverBermuda.com showcases uplifting Bermuda news and the tourism genre, BermudaCovers.com offers free Bermuda themed Facebook covers and phone wallpapers; and you can view over 200 'Good News' summary videos spanning back to 2017 here on Bernews.TV.
Links to some of the 'good news' from the past week are below:

Read More About