News that Goslings launched its 'Flora Gold' Bermuda rum, Clarien donated $10,000 to the Flora Duffy Fund, the 'Flora Duffy Suite' at Hamilton Princess was unveiled, Nia Christopher scored in a Towson draw, and Natasha Trott became the first female Bermudian Concacaf referee were all some of the positive news stories from the past week.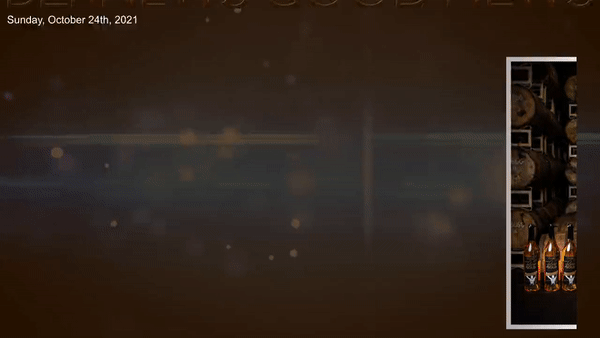 In additional good news, Muay Thai fighter Ashton Bell won in Iowa, Zeiko Lewis scored in a Charleston Battery victory, and Daniel Phillips won his Clay Court Championships opener.
Other good news stories included Harbour swimmers Giada Dudley-Pun, Finn Moseley, and Sam Williamson attaining impressive results in UK swim meets, Sydney Fischer and her Blair Academy Varsity Field Hockey teammates defeating Mercerburg, Shane Robinson scoring twice in a Thomas College win, and Detre Bell making a season-high five saves.
In an effort to highlight some of positive news happening in our community, we supplement our standard morning and evening email newsletters with a special Sunday "Good News" email newsletter edition, and also produce a highlight video and article which strictly focuses on the positive news about Bermuda and Bermudians from the past week. You can sign up to have the free newsletter delivered via email here, and/or access the links below.
For more positive coverage, you can also visit other websites in the Bernews Network; ForeverBermuda.com showcases uplifting Bermuda news and the tourism genre, BermudaCovers.com offers free Bermuda themed Facebook covers and phone wallpapers; and you can view over 200 'Good News' summary videos spanning back to 2017 here on Bernews.TV.
Links to some of the 'good news' from the past week are below:

Read More About