News that our sports teams earned multiple international wins, Ajani Burchall signed a professional contract with Aston Villa, Appleby welcomed Karim Creary and Kiara Wilkinson to their legal trainee programme, and Nigel Richardson was appointed a Relay For Life 2022 Global Hero of Hope were all some of the positive news stories from the past week.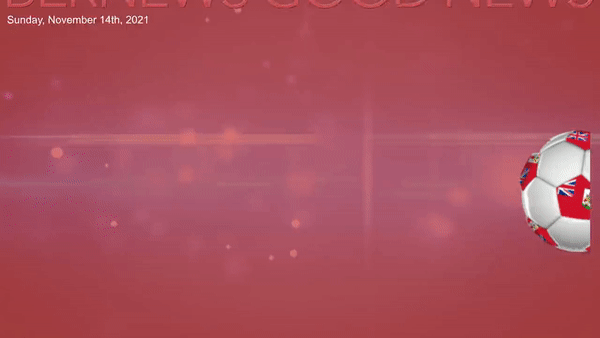 In additional good news, Bermudian children cheered on Flora Duffy as she raced in Abu Dhabi, Cody Rego competed in the Maclay Championship finals, placing ninth out of 178 riders, Jai Bean scored for the Duke University soccer team, and the First Devonshire Brownies held an eco-friendly hat show showcasing hats they designed from Bermuda foliage.
Other good news stories included PartnerRe donating $45,000 to support students, BE Solar and Aeolus Capital Management deploying a clean energy solution to WindReach, and Rajan Simons becoming the first female BCB member to travel with the Senior Men's National Team.
More good news included LeiLanni Nesbeth and Florida State being crowned ACC Champions, Vishan Patton's hat trick leading Alicante to victory, Casey Truran and his SCAD Savannah Athletics Equestrian teammates being named champions, and the Somers Isles Trading Company winning the Best New Store Award.
In an effort to highlight some of positive news happening in our community, we supplement our standard morning and evening email newsletters with a special Sunday "Good News" email newsletter edition, and also produce a highlight video and article which strictly focuses on the positive news about Bermuda and Bermudians from the past week. You can sign up to have the free newsletter delivered via email here, and/or access the links below.
For more positive coverage, you can also visit other websites in the Bernews Network; ForeverBermuda.com showcases uplifting Bermuda news and the tourism genre, BermudaCovers.com offers free Bermuda themed Facebook covers and phone wallpapers; and you can view over 200 'Good News' summary videos spanning back to 2017 here on Bernews.TV.
Links to some of the 'good news' from the past week are below:

Read More About