[Written by Somersfield Academy Student Leadership Council representatives Zarah Siddiqi & Maya Rajeh]
Mary Prince, a strong, confident and courageous woman, was an individual the students and teachers at Somersfield Academy learned a lot about this past month. To start off, we read a book called, The History of Mary Prince. This book not only discussed how Mary Prince lived and what her life in slavery was like, it also tied into Women's History Month. So many students and teachers felt engaged with the book and were able to open their eyes about the terrible truths of slavery and how it affected everyone.
The book was the first published account of an enslaved woman, and her writing touched so many. Mary Prince's book was a significant component in the campaign to abolish the slave system. It described Mary Prince's early life, how she grew up, and the strength she showed throughout each and every one of the challenges she faced.
After reading this incredibly informative book, we received a virtual tour on Mary Prince's life. This presentation was given to the student body of Somersfield by Rashida Godwin of Titan Tours.
The tour covered many topics related to the book and presented some significant places in Mary Prince's life. The places discussed in the tour were locations still around today on the island, and gave many people knowledge on what went on in those very houses, buildings, etc.
Overall, the book and tour presented to us for Black History Month was very effective in a way that so many people felt a deeper understanding of the perseverance people needed to survive during such challenging times.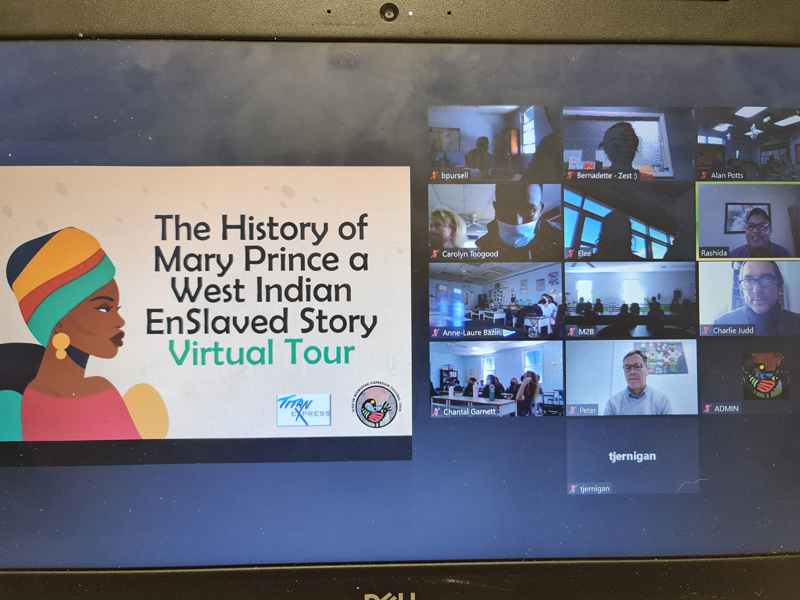 Not only were we able to learn about Mary Prince and her strong effect on Bermuda and slavery overall, we also participated in something known as The Café Sessions. The Café Sessions took place in each classroom. There were multiple stations set up in the classes that included questions regarding Mary Prince's life, and how she showed bravery, confidence, strength, kindness, and more.
These characteristics related to our Mightifier sessions, a social-emotional learning program Somersfield students and staff participate in, which focuses on studying characteristics of people and their emotions. On each card, we were asked to remember a scenario where Mary Prince showed one of these traits and discuss with our group members the way she did.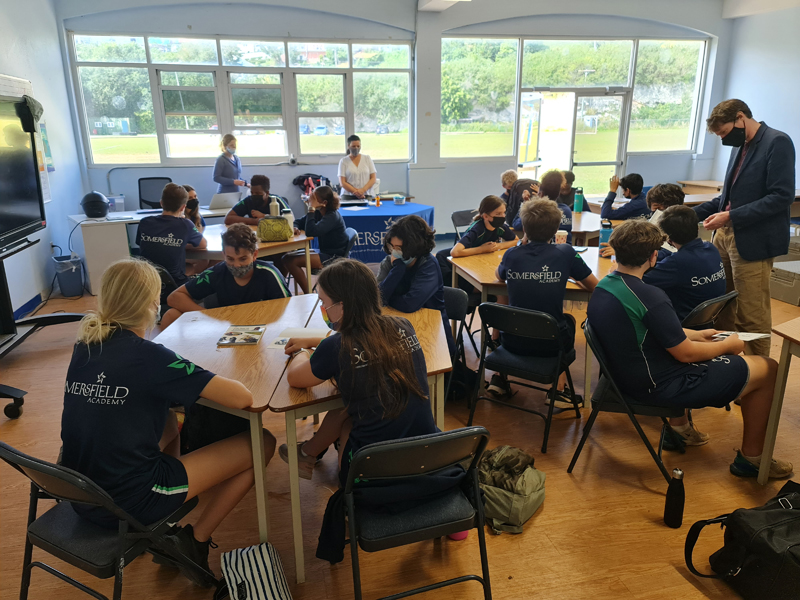 Mary Prince's story helped teachers and students feel what it would be like to be in the shoes of an enslaved person. Her story showed us how she was courageous despite what she was going through, and how her narrative helped abolish slavery. Students have mentioned how they have become more knowledgeable after reading her story, and now understand better what it's like to be sold and treated like an object.
Some students have added on by saying they know now what it was like to feel like property and it strongly changed their perspective on how slavery in Bermuda worked. Overall, our exploration of The History of Mary Prince impacted everyone and gave people a chance to understand her life while also recognizing her resilience and the hardship she went through to try to end slavery. Without Mary Prince, our lives would be very different.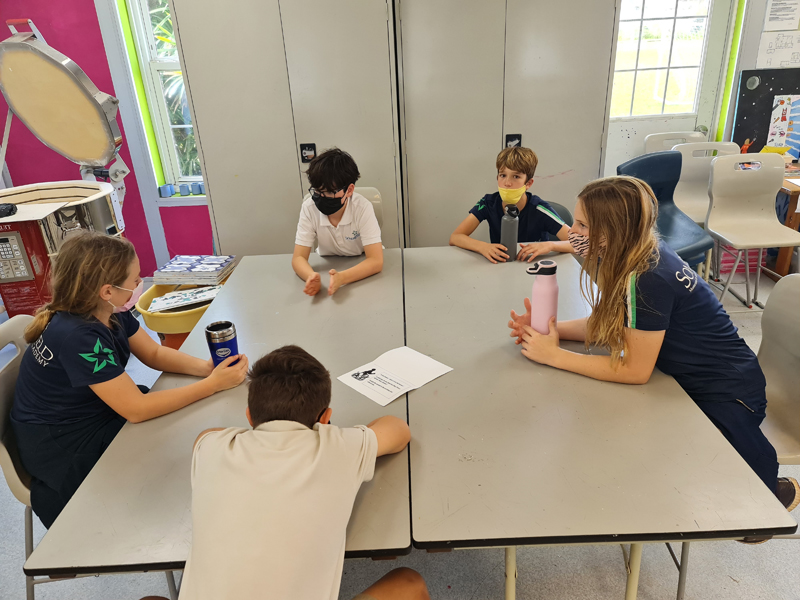 Thank you for the support of parents: Sarah Fields, Kathi Rogers, Frances MccCallum, Kirsten Wideman, Malika Taylor, Michelle Rafferty & Jazmin Daponte.

Read More About