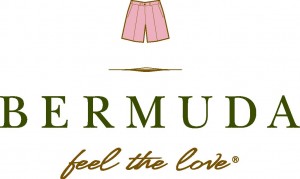 The Bermuda Department of Tourism [BDOT] provided clarification regarding the Bermuda Tourism Board.
Two weeks ago veteran entertainer Tony Brannon was dismissed from the Board, and he later said "The Tourism Board has written not one line of code on their plan. So in 6 months we've done nothing but talk, eat cakes, and have coffee."
In addition, Quinton Bean stepped down from the Board due to "work commitments," and Jonathan Crellin stepped down as he will be leaving the Fairmont Hamilton Princess as General Manager and subsequently the Island. Leopold Kuchler and Kirk Kitson have recently been appointed to the Board.
The BDOT also confirmed that Board member Anthony Santucci has taken "personal leave." Mr Santucci, who recently lost his job at Grotto Bay, has also taken a leave of absence from his position as Progressive Labour Party Chairman
There are 14 membership positions and at present there is one vacancy, and a replacement for the most recent former Board member has yet to be appointed, said the BDOT. The original Board members were named in December 2010.
Minister of Business Development and Tourism Patrice Minors said, "I am pleased to confirm that we have appointed two new members to the Tourism Board, following the departures of Mr. Quinton Bean, who stepped down due to work commitments, and Mr. Jonathan Crellin, who will be leaving the Fairmont Hamilton Princess as General Manager and subsequently the Island."
"Both gentlemen have been replaced by well known businessmen Mr. Leopold Kuchler and Mr. Kirk Kitson respectively. I am grateful for the service of Mr. Bean and Mr. Crellin, and I am thrilled to welcome both Mr. Kuchler and Mr. Kitson to the Board. I am confident that the Board's focus will not be distracted by these changes and that it will continue to forge ahead."
Mr. Kitson, who is also the owner the Rosedon Hotel, offered comments on his appointment to the Tourism Board, saying, "As many know I have been involved in tourism in Bermuda all my life and have served as president of Rosedon Hotel for the last 30 years. It is therefore an honour and a pleasure to be asked to join the Tourism Board under the Chairmanship of Malcolm Butterfield and Vice Chair Vince Ingham, and to assist in the development of a tourism plan for Bermuda which is so urgently needed."
The present members of the Bermuda Tourism Board are: Malcolm Butterfield – Chairman, Vince Ingham – Deputy Chairman, Randolph Horton, Wendell 'Shine' Hayward, Michelle Cox, Kelly Francis, Isabelle Brackstone, Sallie Singleton, Maxwell Burgess, Brian Dupperault, Kirk Kitson, Leopold Kuchler. Anthony Santucci is still listed a member, although he is on "personal leave."
Read More About