[Updated] At around 1.50am this morning [Nov 23] a Smiths parish resident got the shock of her life when the retaining wall of a neighbouring property collapsed – crashing right through her bedroom – leaving her feeling lucky to be alive.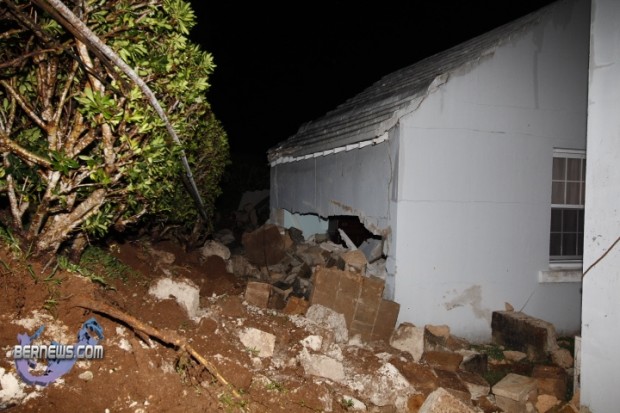 She was asleep when the wall came crashing down and described the sound as being like a "freight train coming through the house." The wall came right through her home's wall and caused her bed's headboard to cave in striking her in the head. She ended up with sand all through her hair and also received a small scrape.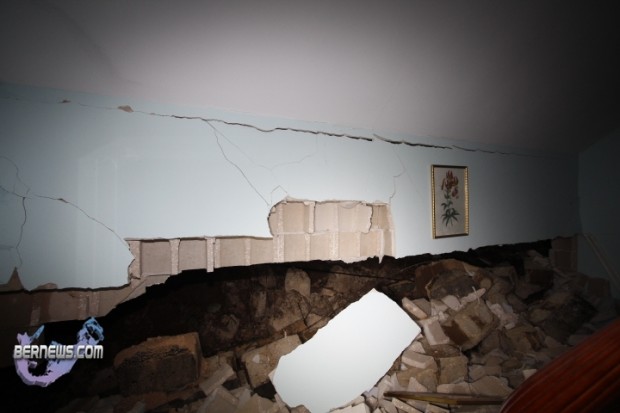 Fortunately she managed to escape serious injury, which she noted saying she was very grateful for her life, especially during this Thanksgiving period. Despite being very shaken up by the incident, she was extremely gracious and stressed how thankful she was not to have sustained serious injury. Her family and friends made their way to her house after the incident to check on her and provide support.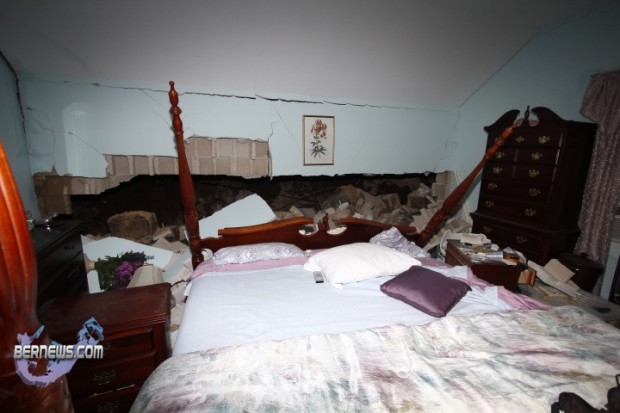 The wall collapsed during the heavy rainpour we experienced early this morning. Another lady who lives nearby said she heard a massive crashing sound which she initially thought was an earthquake.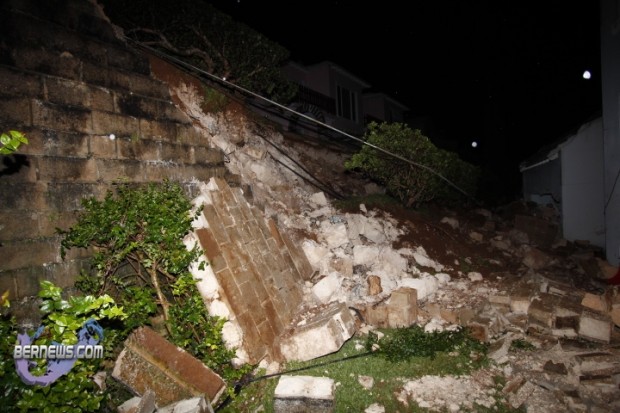 Inside the house there was obvious and extensive damage, while piles of block were strewn outside and two outside sheds had been crushed when the wall collapsed.
Update 12.51pm: Bermuda Fire & Rescue Service Divisional Officer Dana Lovell said they received a call 1.53am, and one unit with four firefighters responded. They discovered that a retaining wall from a private home had collapsed onto a neighboring house, destroying one side of a bedroom wall. Mr Lovell said they believe the inclement weather/heavy rains may have been a factor in the wall collapse.
Click to enlarge photos:
Read More About