Business visitors to Bermuda now have a luxurious new alternative, with the Inverurie Executive Suites recently opening its doors after a complete remodel to the highest standards.
Owner, Philip Akeroyd, says that the hotel has been completely renovated and redesigned to specifically serve the most discerning of international business travellers.
"We believe we provide a wonderful choice for business executives. We're right on the water's edge and every room has spectacular views of Hamilton and the harbour," said Mr Akeroyd.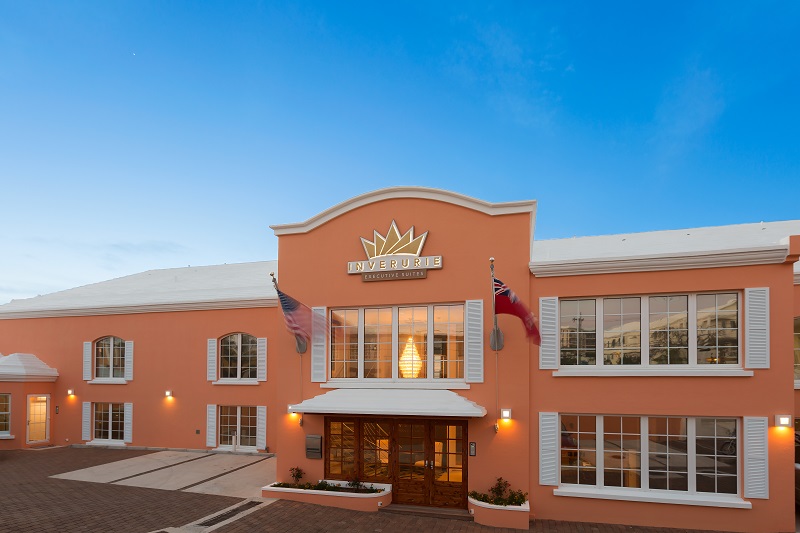 "Inverurie is only ten minutes away from town by taxi or ferry. And each suite and executive room is styled specifically for business people with all the luxuries and amenities they would expect," he continued.
"We anticipate most of our guests will stay with us for a week or more and we are hoping that the suites particularly will attract long term residents for six months to a year.
"Business people here for that length of stay will enjoy the independence that Inverurie provides. Each suite features a full-equipped kitchen so guests can eat in. When they prefer to eat out, it's only a short stroll to Blu, Fourways or Beau Rivage".
"We provide a continental breakfast in the privacy of the suites and rooms. And on request we will stock the kitchens with whatever groceries the guests choose.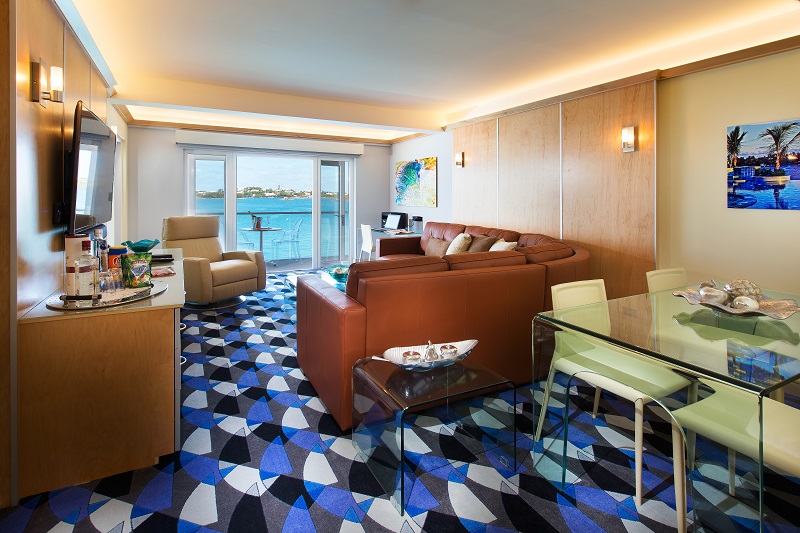 Inverurie features five one-bedroom suites and ten spacious, oversize executive rooms. The one-bedroom suites have a separate lounge together with a fully stocked kitchen with electric hob, coffee maker, microwave, blender, juicer, toaster, toaster oven, sink, food preparation counters, a chilled water and ice maker.
The suites also have a double bathroom and walk-in closet, ironing board and iron. The galley kitchens in the executive rooms are equipped with coffee maker, microwave, kettle, toaster and sink.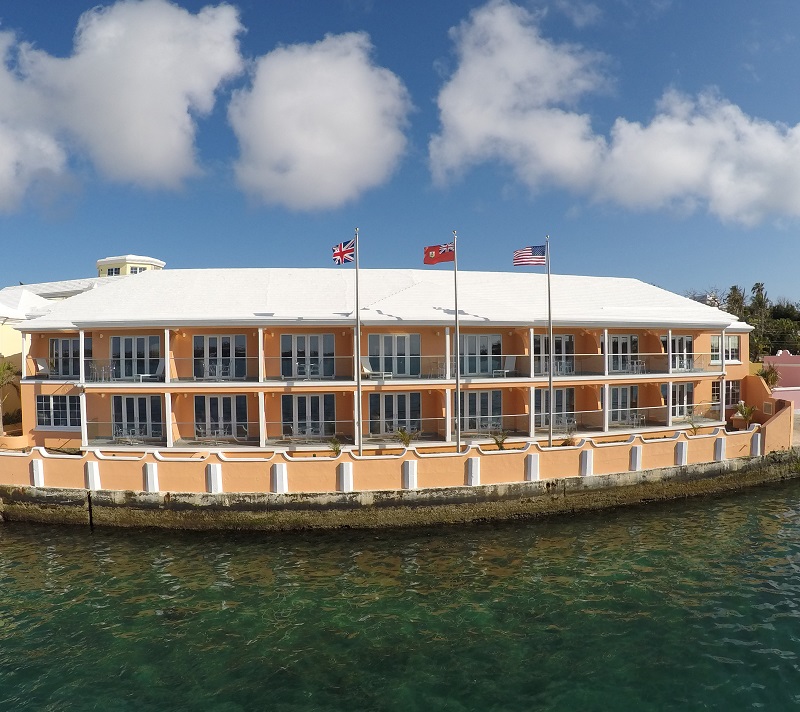 All suites and rooms have a fully stocked refrigerator/bar, lap-top safe, 55" Smart TV, and work station with G-link to connect all personal devices.
"At the end of the day, business people can return to Inverurie, sit on the balcony and enjoy the views, while they finish their work, or just to relax" concluded Mr. Akeroyd.
Reservations at Inverurie can be made by calling 232-5700 or visiting www.inverurie.bm.

Read More About