News that Gianluca Gibbons was featured on the CBS game show 'Let's Make a Deal,' BILTIR awarded a $30,000 scholarship to Kiara Burcher, Coral Wells earned an award at the CaribbWIIN event in Antigua and Barbuda, and Ariel Re staff helped to clean up Southlands Park were all some of the positive news stories from the past week.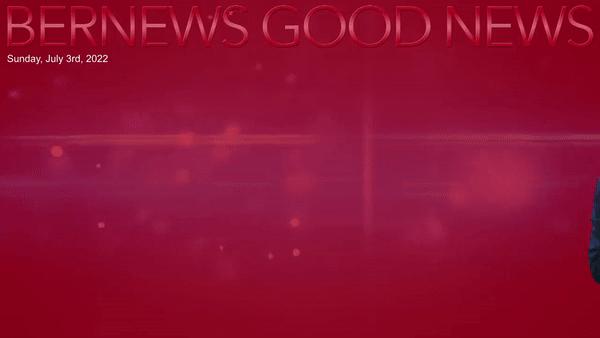 In additional good news, Bermuda won the 2022 ISBHF Hockey Pool B World Championships after claiming six wins, including the finals, Ashton Bell won his division at the TBA World Muay Thai Classic in Iowa, Hastings United announced that Knory Scott will stay with the club for the 2022/23 season, West Ham United announced that Nathan Trott signed a contract extension until the summer of 2024, and footballer Che'-Chulae Dowling and her IMG U19 team won the U.S. National Championships.
Other good news stories included the Bermuda Youth Film Festival holding its first festival screening at BUEI and also announcing the winners of the festival, Eva Frazzoni joining the Association of Bermuda Insurers and Reinsurers [ABIR] as a summer intern, PwC Bermuda announcing that Megan Green has been promoted to partner in the firm, six Bermudian students interning at Ariel Re, the CedarBridge Academy graduation ceremony being held, and Mid Ocean being named one of top 100 golf courses.
In more good news, Justin Donawa signed a new one-year contract with the Solihull Moors football team in England, Andre Lambe and Adrian Roach won boxing matches, a Bermuda trio won at the BAAA Championships, Hazel Clark was honoured at the US Championships, and NFL football player Mac Jones visited Bermuda with his girlfriend.
We also posted various community photo galleries, including coverage of Harbour Nights in Hamilton, June's Top 10 Bernews "Photos of the Day", a 3D look at Edward Cross Comet Race, Lepercq Memorial Martial Arts action, Dr. Matthews-Paynter celebrating her 100th birthday, and a 3D look at Carnival in Bermuda.
In an effort to highlight some of positive news happening in our community, we supplement our standard morning and evening email newsletters with a special Sunday "Good News" email newsletter edition, and also produce a highlight video and article which strictly focuses on the positive news about Bermuda and Bermudians from the past week. You can sign up to have the free newsletter delivered via email here, and/or access the links below.
For more positive coverage, you can also visit other websites in the Bernews Network; ForeverBermuda.com showcases uplifting Bermuda news and the tourism genre, BermudaCovers.com offers free Bermuda themed Facebook covers and phone wallpapers; and you can view over 200 'Good News' summary videos spanning back to 2017 here on Bernews.TV.
Links to some of the 'good news' from the past week are below:

Read More About