News that Kallan Todd won a gold medal at the World Kickboxing and Karate Association World Championships in Wales, Liam Flannery signed with Team PB Performance in Britain, Northshore Medical Laboratory received re-accreditation, Benson Esthetics donated $1,250 to Bermuda Cancer & Health Centre [BCHC], and the National Museum of Bermuda displayed Dame Flora Duffy's 2020 Olympic race suit were all some of the positive news stories from the past week.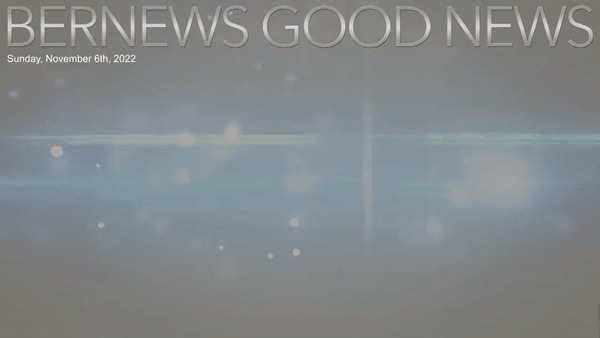 In additional good news, Krista Dyer and Che Durham won two silver medals at the Kickboxing Worlds in Wales, Jillian Terceira won her Emmers Cup Class in the Netherlands, Bermuda fighters advanced to finals in Wales, Sydney Fischer scored in a Blair Academy win, and Asia-Leigh Hollis won the Seminole Lake Consolation final.
Other good news stories included Harbour Gold Squad swimmers completing training camp, Kahzi Sealey helping Christ School win an NCISAA event, Ki-Juan Minors winning a USHJA Class in Florida, 'The Travel' featuring Bermuda's shipwrecks, and the Wallpaper Wednesday series featuring a longtail and Bermuda flag.
We also posted various community photo galleries, including coverage of the Tree Tops II Preschool Halloween parade, the Nylah Nailed it scavenger hunt for kids, motocross racing action, and the Top 10 Bernews "Photos of the Day."
In an effort to highlight some of positive news happening in our community, we supplement our standard morning and evening email newsletters with a special Sunday "Good News" email newsletter edition, and also produce a highlight video and article which strictly focuses on the positive news about Bermuda and Bermudians from the past week. You can sign up to have the free newsletter delivered via email here, and/or access the links below.
For more positive coverage, you can also visit other websites in the Bernews Network; ForeverBermuda.com showcases uplifting Bermuda news and the tourism genre, BermudaCovers.com offers free Bermuda themed Facebook covers and phone wallpapers; and you can view over 200 'Good News' summary videos spanning back to 2017 here on Bernews.TV.
Links to some of the 'good news' from the past week are below:

Read More About