After a truck knocked down power lines in Devonshire at 7.30am on Wednesday morning [Oct 22], traffic in the area has now returned to a normal flow.
Motorists were previously asked by police to avoid the North Shore Road, Dock Hill Devonshire area as BELCO personnel worked to repair the damage.
Today [Oct 24], a police spokesperson said, "Normal traffic flow has since resumed in the Dock Hill, Devonshire area. The motoring public is thanked for their patience and cooperation while downed electrical wires at that location were rectified."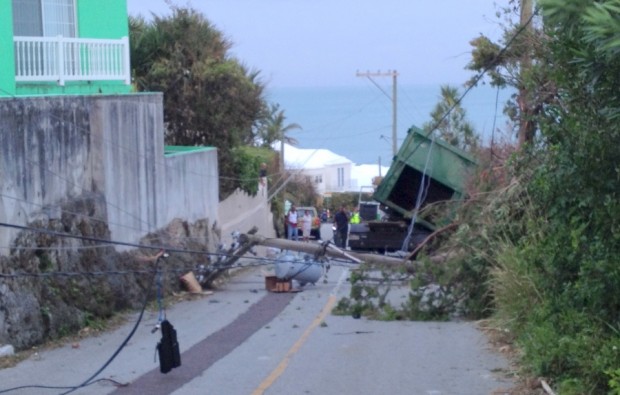 The incident slowed down progress in other areas as BELCO continues to work to restore services to those who lost power following Tropical Storm Fay and Hurricane Gonzalo.
A BELCO spokesperson previously said, "Some jobs were slowed down by the Dock Hill incident today, but work on those scheduled restoration jobs will resume tomorrow."
Read More About
Category: Accidents and fires, All