Mikaela Ian Pearman is getting set to host a complimentary masterclass on Thursday [Nov 12] at 8.00pm titled 'Stop Saying Yes to the BS,' aiming to work "exclusively with women to help their build their confidence."
A spokesperson said, "Women are more likely to believe they aren't qualified for a job, a promotion or to run a business than men are. Women also worry about being disliked, being unattractive and getting too much attention.
"And they constantly say yes to things they really want to say no to because they worry about what people will think of them.
"Mikaela Ian Pearman is on a mission to help women learn how to prioritize their needs and build the confidence to stop saying yes to the BS. She works exclusively with women to help their build their confidence and is offering a complimentary masterclass on Thursday at 8.00pm where she will teach this.
"The class is called 'Stop Saying Yes to the BS' and Ms Pearman will teach you how to choose you over and over again and prioritize your needs."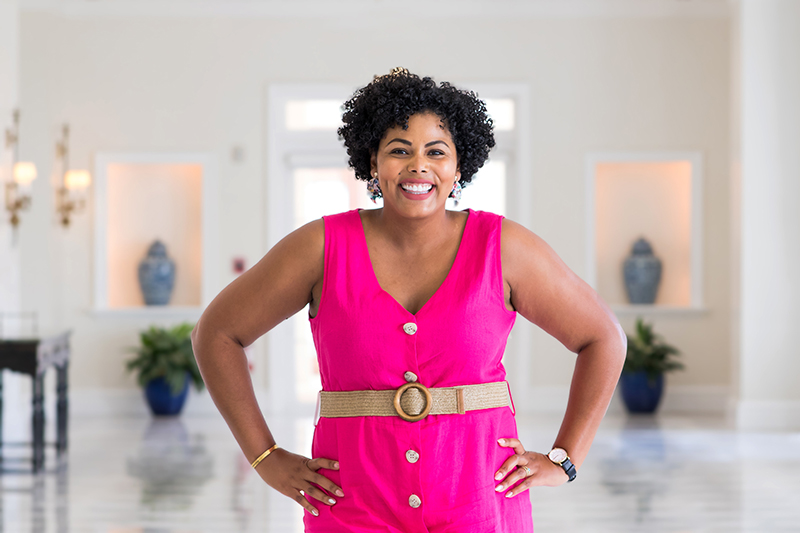 Ms. Pearman said, "What would your life look like if you trusted your gut and started saying no? I bet you'd have more time, more money and be more fulfilled. Because when you prioritize you, you're telling the universe that you value yourself more than anything else. And honestly, that's where we all should be.
"So what if you decided to choose you? How would that make you feel? What if you decided to prioritise your needs? Would you feel freer? That's what I'm going to teach you in this class.
"When you say no to the things that drain you, you have more time, maybe more money and more energy. When you prioritise your needs, you are happier and healthier. When you establish clear boundaries, you live life on your terms and can do whatever you want.
"Women are always taught to put everyone before themselves and their needs and I'd invite you to throw that theory in the trash and put you first."
The spokesperson said, "The class will be an hour long and will cover the following:
1. Establishing clear boundaries.
2. Visualise what you want.
3. Learn to say no
4. Learn how all of this is related to building your confidence.
"Ms Pearman will also be teaching her Badass Confidence Framework, which is what her Badass Confidence Bootcamp is centered on. There will be time for Q&A at the end and attendees are encouraged to come ready to participate in this interactive masterclasses if they are serious about learning how to stop saying yes to the BS.
"For more information or to sign up, visit here. As spaces are limited, Ms Pearman encourages women to sign up quickly in order to secure a seat."
Read More About
Category: All