News that ten students were inducted into Phi Theta Kappa, Flora Duffy won her fifth XTERRA World Championship, the Bosom Buddies donated $71,253 to PALS, filmmaker Andrew Stevenson's documentary won an award, and three nurses completed an asthma diploma course were all some of the positive news stories from the past week.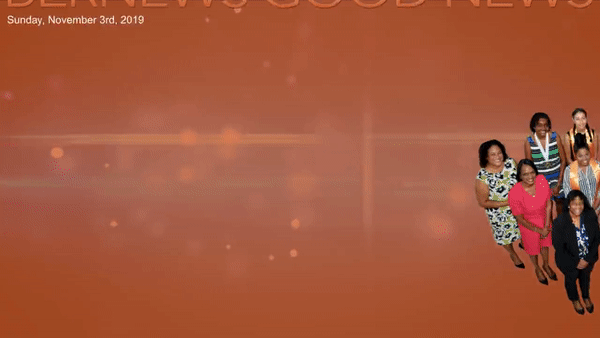 In additional good news, the 'Pink Links Fore the Cure' charity golf tournament raised $20,000, DeVon Bean passed the IAAF Level 5 Elite Academy Coach Course, the Harbour swim team won more medals, and Carey Olsen Bermuda was among the winning advisers for the Financial Services Deal of the Year at The Deal Awards Europe 2019.
Other good news stories included the Bermuda Monetary Authority staff donation drive benefiting Lefroy House, ACCA members being officially recognised in Bermuda, and the Bermuda College Foundation officially launching.
We also posted various community photo galleries, including coverage of Halloween festivities around the island, children from Tender Care Nursery paying a visit to the Ministry of Legal Affairs, Mount Saint Agnes Academy's annual Halloween parade, the Fidelis Halloween 'Trick Or Treat' event, Premier Division Football action, and the Bernews top ten 'photos of the day' for October.
In an effort to highlight some of positive news happening in our community, we supplement our standard morning and evening email newsletters with a special Sunday "Good News" email newsletter edition, and also produce a highlight video and article which strictly focuses on the positive news about Bermuda and Bermudians from the past week. You can sign up to have the free newsletter delivered via email here, and/or access the links below.
In addition, for those who like positive news, please feel free to visit our sister site ForeverBermuda.com, which seeks to showcase uplifting Bermuda news and visitor related services, or BermudaCovers.com, which offers an array of free Facebook and social media cover images, graphic designs and videos to assist you in showing off your Bermudian pride on social media!
Links to some of the 'good news' from the past week are below:

Read More About