After two open fitness combines, 40 athletes have met the minimum physical and mental standards necessary to advance in the selection process of the Bermuda Red Bull Youth America's Cup [RBYAC] team.
A third combine in Dockyard will take place December 20, 2015 at 10am for young athletes who have not yet tried out for the team.
"We made this initial evaluation of our applicant pool so we could notify those who tried out in August and September – we didn't want to keep them waiting," said Craig Brown, responsible for athletic conditioning and vice chair of Bermuda's RBYAC Committee.
"Among the 40 to make the cut, about half are trained as sailors and half are athletes from other sports. That's an excellent start and is a good indication that we'll have a balanced team."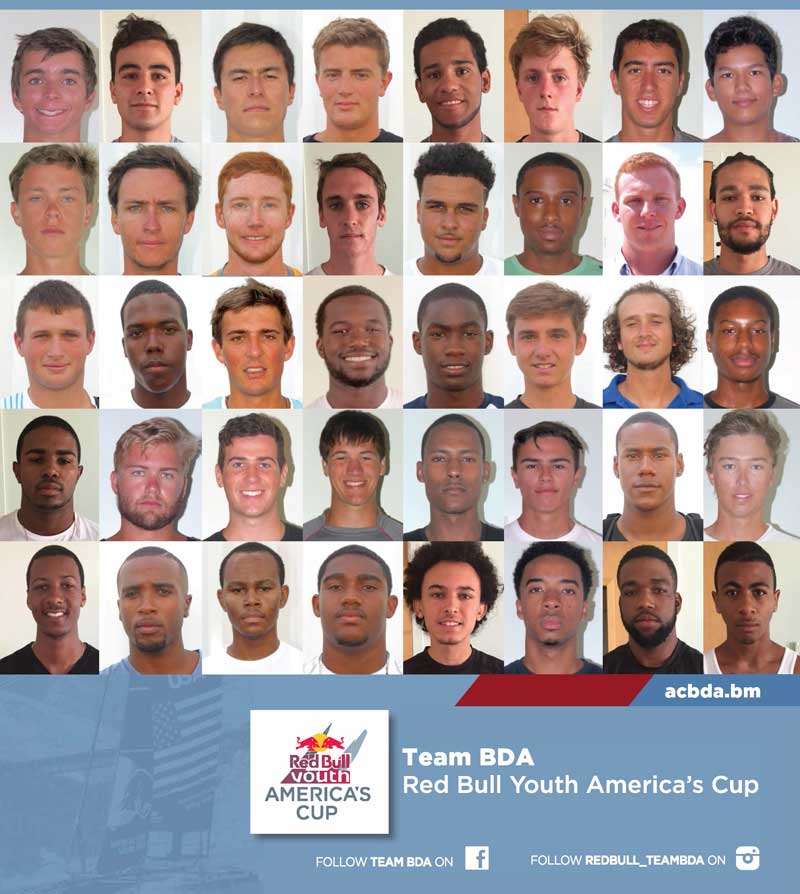 In addition to sailors, athletes from the worlds of cricket, boxing, rugby, swimming and football are advancing in the process. Thus far, 29 candidates have not met the minimum standards or were deemed ineligible for other reasons like age or insufficient documentation.
"After our first cut, we're satisfied the athletes still standing reflect the diversity of our community – both demographically and athletically," said Jane Savage, chairperson of the RBYAC Committee.
During the recruitment process the RBYAC Committee works with local coaches and schools to attract athletes of all disciplines, from all sectors of the community.
Athletes interested in the next tryout should register their intent on the Team BDA page at the ACBDA website. The deadline to register for the December 20 fitness combine is December 15, 2015 at 11:59pm.
Mr. Brown said, "Just like our initial audition call we're looking for the best athletes from all sports who are physically fit and have a hunger to win. This is exactly the approach professional teams are taking.
"Today I read SoftBank Team Japan is recruiting top athletes – even ice hockey and basketball players are trying out for the team. Our process in Bermuda is keeping pace with the future of the sport."
To be eligible for Bermuda's Red Bull Youth America's Cup team athletes must:
Be at least 19 years-old and under 25 years-old on December 31, 2017
Be born in Bermuda or possess a Bermuda passport
In early 2016 the selection committee hopes to identify a squad of 18 of the best sailors and athletes who, with intensive training and coaching, will be equipped to compete with the world's best young sailors in foiling high performance catamarans.
The final racing team will consist of six Red Bull Youth America's Cup squad members, with others supporting as training partners and a shore team.
Team Bermuda will train and race in the Great Sound before a hometown crowd as they face other youth teams from around the world in June 2017.
The Red Bull Youth America's Cup in Bermuda will take place on one-design foiling AC45 catamarans – the same boats the professionals used in last month's Louis Vuitton America's Cup World Series.

Read More About