[Opinion column written by Senator Diallo Rabain]
Being a parent and first time PTA President changes ones perspectives and priorities like nothing else. It makes you want to ensure your child has the best upbringing and opportunities possible.
This has been true for my wife and I, and providing the best for our child is undoubtedly a responsibility I hold as a high priority.
This desire is what should be at the heart of our education system, the desire to give our children a chance at a bright future. We have arrived at a time where we must do the work and make the bold decisions necessary to make this possible.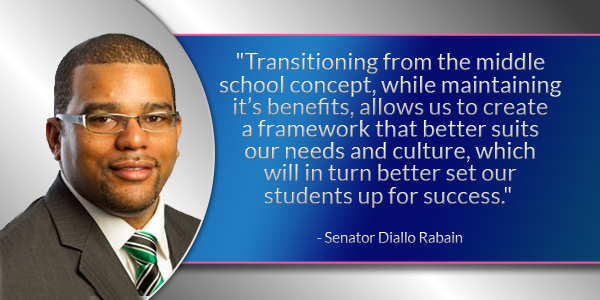 This work begins with reevaluating the position we are in with our current education system, and embracing the necessary changes that we must make.
In the Reply to the Throne Speech, Opposition Leader Marc Bean outlined the way in which the next PLP government plans to address the inefficiencies our current system creates.
Transitioning from the middle school concept, while maintaining it's benefits, allows us to create a framework that better suits our needs and culture, which will in turn better set our students up for success.
A curriculum that transitions students from primary straight to secondary school accommodates a better learning experience and enhances engagement in a more specialized curriculum. Although a large undertaking, with this plan our sole aim is to give our children the foundation that they so desperately need, but are currently without.
I encourage everyone to look out in the weeks and months ahead as the Opposition Leader, Shadow Minister of Education and I continue to lay out our vision and generate feedback from stakeholders.
- Diallo Rabain

20 Most Recent Opinion Columns

Opinion columns reflect the views of the writer, and not those of Bernews Ltd. To submit an Opinion Column/Letter to the Editor, please email info@bernews.com. Bernews welcomes submissions, and while there are no length restrictions, all columns must be signed by the writer's real name.
-

Read More About