News that Gibbons Company announced that Tony Thompson has been appointed as CEO, Justin Cann was named Raleigh Bermuda's Volunteer of the Year, Special Olympians Bridget Marshall, Micah Lambert and Eden Woollery qualified for the 2022 USA Summer Games in Florida, and BDA Pilates has opened in Hamilton were all some of the positive news stories from the past week.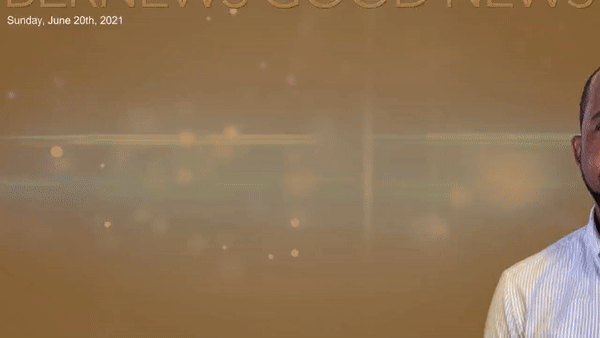 In additional good news, ten young people were recognized during the annual National Junior Athlete Sponsorship Programme award ceremony, the Garden Club of Bermuda donated $10,000 to BZS for their Trunk Island 'Funding the Future' project, and Dr. Ty-Ron Douglas hosted a Father's Day live broadcast.
Other good news stories included Jillian Terceira winning another Class at the Lier International Horse Jumping event, the Fryeburg Academy Board of Trustees appointing Renee Thomas and Nicola Soares to its Board, Catherine R. Duffy receiving the Fred Reiss Lifetime Achievement Award, and Paradise Scents partnering with e-commerce website Hook.bm.
Additional good news stories included Caitlyn Bobb winning three MPSSAA Championship races, Nathan Armstrong advancing to the Meet of Champions, Tyrone Smith winning a San Diego long jump event, Jah-Nhai Perinchief breaking a school record, and the Bermuda Volleyball Association awarding four bursaries.
We also posted various community photo galleries, including coverage of the ceremony for Sun & Sand Patio, Rotary Youth partnering with Bermuda Girlguides, the Bermuda Flag Football season getting underway, the National Sprint Championships, and Bermuda Power Boat action.
In an effort to highlight some of positive news happening in our community, we supplement our standard morning and evening email newsletters with a special Sunday "Good News" email newsletter edition, and also produce a highlight video and article which strictly focuses on the positive news about Bermuda and Bermudians from the past week. You can sign up to have the free newsletter delivered via email here, and/or access the links below.
For more positive coverage, you can also visit other websites in the Bernews Network; ForeverBermuda.com showcases uplifting Bermuda news and the tourism genre, BermudaCovers.com offers free Bermuda themed Facebook covers and phone wallpapers; and you can view over 200 'Good News' summary videos spanning back to 2017 here on Bernews.TV.
Links to some of the 'good news' from the past week are below:

Read More About